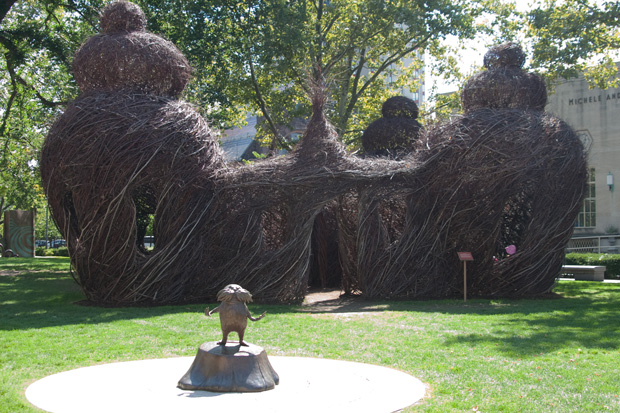 I am a huge fan of Patrick Dougherty's work as you might have known from this previous post. So, I imagine my joy when I realized he has an exhibition called Room by Room at the Springfield Massachusetts Museum and that we could swing by on our way back from Cape Cod (see our trip here)…which is what we did. I am trying here to give you a really good idea of the structure and beauty of this piece – it is hard to capture. The girls had a ball playing in this ultimate cubby house.
And I was just informed by Patrick's peeps that Bending Sticks, the documentary film about Patrick Dougherty and his sculptures, will have its World Premier at the Carolina Theater in Durham, NC on December 2nd, 2012 at 4PM.  Tickets ($12) will be available after Nov 12 by calling the box office 919-560-3030 or at the door on the day.  Film makers, Penelope Maunsell, Kenny Dalsheimer and Patrick will attend and there will be an photo exhibition too. See a trailer here. Wish I could go.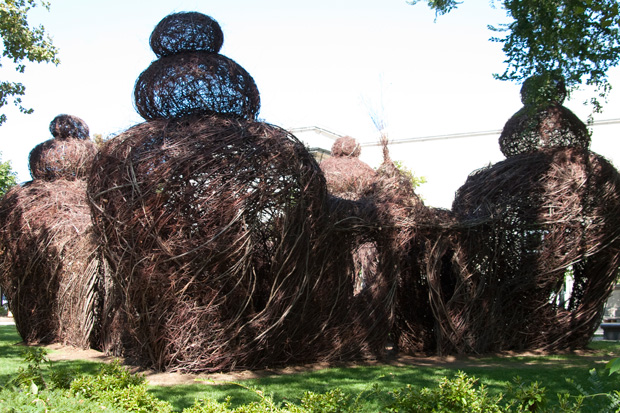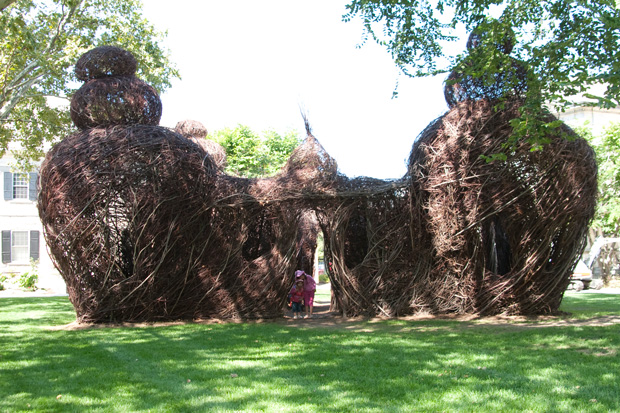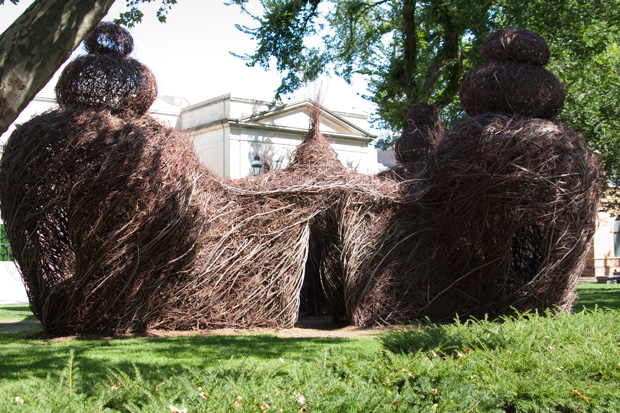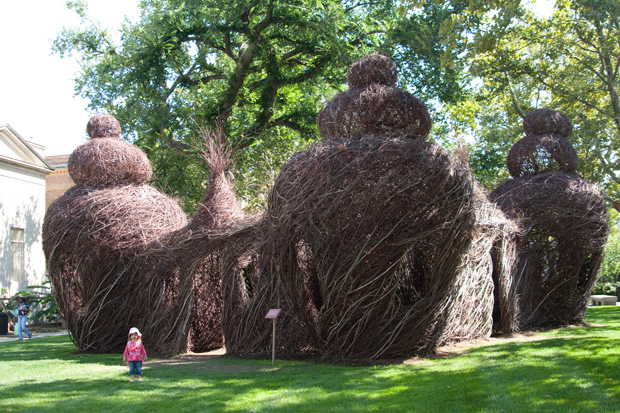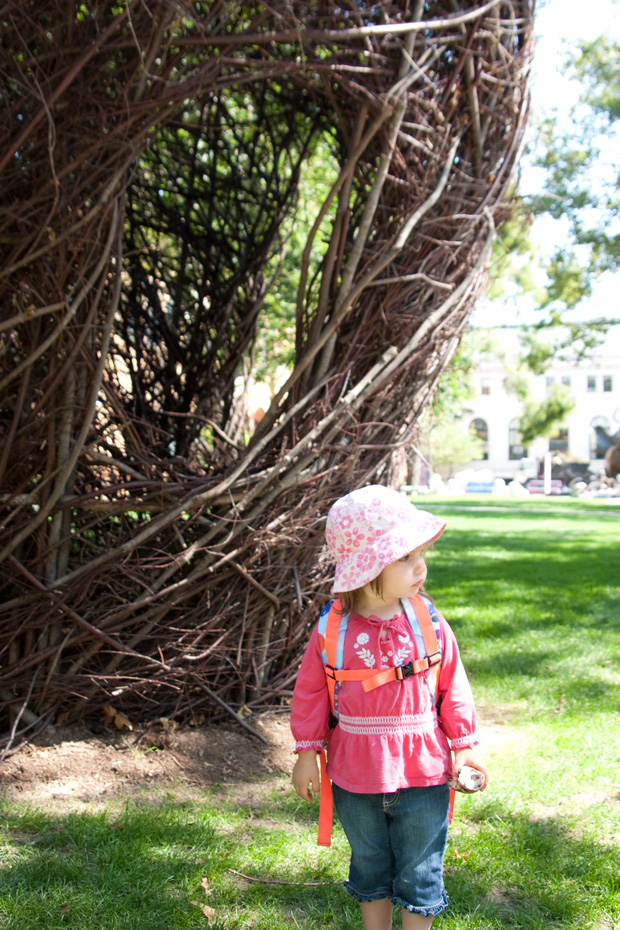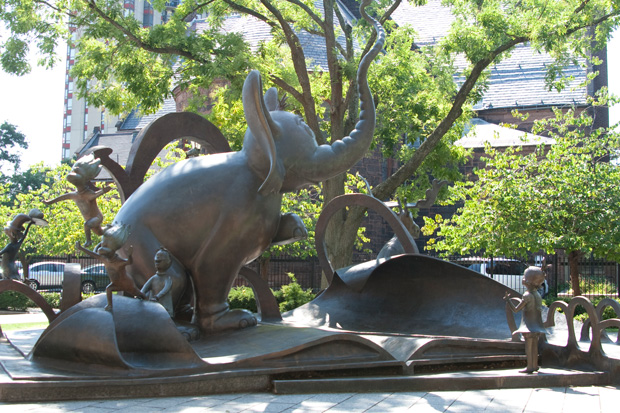 And then there is the is Dr. Seuss Sculpture Garden. Just wonderful!