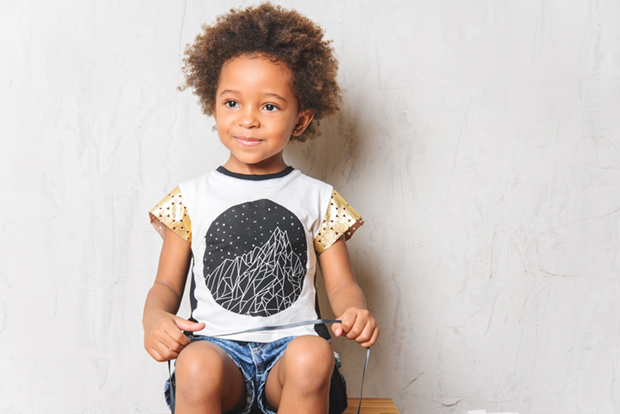 Pistol Star is a blue hyper giant star, 25,000 years light of Earth and near the center of the Milky Way, following the direction of the Sagittarius constellation. It is one of the most massive stars known to us, and it has 10 million times more light than the our sun, producing as much energy in six seconds as the sun produces in one year. What a great name for a kid's brand!
Lila Colzani, founder of another Brazilian women and men's brand called Colcci -you know, the one where Gisele sashayed for the last time during SP Fashion Week recently, is the label's owner and designer. After the birth of her son Pedro in 2007, she and her husband Thiago Volpato realized that there was a gap in the market for children's street wear designed for urban and active kids.

Pistol Star targets boys and girls between 2 and 12 years old.
The Pistol Star will not work with collections with rigid seasons. The idea is to have continuous product launches so the site will always have new cool pieces.