Woolball Games – Trend Space by  Lula Aldunate.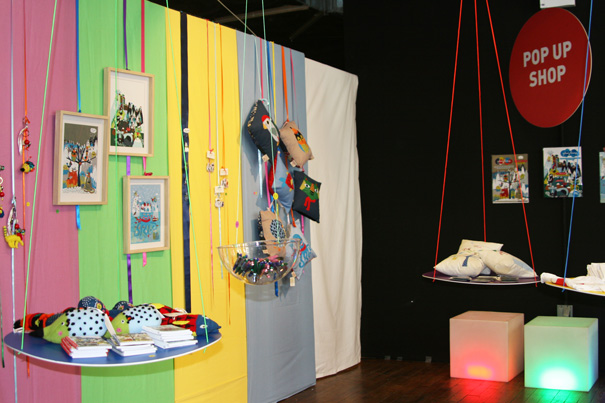 Playtime Pop Up Shop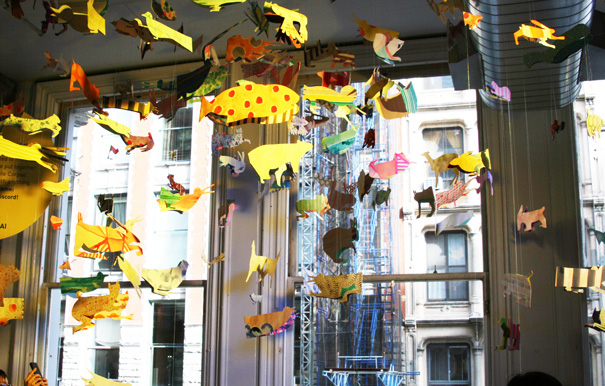 Installation by Ritsuko Hiraj
So, here is my next and final installment of Playtime New York previews for Autumn/Winter 2012! See below this post for the first one!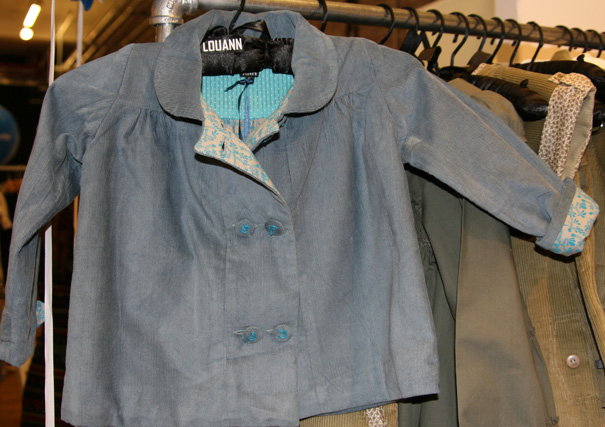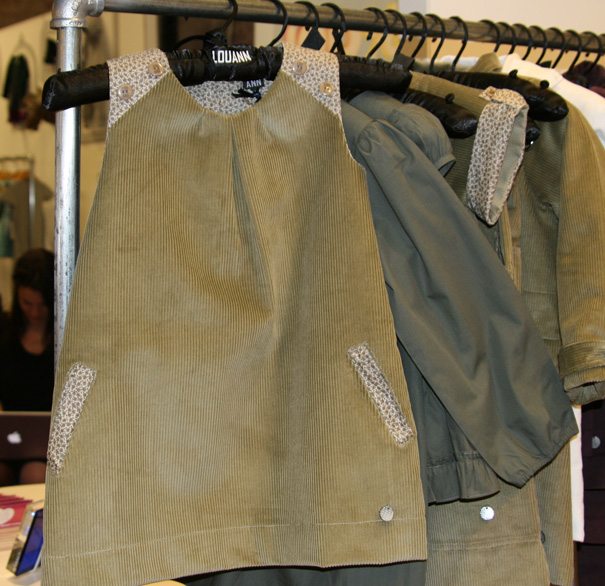 Louann: a fave French newcomer of mine – perfect quality and thoughtful, nuanced design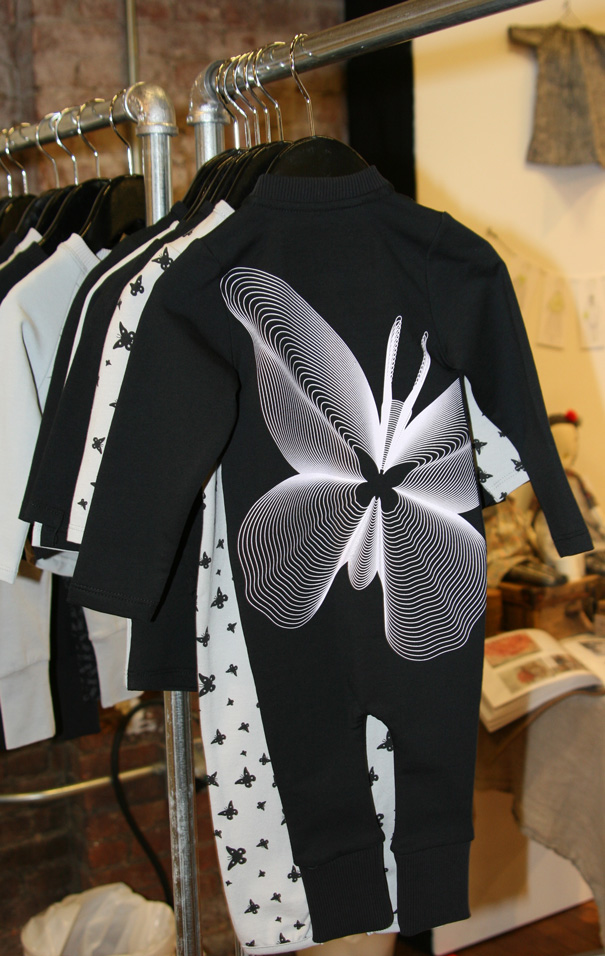 New Generals-Ethicool: organic clothing with hypnotizing prints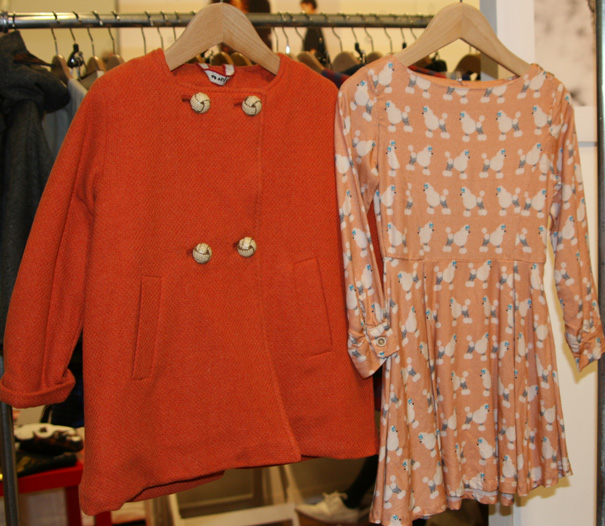 Morley: Fun primped poodle print dress and burnt orange woolen coat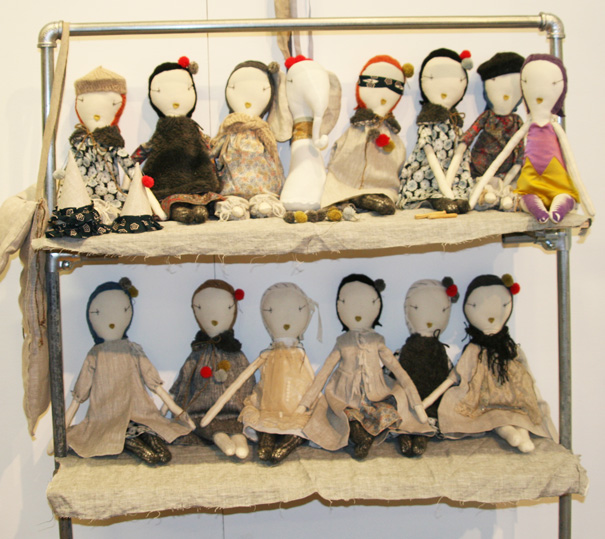 Jess Brown: Jess has now added the sweet elephant doll and masked lady to her collection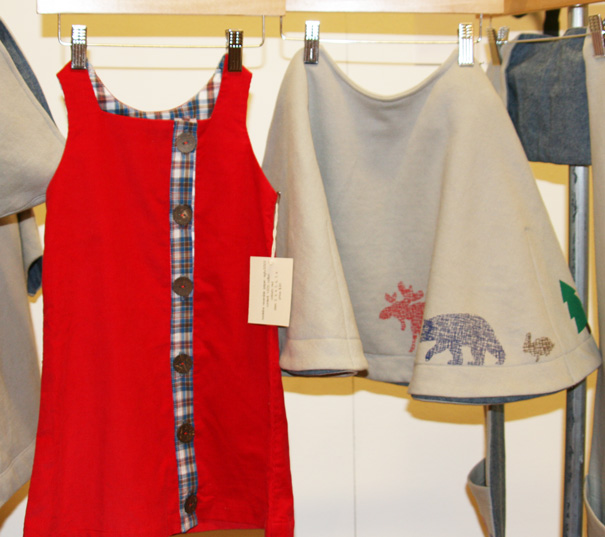 The Little Hummingbird: red jumper with tartan accents and hand printed cape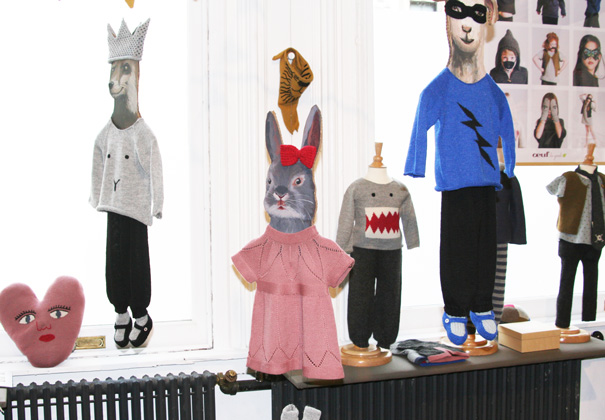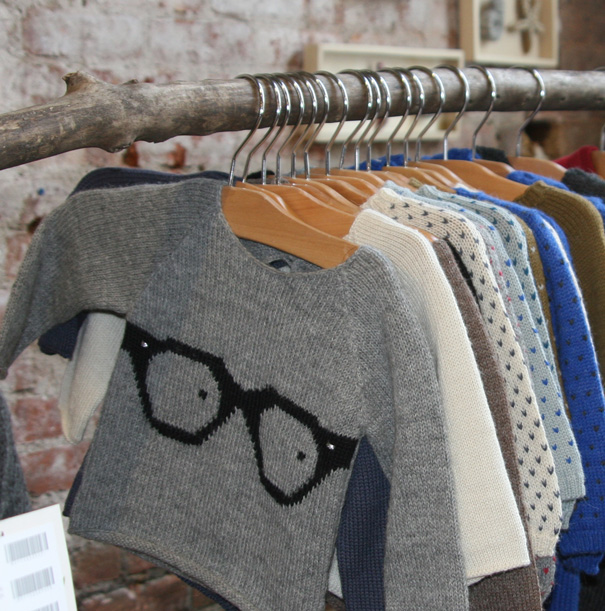 Oeuf be good: gorgeous graphic knits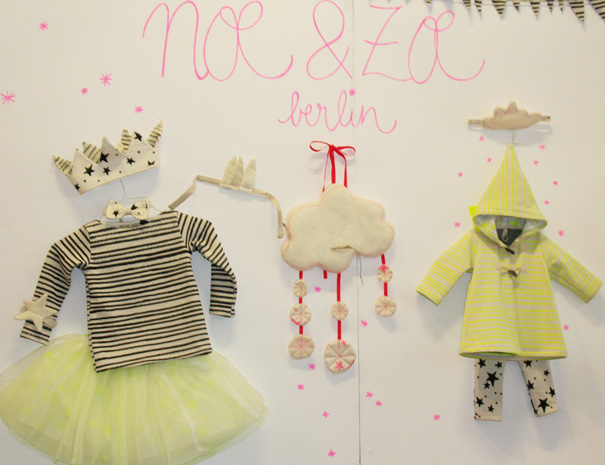 Noe & Zoe: Lovely irregular striped knits, toys,  and tulle!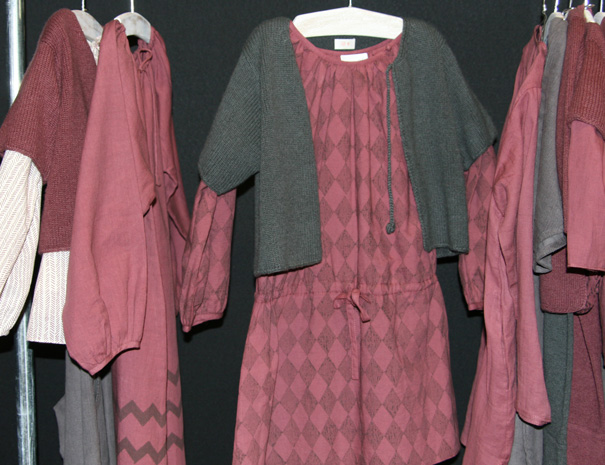 Ketiketa: cotton block prints and knitted vests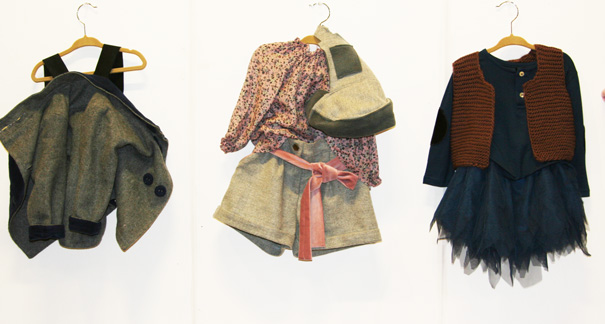 Mademoiselle à Soho: Rich jewel organza blouses and various multi-fabric ensembles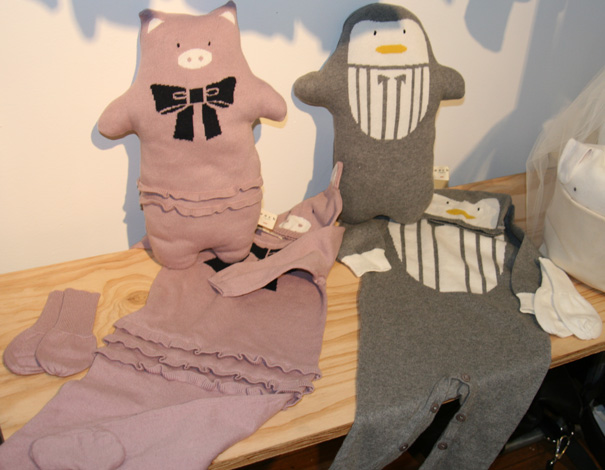 Noch: adorable organic outfits wih matching plush friends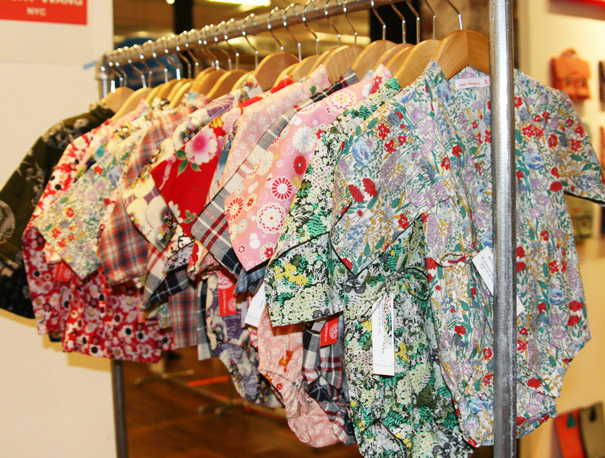 Lucky Wang: Colorful Asian print onesies

Sons + Daughters: hip eyewear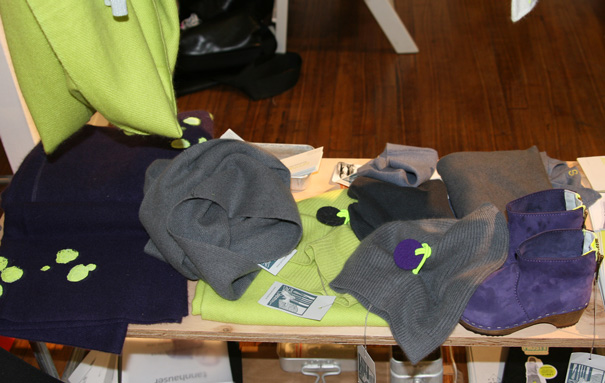 Tannhauser:  Splotchy fluoro knits, accessories and great boots from this Austrian label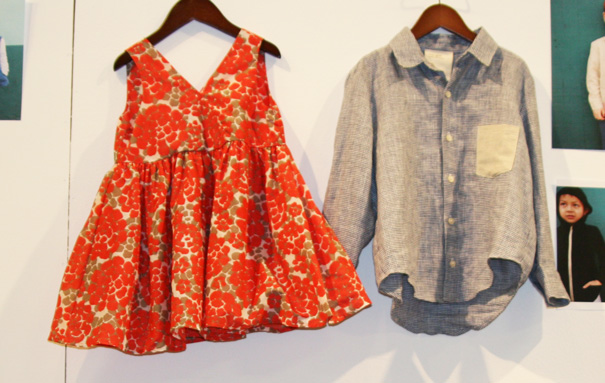 Boy + Girl: bright floral dress and boys linen shirt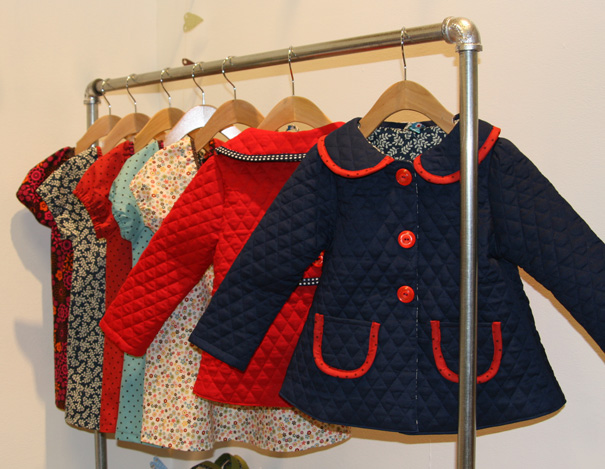 Free Range Chic: quilted cotton jackets and delicately cotton print peasant blouses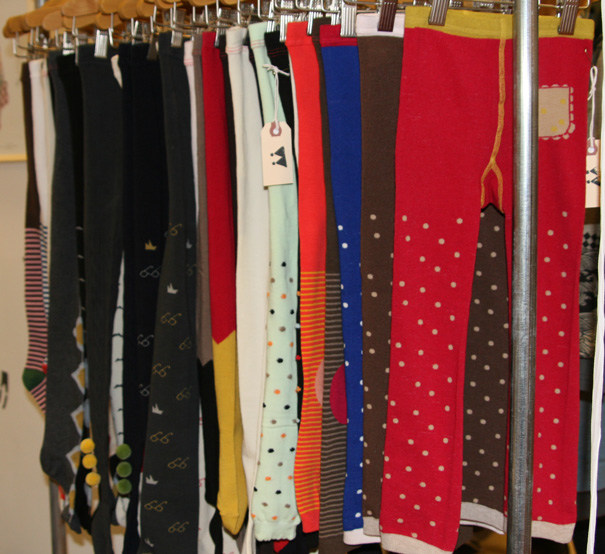 Hansel From Basel Kids: fun leggings, some with pom-poms!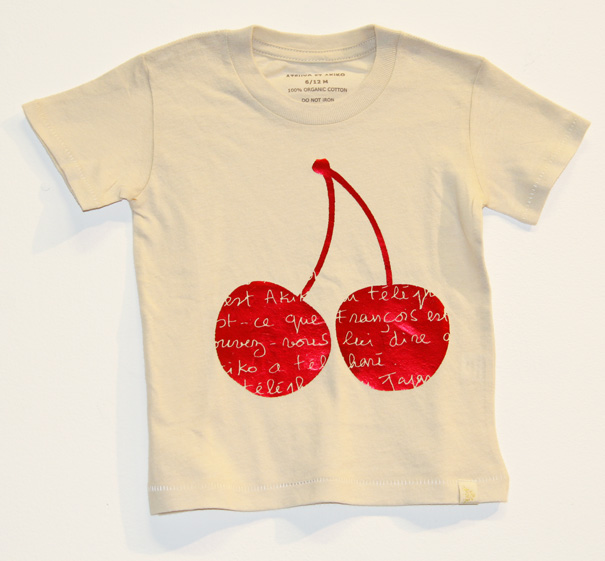 Atsuyo & Aikiko: Cherry print, French cursive tee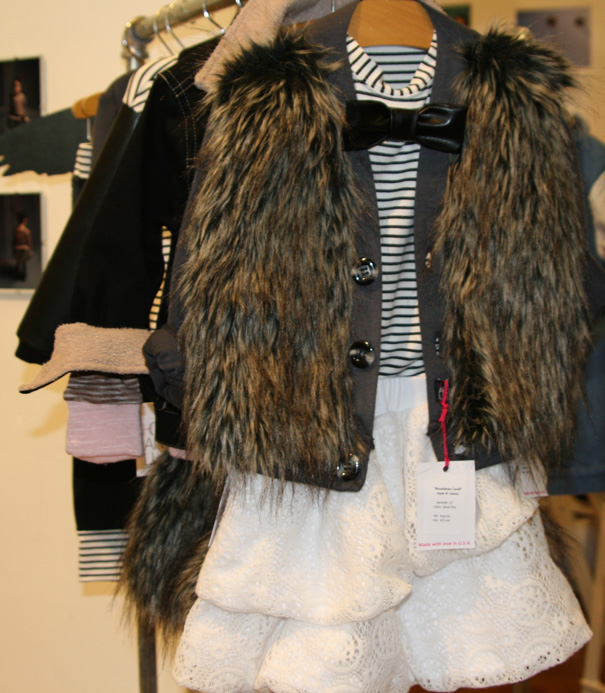 Holt And Lulu: Fur vest with lacy skirt
Chispum: gorgeous wall stickers (just blogged about them here)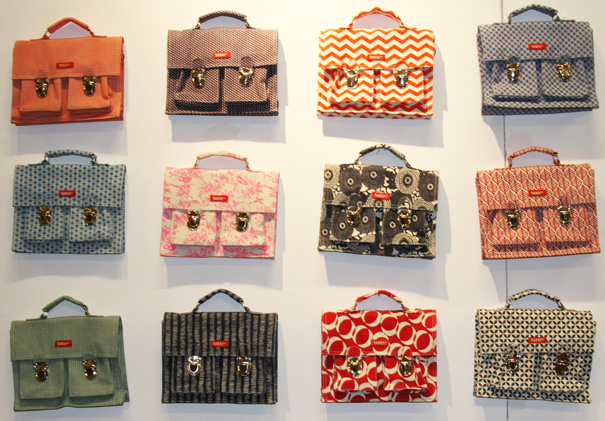 Bakker: mod satchels
That's all folks. I hope you enjoyed your sneak peek of the exciting Autumn/Winter 2012 fashions!