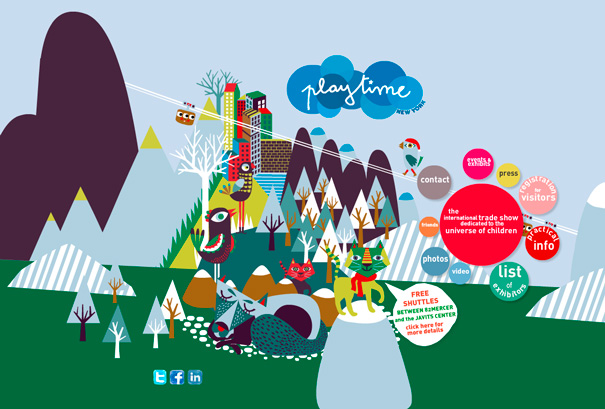 I just spent a lovely, although jam-packed afternoon today at Playtime New York – the great trade show for Children's Fashion. I met up with some of my sweet and talented designer friends and also met some of my internet friends for the first time too, which was really fun. Sébastien de Hutten and his fantastic team did a stellar job as usual. The following photos are just a taste of what I saw. Unfortunately, I can't fit everyone into this post as the show was quite large (and the Part 2…coming tomorrow) so I apologize in advance for the labels I am overlooking.
As far as trends and themes, I noticed a lot of capes, which makes sense when I think of Gwyneth Paltrow and her Tom Ford cape, as kidswear often reflects what's happening in the grown-up world. And also a lot of red (and other brights)  and of course, the retro influence is still going strong and fur or faux fur.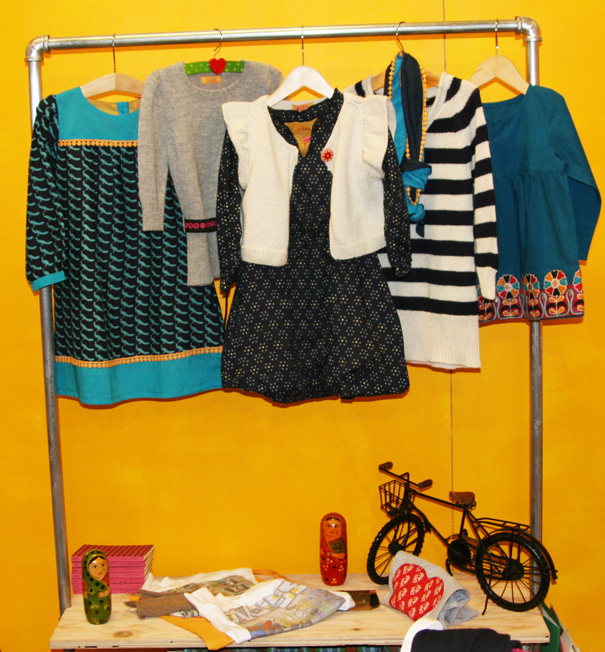 Ode Kids: Lovely bright colors/block prints as usual, and now they have added gorgeous alpaca knits to their collection.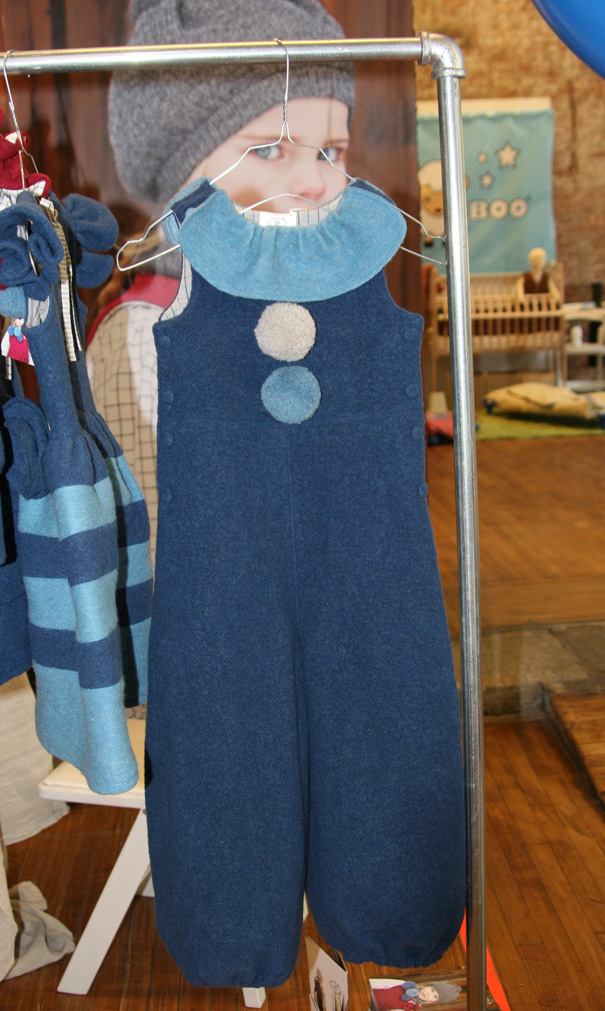 Jumina: their trademark sweetness in this pure wool, harlequin style jumpsuit with fun pom-poms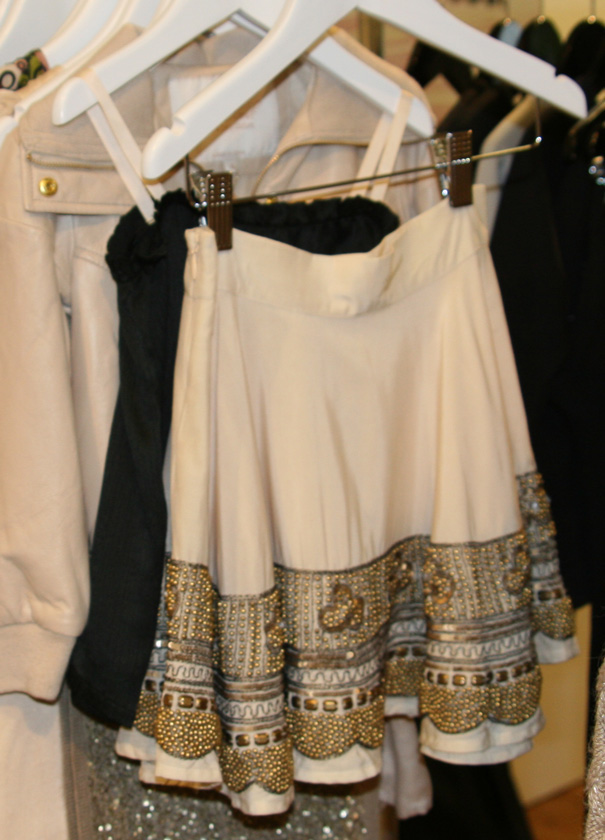 Pale Cloud: Gorgeous silk, rich, hand beaded skirt (I blogged about this range here already).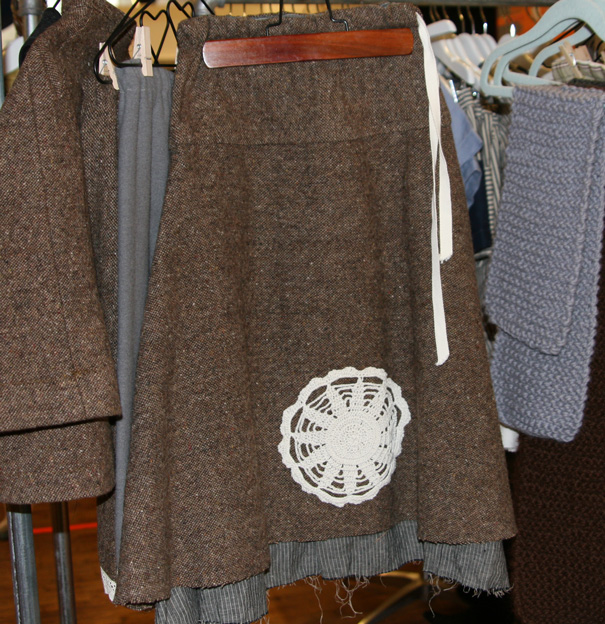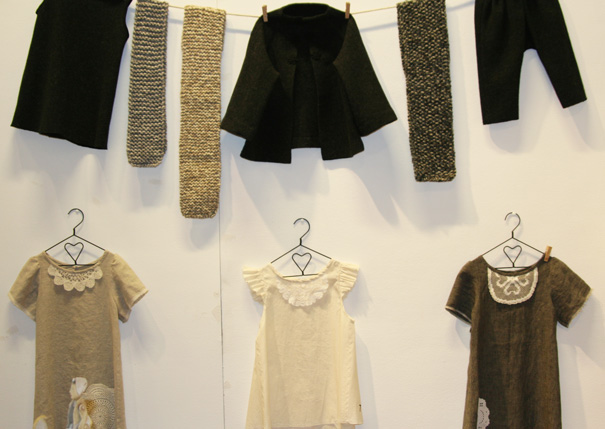 Love this newcomer, Oxanna: raw edges, Irish linen and vintage doilies. I'm sure we'll be be seeing a lot more of this label in the future.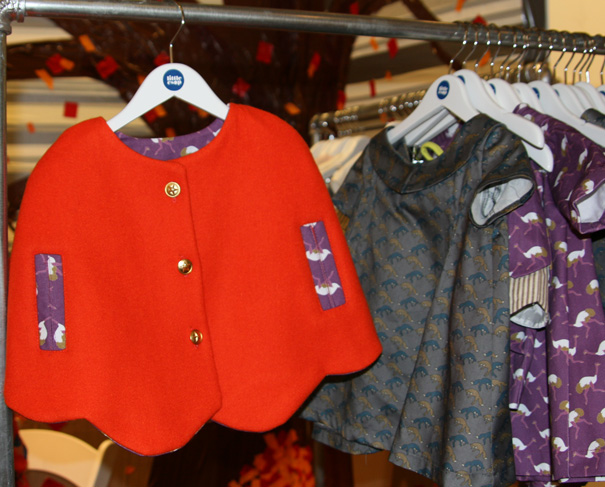 Little Esop: they ticked all the boxes of my trend list with this retro, red cape! Their original animal prints are wonderful.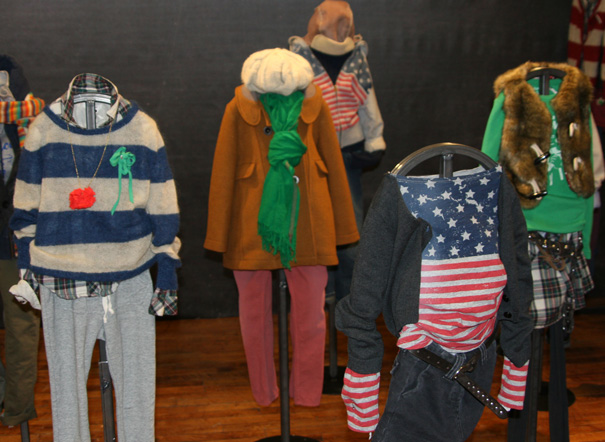 American Outfitters: Americana and what a cool  fur vest!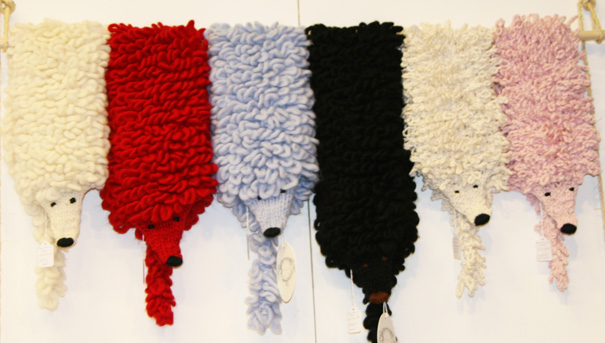 Virginia Dunn: tongue-in-cheek fashion with fox stoles made of wool!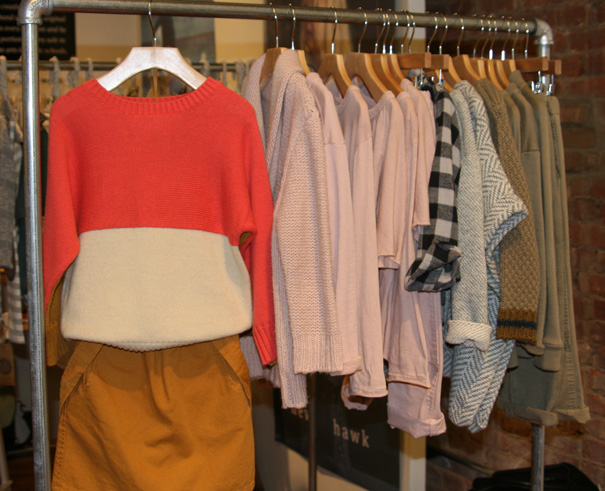 Nico Nico: colorblock pullover and mustard skirt from this mainly unisex label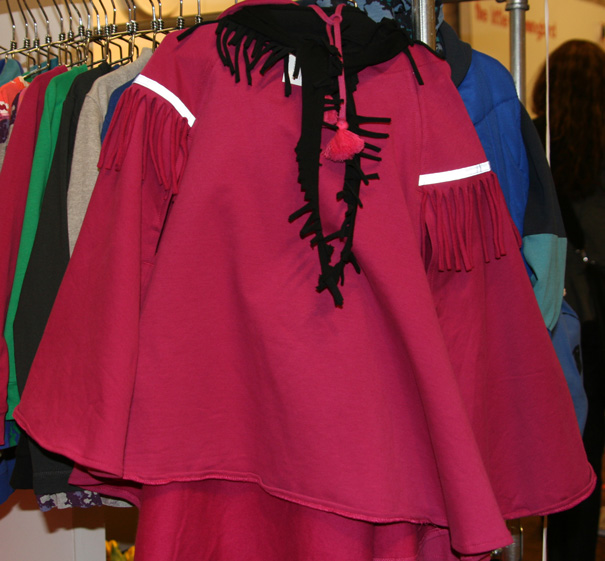 Sunbird: A red cape with fringes and pom-pom ties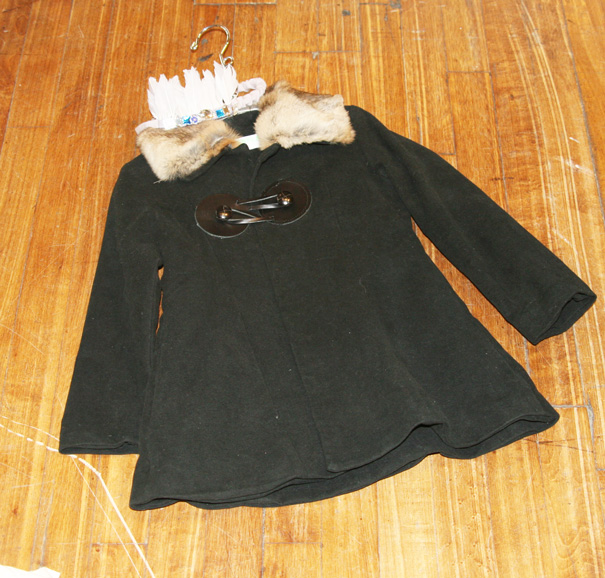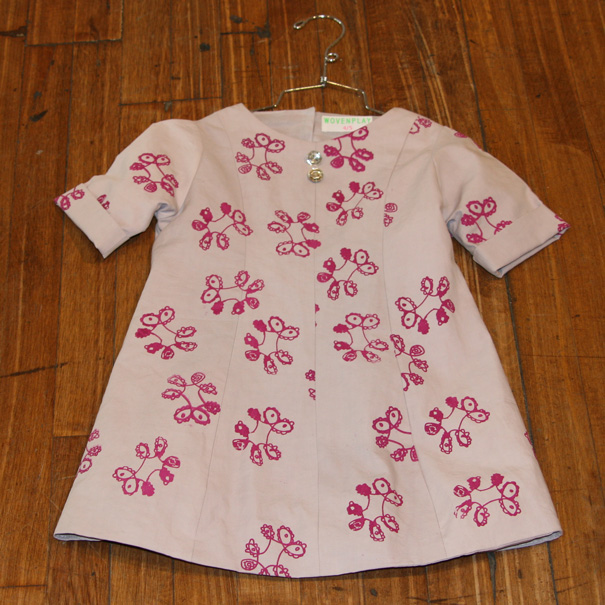 Wovenplay: woolen jacket with fur and leather trim, and sweet handprinted dress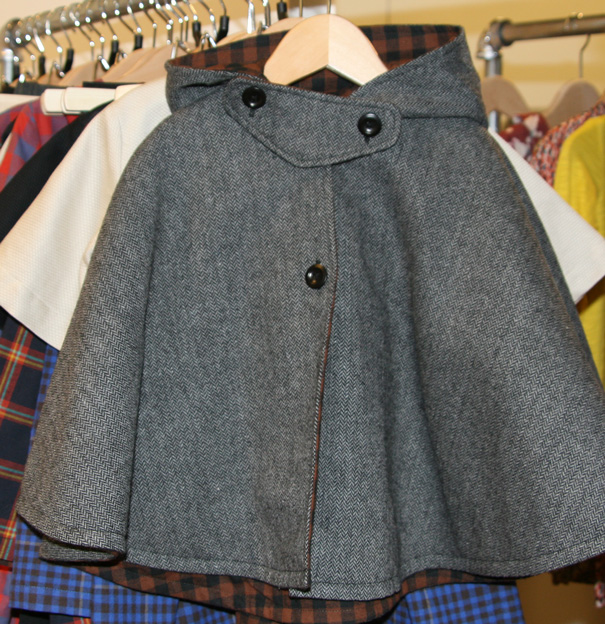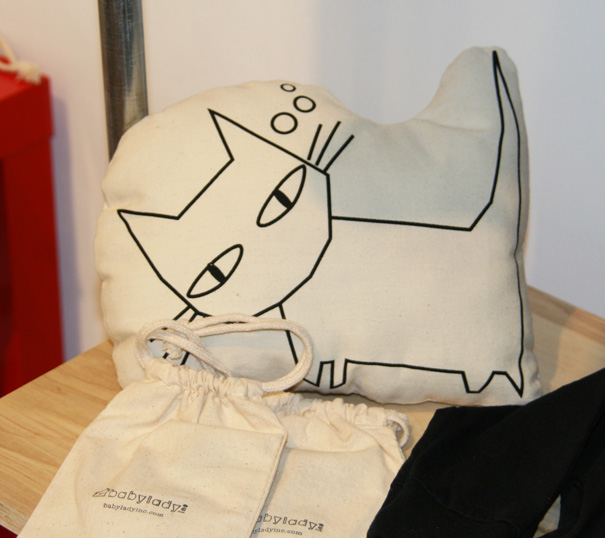 Babylady: a fairly recent label with a great name! A woolen cape and graphic cat plushie.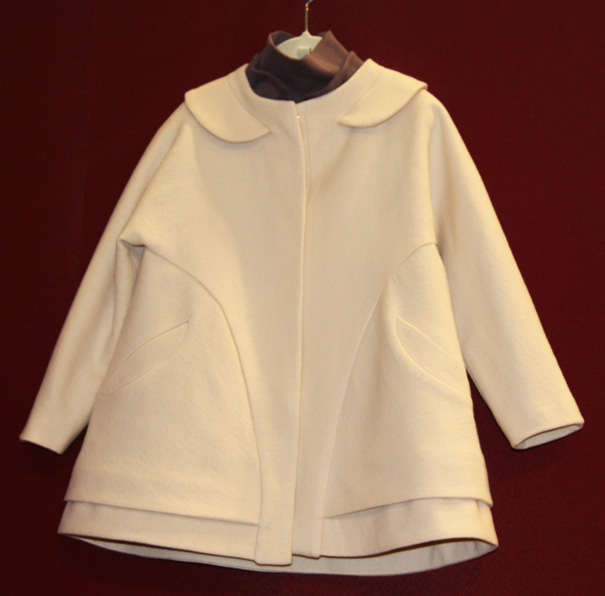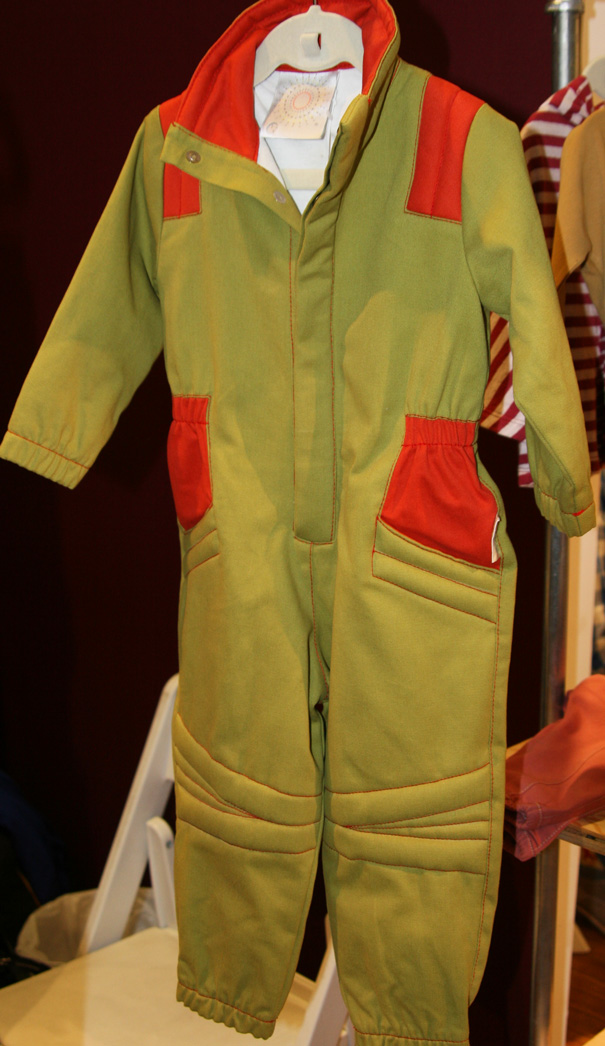 Trommpo: A promising new launch with beautifully cut and tailored lines and their space-age type suits for boys
Stay tuned for Part 2!