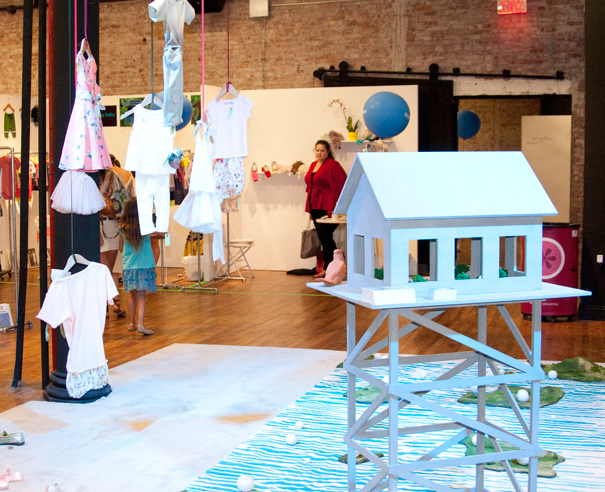 Okay, so here is my next and last installment of "What I Saw at Playtime"! My apologies to all the great labels that I couldn't cover -this was quite a big show this time, but this is a good selection.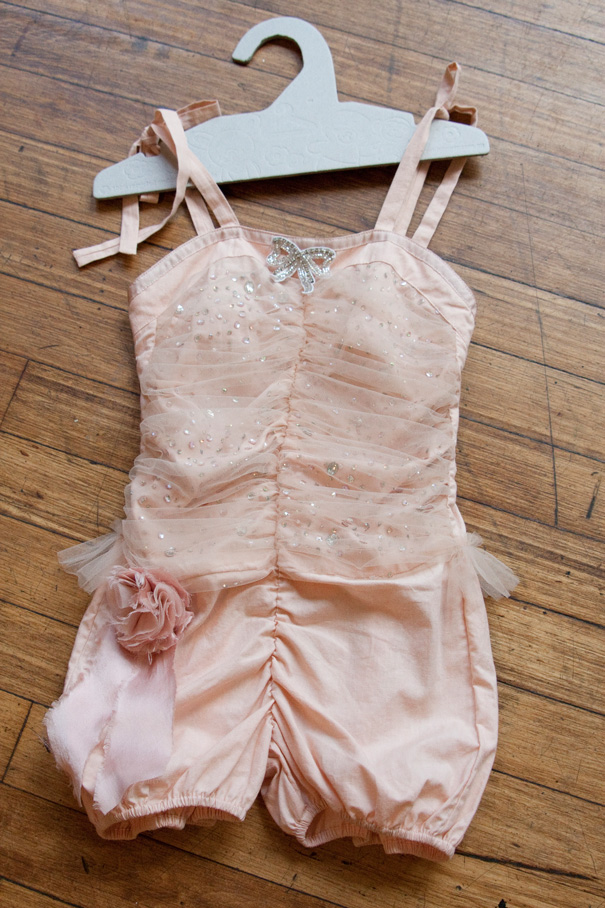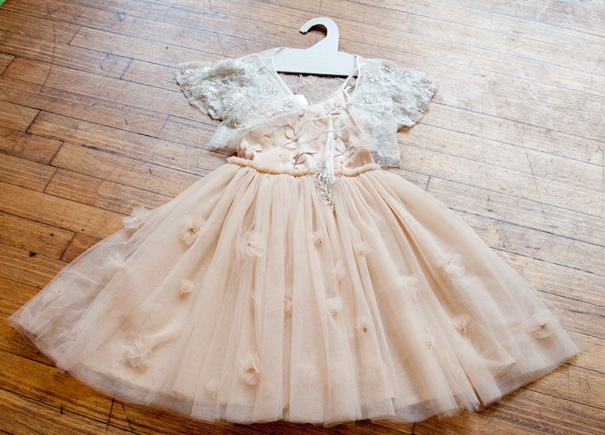 Tutus du Monde: Their first time presenting at Playtime and they have really outdone themselves for this season. The dress-ups playsuit above is just superb with the beading in-between the layers of fabric.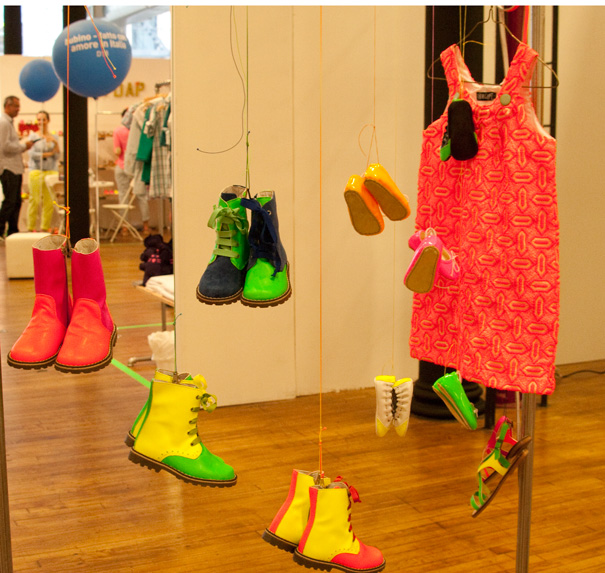 Chat Méchant:  The vibrance of this new label blew me away. They have a whole range of shoes and accessories to go with the clothes.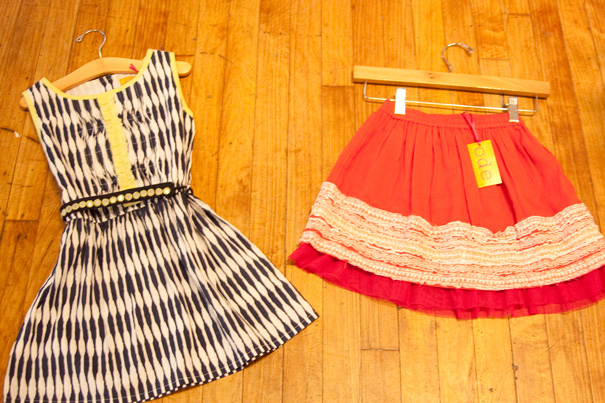 Ode Kids: I like the direction that Ode is going in for next summer with the lace and 60's inspiration.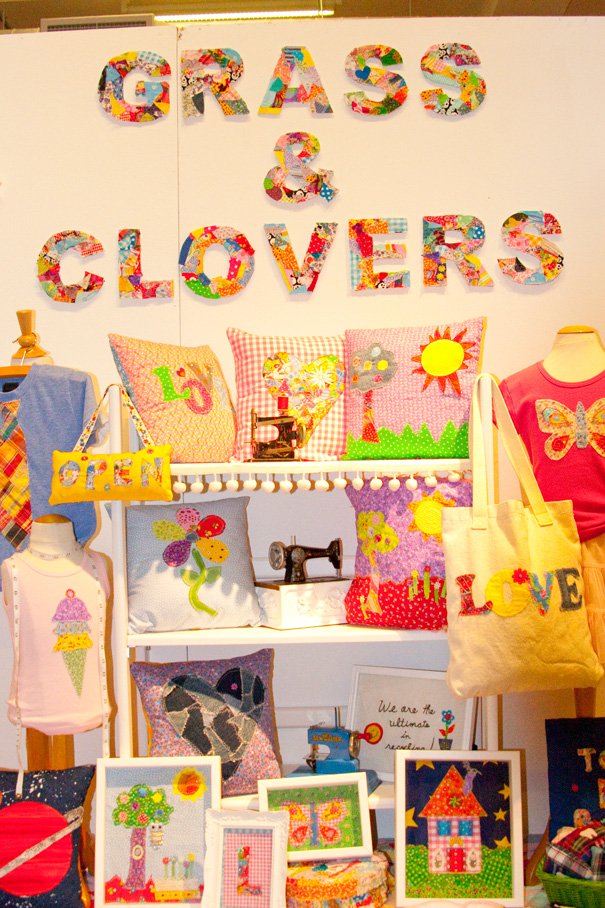 Grass & Clovers: A first time at Playtime for the charming mother/daughter team who create these  folksy, vintage fabric appliquéd Tees, cushions and bags!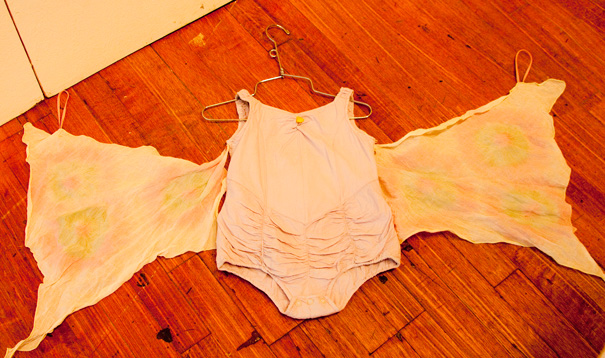 Wovenplay: It was such a pleasure to finally meet the lovely Katherine Edmonds of this unique label and one of her sweet and imaginative dress-up fairy sets.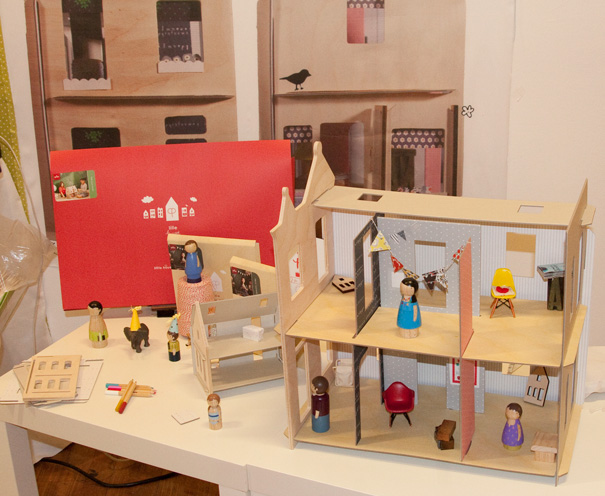 Lille Huset: Sweet modular dollhouses that the kids put together themselves-fabulous!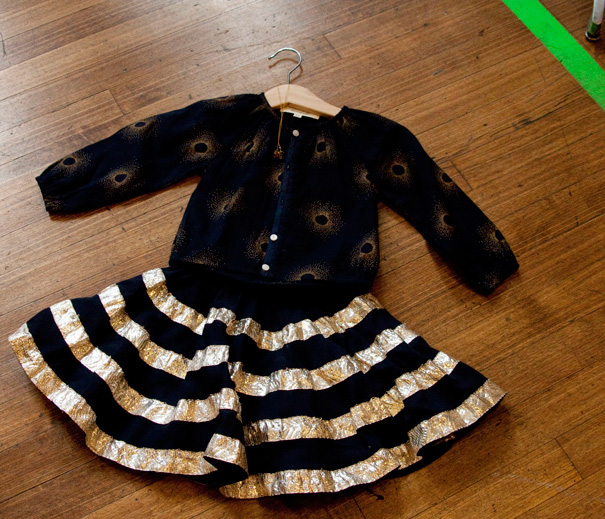 Littl by Lilit: Stunning, rich ensemble from this German brand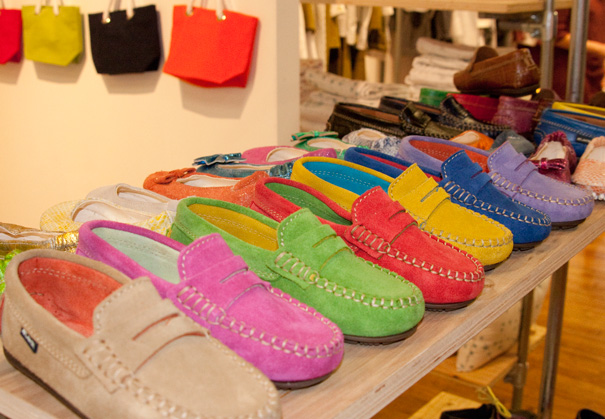 Atlanta Moccasin: An explosion of color with these beautifully handmade moccasins from Portugal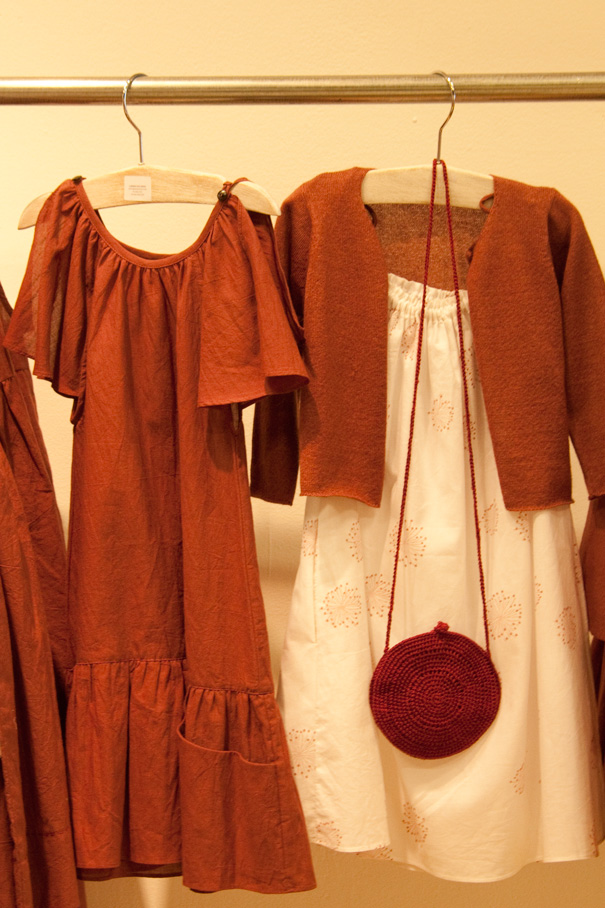 Ketiketa: Some gorgeous burnt oranges and creams from this organic label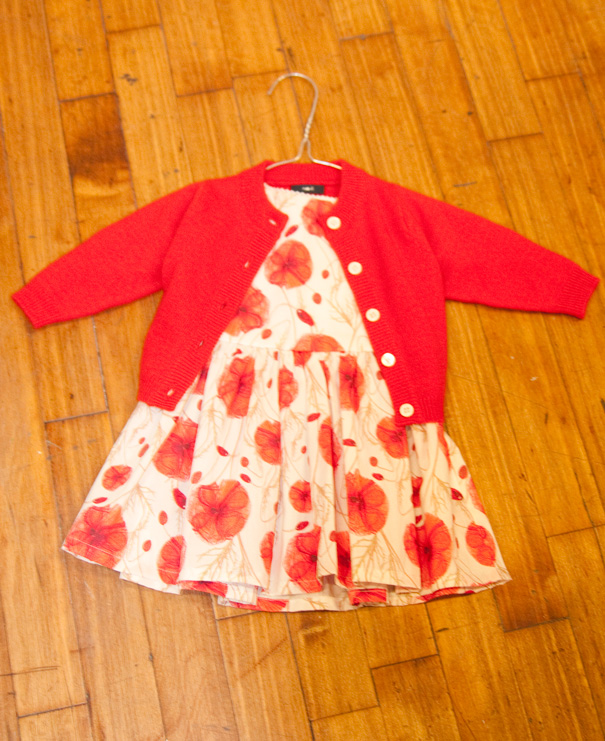 Makié: Lovely red floral dress and matching cardigan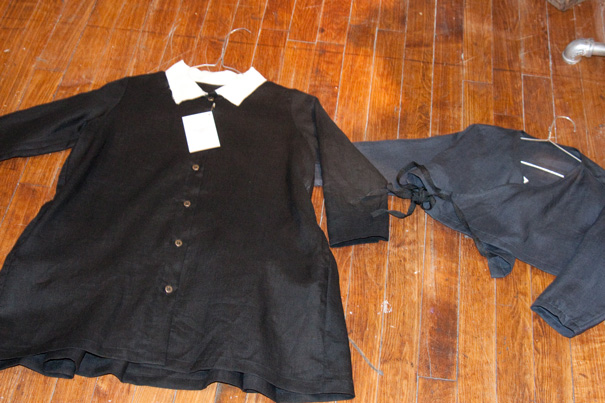 Le Vestiaire de Jeanne: I have always appreciated the beauty and simplicity and Japanese inspired styling of this French label…and next summer is no disappointment.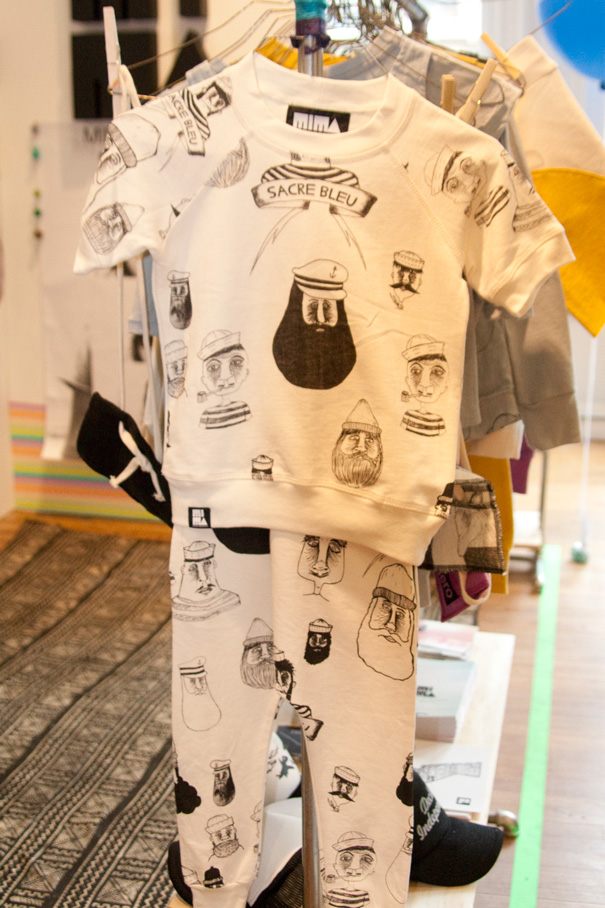 Mini & Maximus: This urban, hip brand from California has done it again with their sense of humor and great graphics.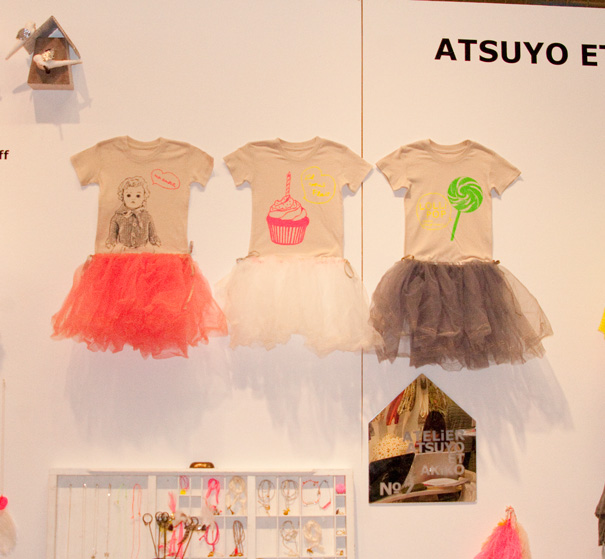 Atsuyo Et Akiko: More of their trademark graphic tees and tutus – I particularly like the detailed black and white drawing on the left.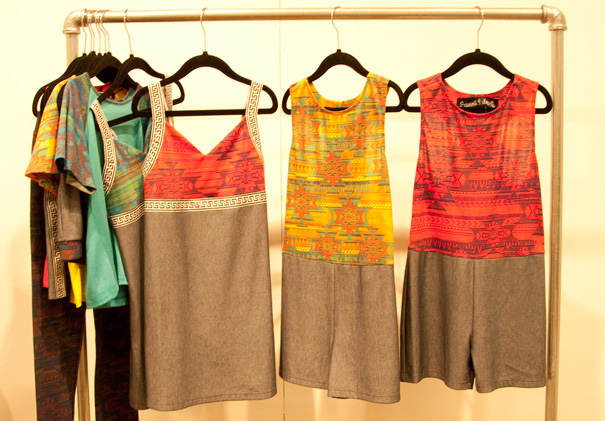 Sammi & David: Unusual Egyptian inspired dresses and shortsuits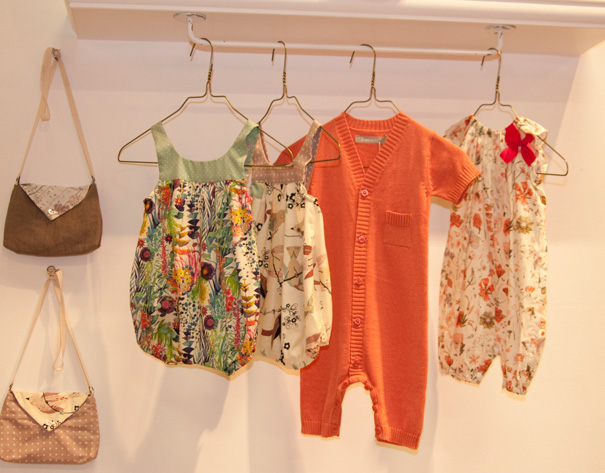 Je Suis En CP!: Finally some baby love with this French label of such a beautiful quality. The rompers are truly adorable.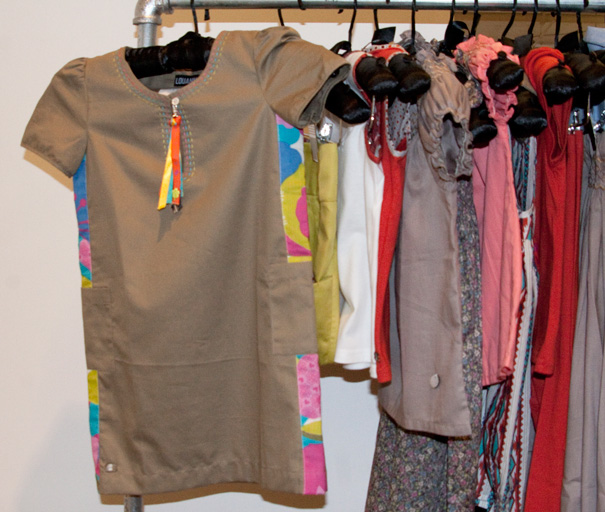 Louann: Another French label – also beautifully made. I am really digging the colors teamed with tan in this dress!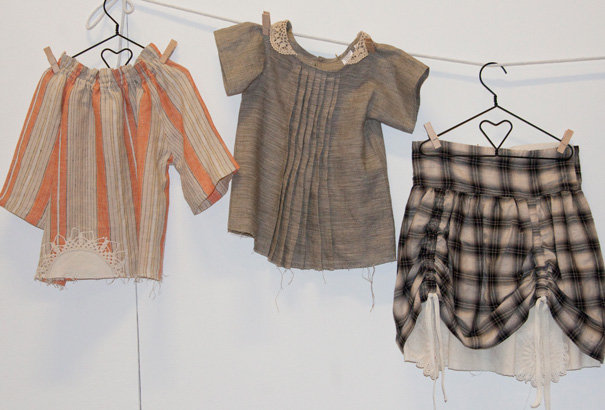 Oxanna: Some Boho/Vintage looks from this US label and their trademark raw edges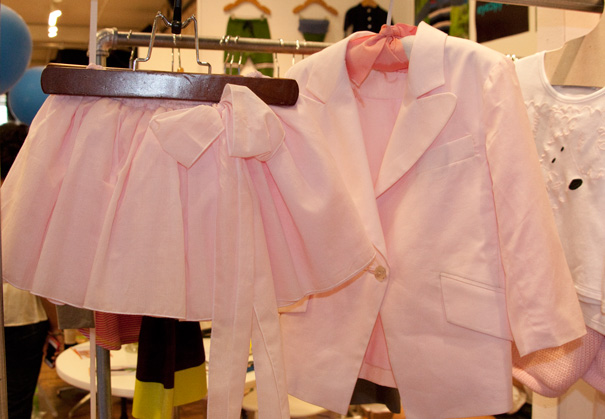 Virgina Dunn: Very romantic light pink cotton ensemble in the spirit of this classic label