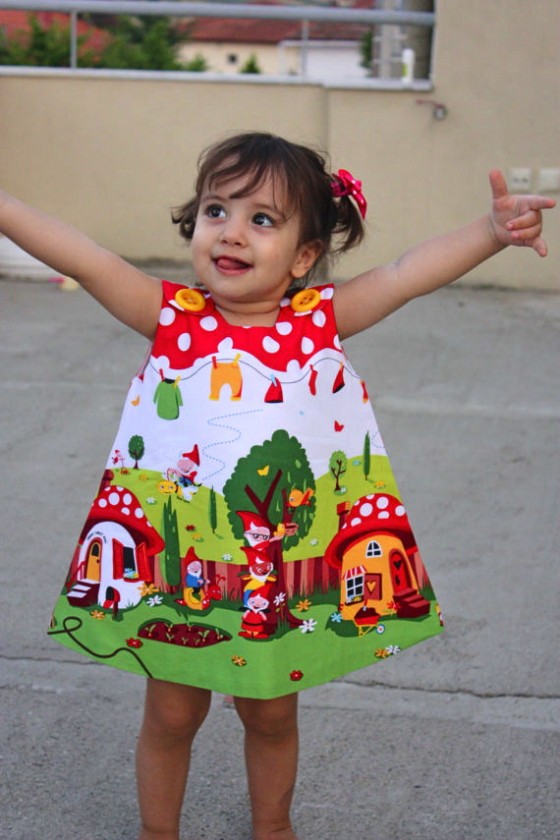 What is it about polka dots? We can't quite put our finger on it, but there's something about this simple pattern that just makes everything better. We've been seeing polka dots everywhere lately- and we love it! They instantaneously make anything ultra-fun. Here are some of our favourite finds!
Fashion: We love when clothes put a smile on our faces – and this quirky dress above definitely does just that! Clad with polka-dots and gnomes (yes, gnomes!). For less than $40, you can purchase it over here on Etsy.
And what gorgeous polka dot ties for boys. Again from Etsy.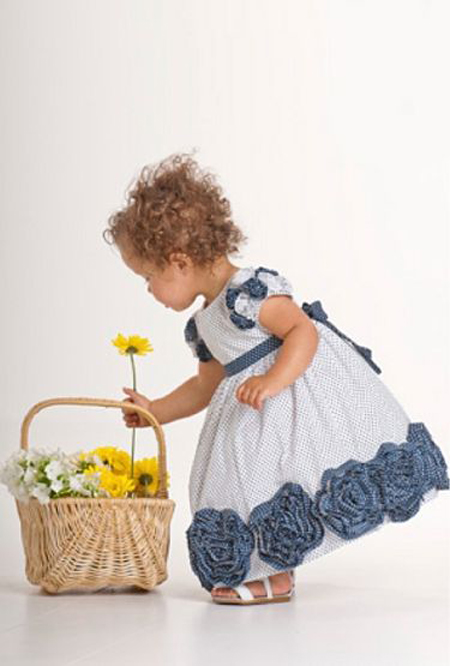 And here's another cuter than cute, micro-polka dot dress with appliqued roses also made of polka dots from Kate Mack!
Art: Yayoi Kusama is the queen of dots! As a childhood obsession, dots have been a reoccurring theme in a lot of her artwork over the course of several decades. This particular image is from Kusama's Flowers That Bloom At Midnight, a series of large, plastic, and fantastical sculptures exuberantly painted. Rich in colour and dimension, viewers are to walk around this "midnight garden." Along with dots, flowers reoccur in Kusama's work. You can find out more about Kusama's interesting work in this insightful article.
Cake: How brilliant is this? We love the element of surprise in this super fun cake. It's the perfect accessory to any summer party and sure to bring delight to all! Check out full directions over here.
Furniture: This fabulous hand-painted chair set just screams fun! The bold prints and colours are perfect for spicing up any room.
DIY: This polka-dotted, pleated headband is so sweet. Even better? You can create it yourself. See full instructions over here.
Vintage: This dotted vintage cupcake tower is simply divine (and delicious!). We love the joyful play of prints and the summery vibes.