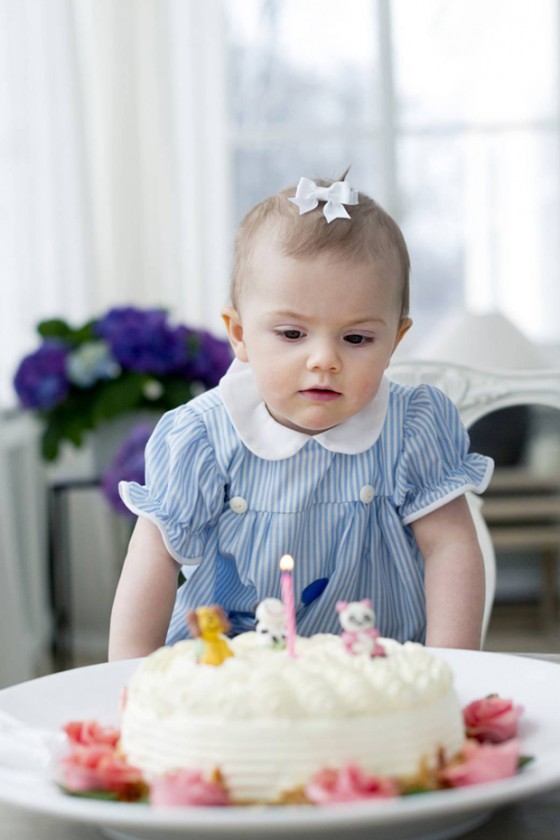 What's an heir to wear? With Princess William and Catherine's baby on the way soon, cousin Estelle, 1 year old Princess Estelle of Sweden, can share what a modern royal's first steps look like. Pictured with a favored bow in her hair on her 1st birthday, Princess Estelle wore the same dress her mother, Crown Princess Victoria, had on for on the same occasion in 1978.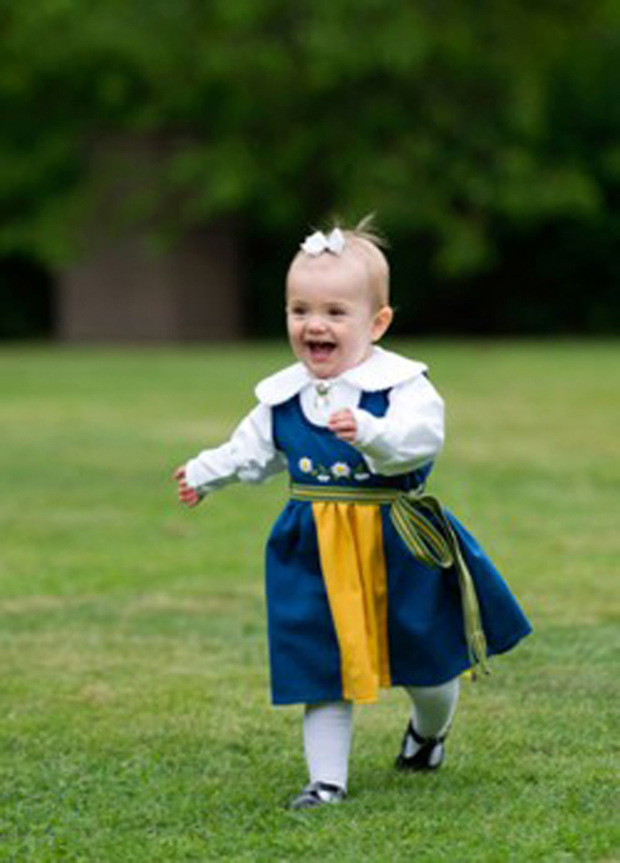 Princess Estelle is second in line to the throne and has already begun fullfilling royal obligations. Taken on the royal grounds of her family home, above, Estelle is pictured for the Swedish National Day wearing a Swedish "folkdräkt" – the traditional flower-embroidered pinafore worn over a white blouse – that her Mother, Aunt and Grandmother wear annually for this occasion. (Princess Victoria, Princess Madeleine and Queen Sylvia).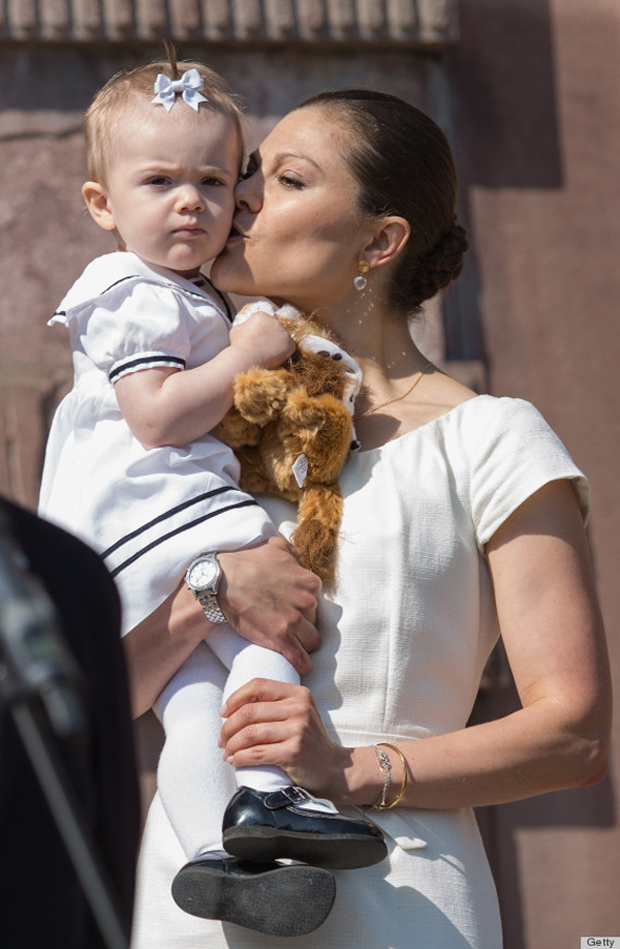 On the actual date, Princess Estelle wore a sailor suit as she accompanied her Mother on official duties.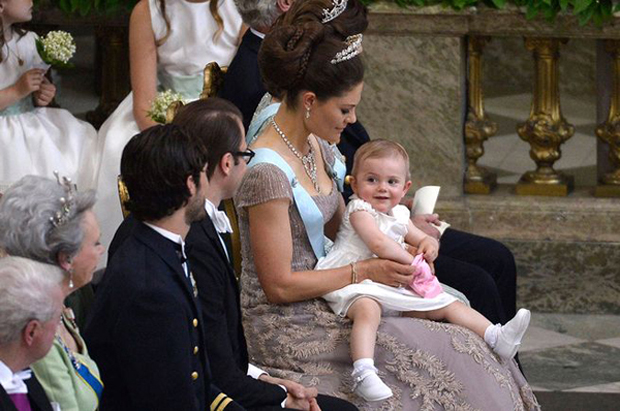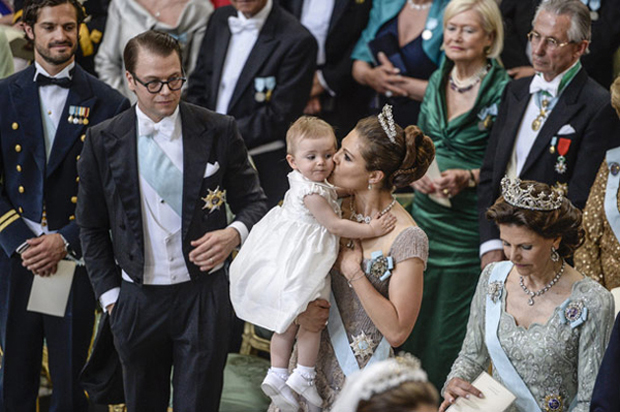 On the lap her her mother, Crown Princess Victoria, Princess Estelle attended her first big event on June 8 — the wedding of her Aunt: Princess Madeleine and Chris O'Neill.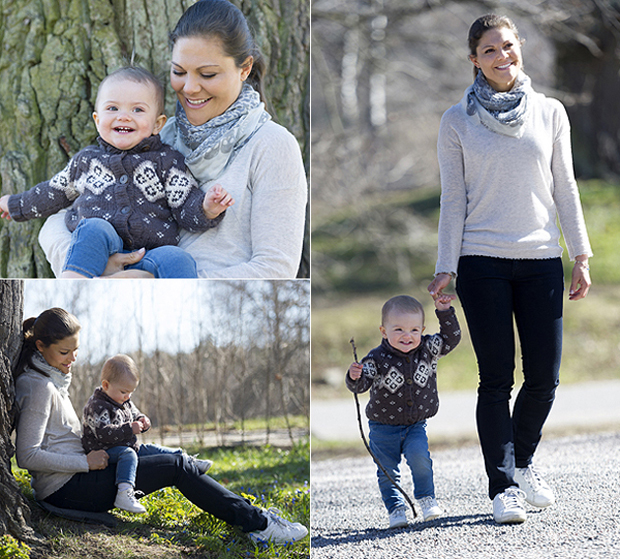 Dressed down and casual on two occasions, Princess Estelle wears Swedish hand knit well.