Quick and Easy 4th of July Dessert
July 4th, 2015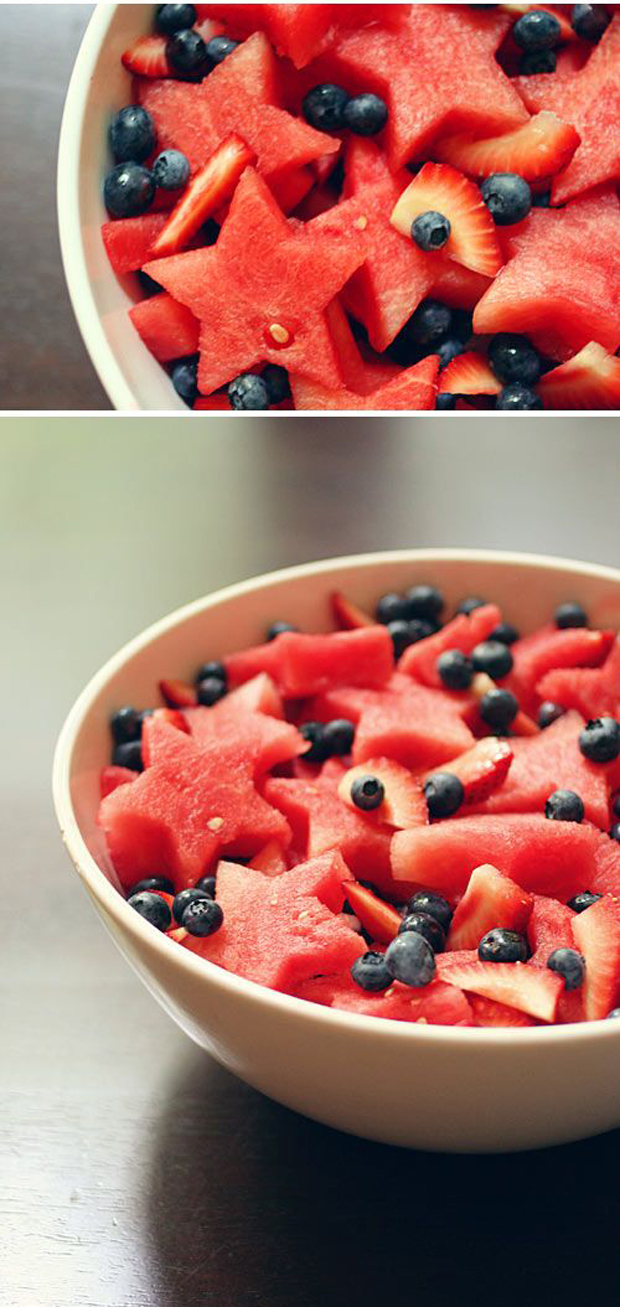 Since it's already the 4th of July, I thought this quick and easy 4th of July Dessert might come in handy. And also, it's super healthy. I love all of those decadent desserts but somehow this year, I'm going lean and mean. This patriotic fruit salad has just three ingredients:  blueberries, watermelon and strawberries. All you do is chop up the strawberries and cut out stars with the watermelon and throw the blueberries in.
Now if you want to go for some of the more amazing 4th of July desserts, check this out.
And of course, I wish you all a very Happy 4th of July and weekend!
jeanne
xoxo