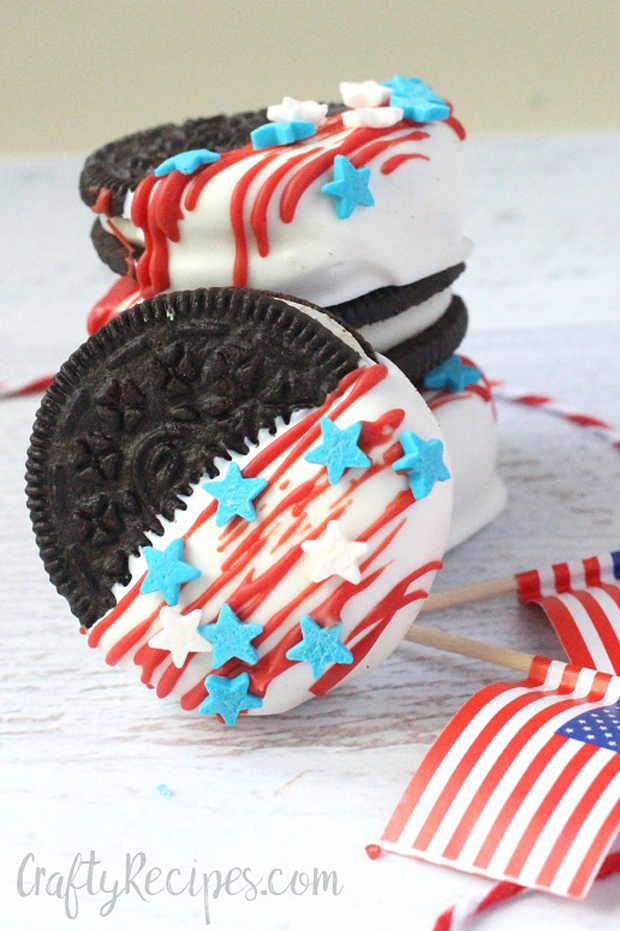 Here's a quick post for all of you fans of easy, last minute recipes! 
4th of July Dipped Oreo Flag Cookies.
They don't require a long list of ingredients as you can see…and they look pretty good to me. The girls are going to be thrilled at yet another version of Oreo cookies.
Ingredients:
12 OREO cookies
1/2 cup white candy melts
1/4 cup red candy melts
2 Tablespoons vegetable shortening or lard
Blue & White Star Sprinkles
Go right here to get the recipe and try them out!
And a very happy and beautiful 4th of July to you and your family  if you are celebrating! xoxo, jeanne