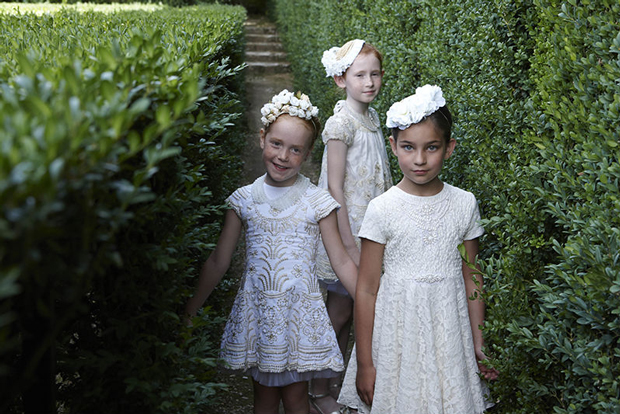 Quis Quis is the brainchild of Italian designer, Stefano Cavalleri who also founded I Pinco Pallino. Quis Quis is ornate, fine Italian design at its best. The lace work and embroidery in the dresses above is extraordinary. The girls' range is more extended than the boys and does include some more casual play clothes that Mama won't be too worried about ruining! But there are some very classic summer suits like the blue one (see below) that makes a gentleman out of your little man!
Stefano has another label that he started recently called From the World which is more ethnic inspired.
Make sure you watch the beautiful and dreamy short film of this collection, (below), of Summer Fairy Garden, directed by Mauro Balletti shot in the Italian countryside and in the gardens of Villa Barbarigo Pizzoni Ardemani featuring QuisQuis Spring Summer 2015 collection.