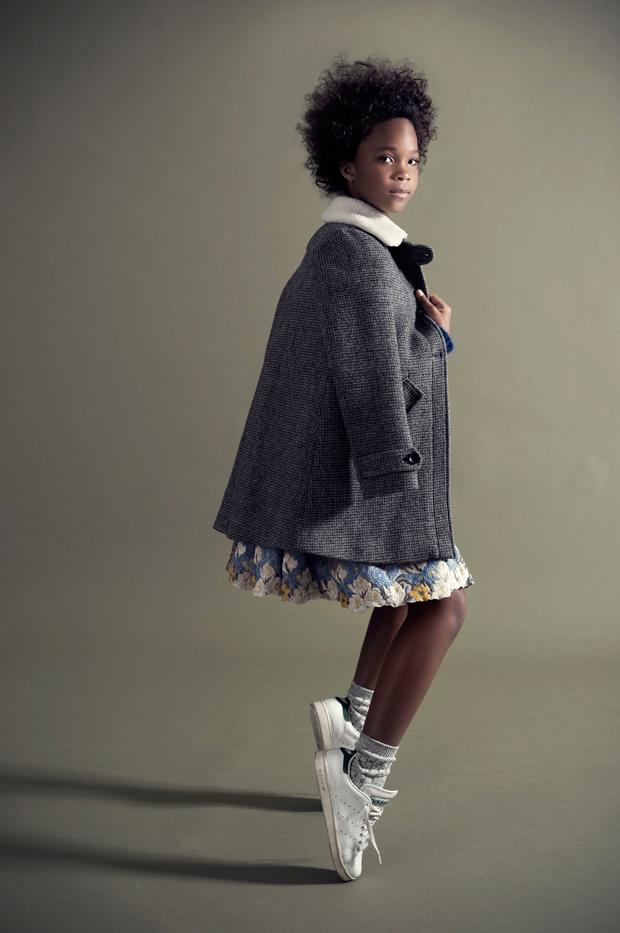 Bonpoint coat Monnalisa skirt, alexandalexa.com. Topshop socks, topshop.com. Adidas Originals sneakers  adidas.com. Credit René and Radka
Here's the very talented star, Quvenzhané Wallis of the new Annie film which came out a couple of weeks ago in a gorgeous shoot for T Magazine, which is the New York Times Style Magazine. Styled by Julie Vianey, the photos were taken by Rene and Radka for the Dec 7th issue.

I met Quvenzhané at the Annie for Target party in November and she was definitely an impressive young lady. Here is some coverage from that party, by the way.
And also in case you didn't know this, Quvenzhané was named the face of Armani Junior and if you scroll down, you can see the charming
Armani Junior video for Fall Winter 2014.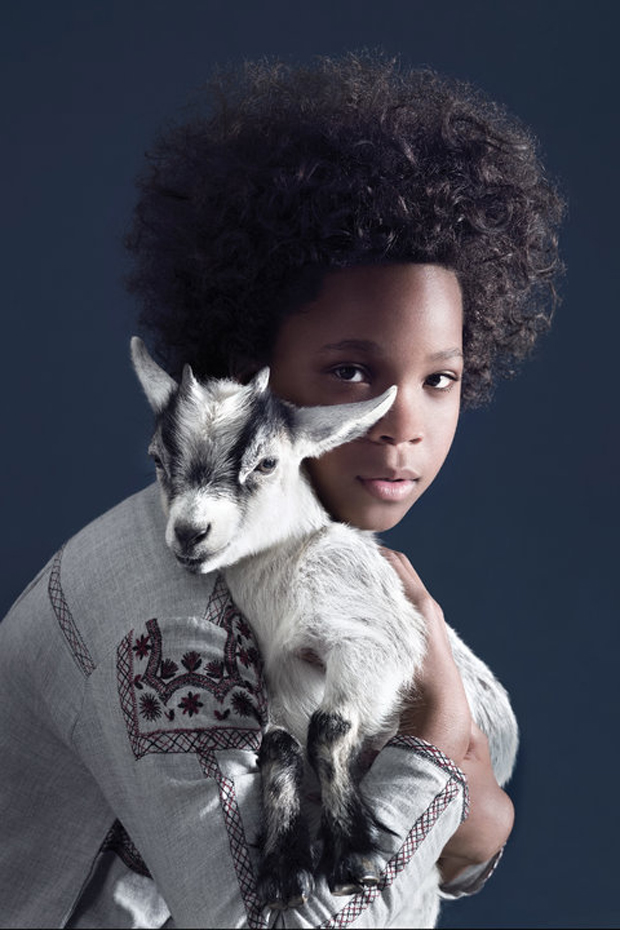 Antik Batik top  antikbatik.com. Credit René and Radka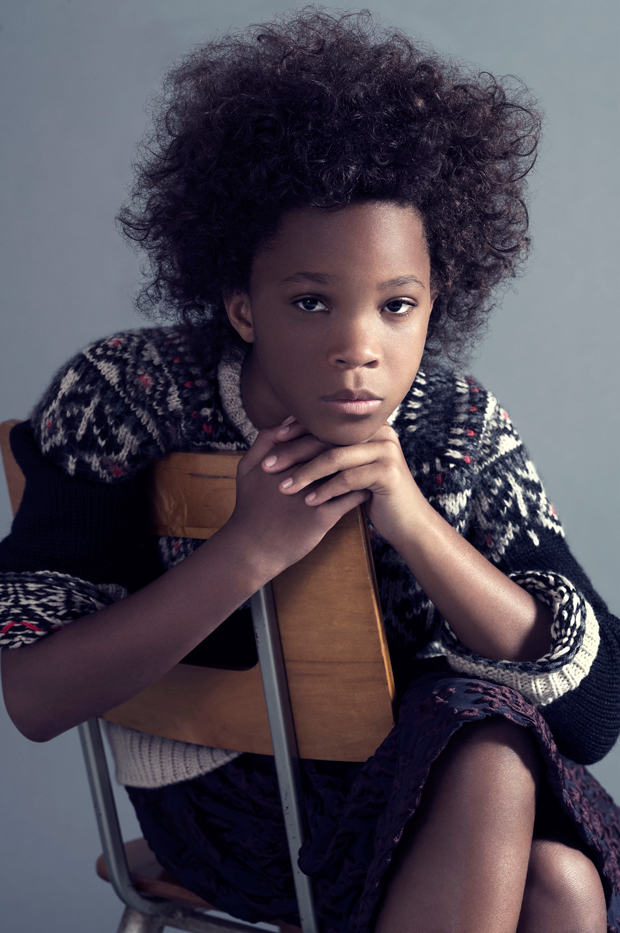 Bonpoint sweater. Lanvin Petite dress, Credit René and Radka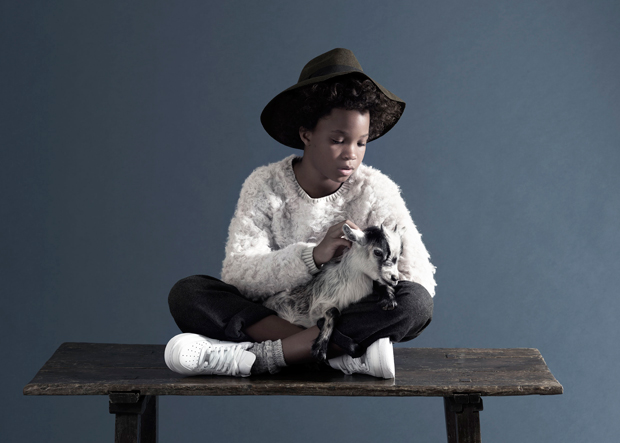 Credit René and Radka