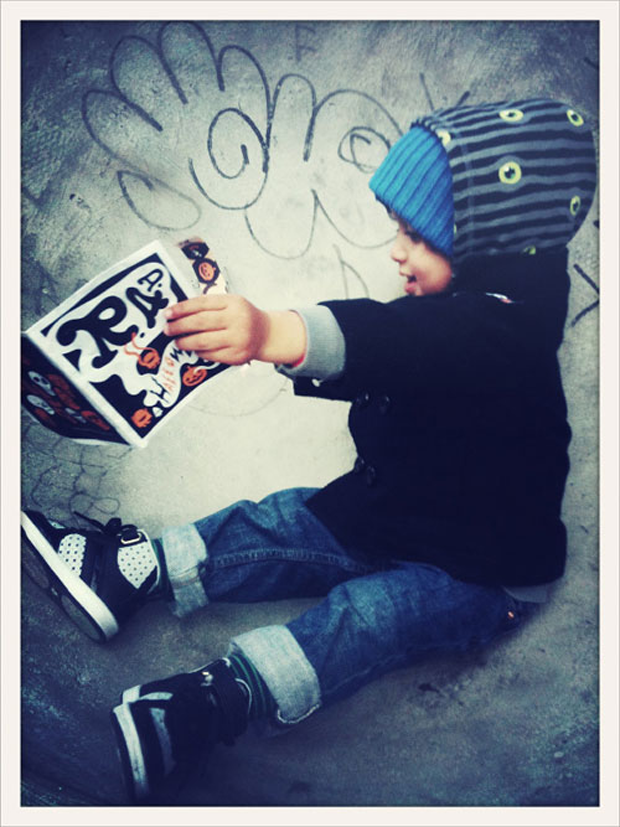 A cleverly titled children's zine, R.A.D. (aka Read and Draw) gears its publication toward children and their parents in Brooklyn's Williamsburg and Park Slope neighborhoods. Each artful issue takes up a particular seasonal or educational theme, and is just bursting with creativity and imagination.
Read And Draw is the story of two sets of two brothers, Ciaran and Byron, and their inspiration: Oliver and Oscar. Ciaran and Byron launched R.A.D as a limited-run of printed fold-out zines available in various outlets in and around Brooklyn and Manhattan. Each zine brought to life a theme inspired by all things R.A.D in the world. Packed with hand-drawn illustrations and activities for Oliver, Oscar and all the other Lil' R.A.Ders, it was designed to get them (and their parents) lost in reading, drawing and imagining.
So, if you are feeling RAD, go get this one!