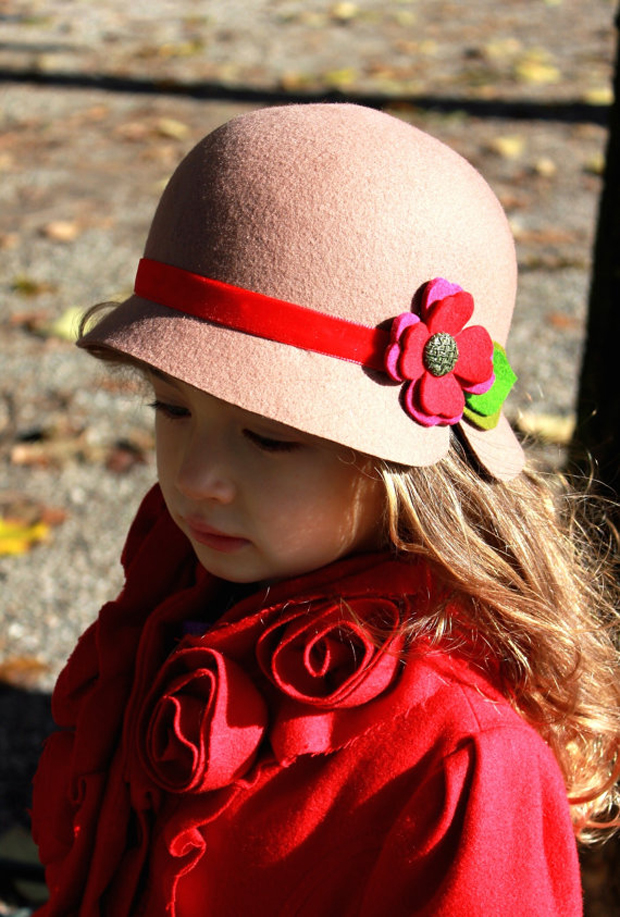 Red Pepper Hats is a wonderful brand that makes exquisite handmade hats and accessories for children and women. These hats are amazing and I love that they are all so beautifully made and are a mix of modern and very classical.
The creator of these wonderful hats is Nadine Winckers who lives with her husband and three kids on a beautiful lake in Northern Italy. Believe it or not, Nadine used to be an Airline Pilot and decided to give it up and follow her passion of creating beautiful things in the way of hats and accessories. Having lived 10 years in the UK,  she developed an interest in wool hats and attended a millinery school in London while she was there and never looked back!
It's wonderful that she makes hats for boys as well as girls and unique feather Indian Headdresses. See below.

She christened her company Red Pepper Hats because in Southern Italy red peppers or peperoncini are considered not only beautiful but bring you good luck!
Nadine has created a very special discount just for Bellissima Kids readers. The code is: bellissima2015 and if you enter that when you order something you will get 10% off anything in her shop. Or if you order something made-to-order, it also applies.
Check out her wonderful store right here.