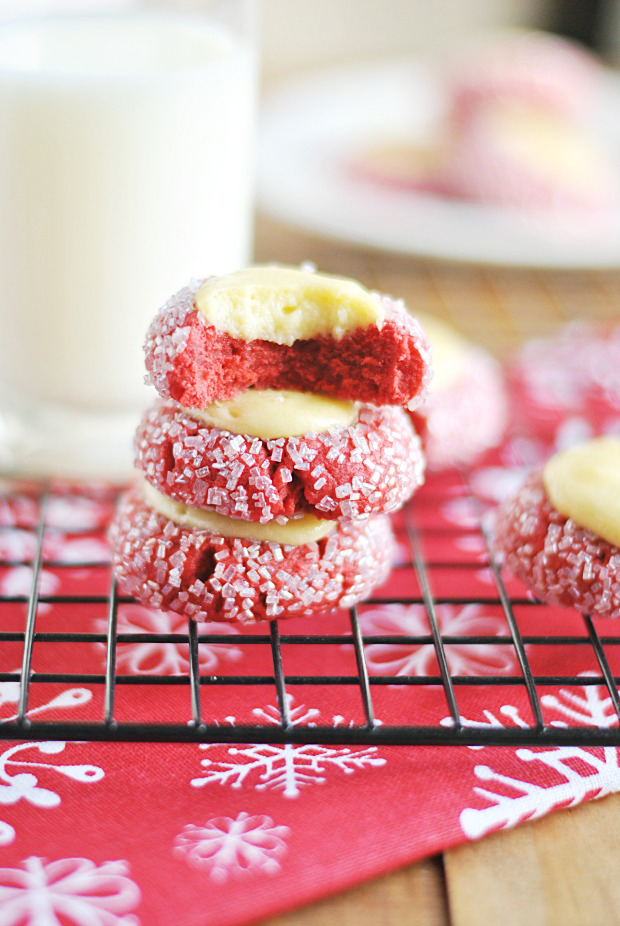 Photo Credit: www.somethingswanky.com
We have started the search for the Christmas Cookie selection we will be baking this year and these Red Velvet Cream Cheese Christmas Cookies jumped out at me. We've never made anything quite like these for Christmas so will be giving it a bash! In fact, I don't think I've ever seen anything quite like these. We do like Red Velvet in this family, maybe more for the color than the flavor, so why not!
The recipe is below and comes from this fabulous cookbook called The Red Velvet Lover's Cookbook by Deborah Harroun and is full of many creative Red Velvet recipes if that is your thing. You can nab it right here on Amazon!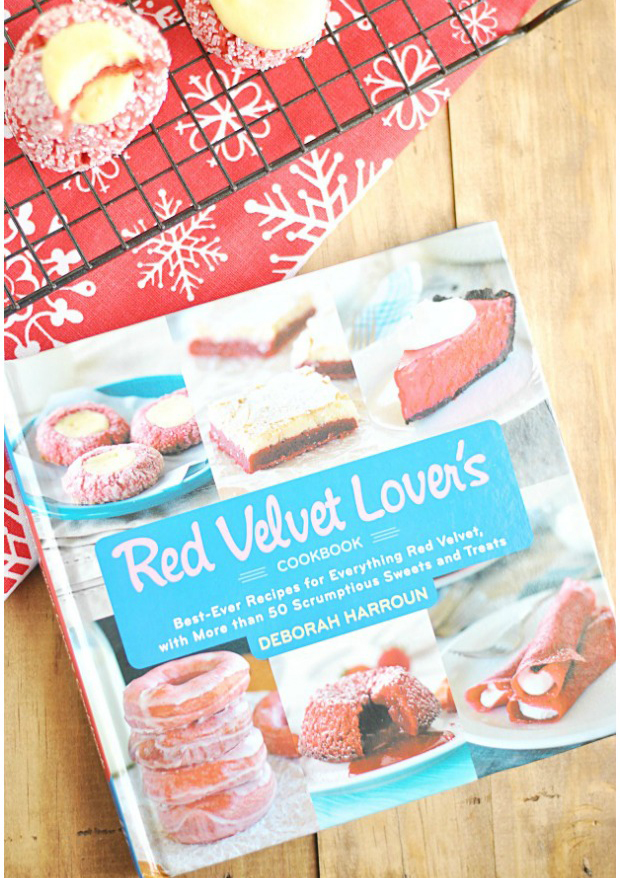 INGREDIENTS:
FOR THE COOKIES:
1 cup butter, softened
1/2 cup brown sugar
1 egg yolk*
1 tsp vanilla extract
2 cups all-purpose flour
4 tsp red food coloring
2 tsp cocoa powder
1/2 cup granulated sugar or sanding sugar*
FOR THE FILLING:
4 ounces cream cheese, softened
1 egg yolk*
1/4 cup sugar
1/8 tsp salt
1/4 tsp vanilla
DIRECTIONS:
Preheat oven to 300ºF. Prepare a baking sheet by lining it with parchment paper or a silicone baking mat.
Beat together the butter, brown sugar, egg yolk, and vanilla until light and fluffy. Mix in the flour, food coloring, and cocoa powder until soft dough forms.
Scoop out the dough by heaping tablespoons and roll them in the sugar* before placing on the prepared baking sheet (about 2 inches apart). Use the back of a round teaspoon to make a small indentation in the cookie dough.
Bake for 10 minutes.
Meanwhile, make the filling: using an electric mixer or small food processor, beat together the cream cheese, egg yolk, sugar, salt, and vanilla until smooth.
After the first 10 minutes of baking, use the back of a round teaspoon to deepen the indentation in the cookies. Spoon a teaspoon of the filling into each indentation. Bake for an additional 12 minutes, until filling is set.
Let cool completely before serving. Store covered and chilled.