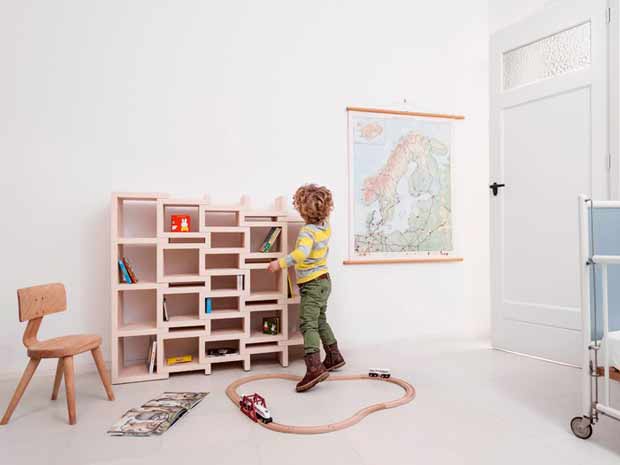 We are absolutely obsessed with books over here and of course that means that we have books all over the place and even sometimes in the bookcase! And I am intrigued by this REK junior bookcase by Reinier de Jong, a Dutch designer who is well…ingenious. You can slide the five parts in or out and position them according to the space you need. It can grow with the child's book collection.
REK jr. is made of poplar plywood. Poplar is very eco-friendly (from responsibly managed forests in Europe) and of course 100% biodegradable. The wood is finished with 100% organic linseed oil wax.
You can order one right here.