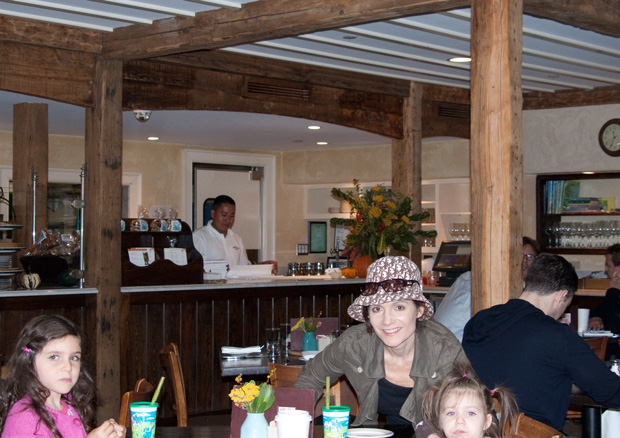 We took a trip the other day to upstate New York to go apple picking and pumpkin picking and just to see the glorious fall foliage. And believe it or not, I was just so enamored of the foliage, I forgot to get some good photos, but hope to be posting some from our next trip!
And on the way, we stopped by Richard Gere's and wife, Carey Lowell's Bedford Post Inn, which is well… really quaint. Here we are in The Barn, the cafe type restaurant – which serves excellent organic teas and coffees, cakes, pastries and a simple gourmet menu. They also have a fine dining restaurant called The Farmhouse, which we will not be venturing into until the girls are well past the "plastic cups with straws" stage. The B&B was designed by Carey Lowell and Tiffany Vassilakis, has eight rooms and the attention to detail is really wonderful. They have gone to great lengths to maintain a rustic, minimalistic and low-key feel to everything. So, if you are passing through Bedford, worth stopping by. Oh, and no, we didn't see Richard Gere…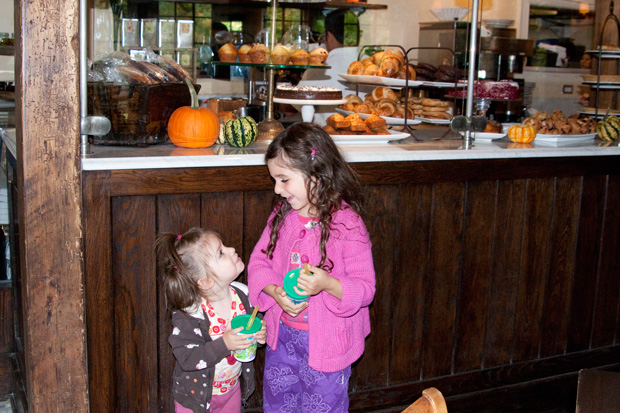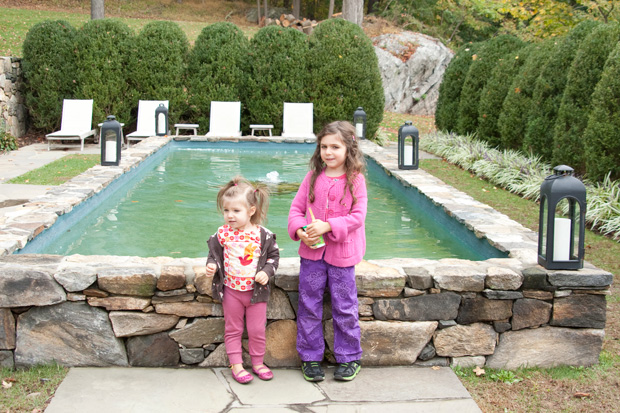 The munchkins at the zen pool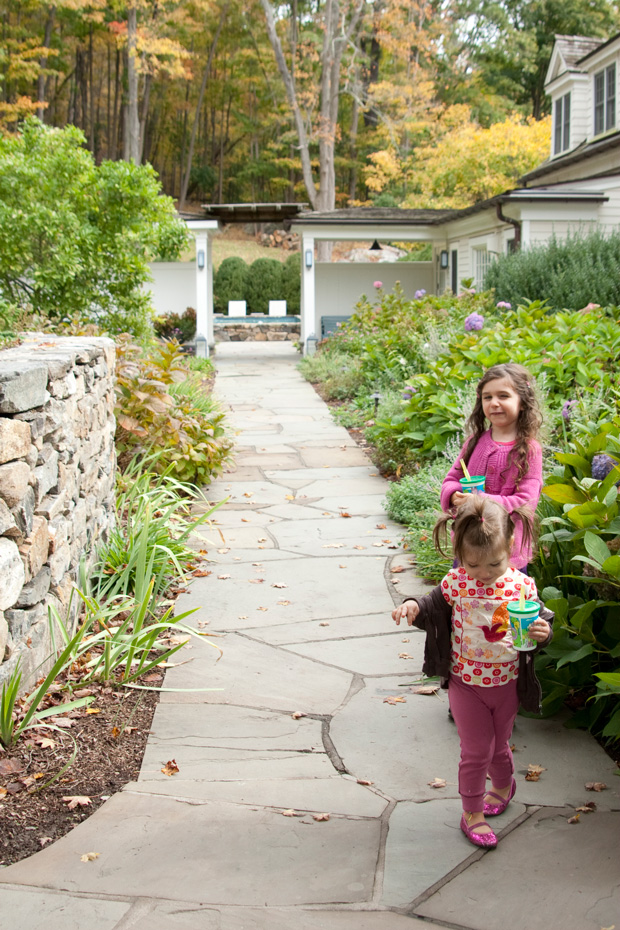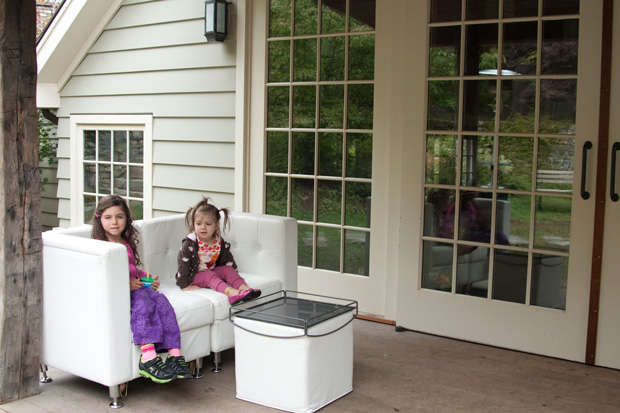 Lounging outside the yoga loft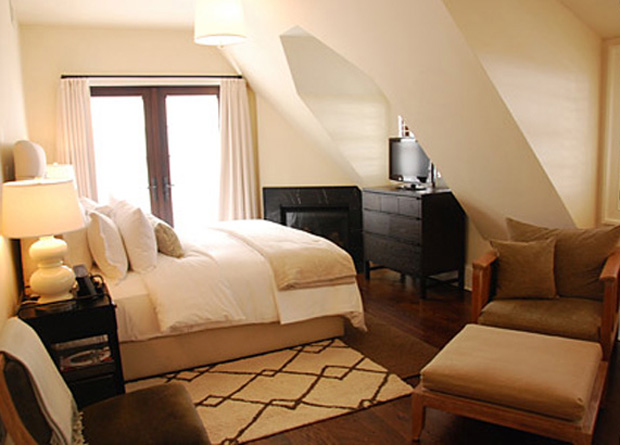 One of the guest rooms
I just love the streamlined and homey reception area.