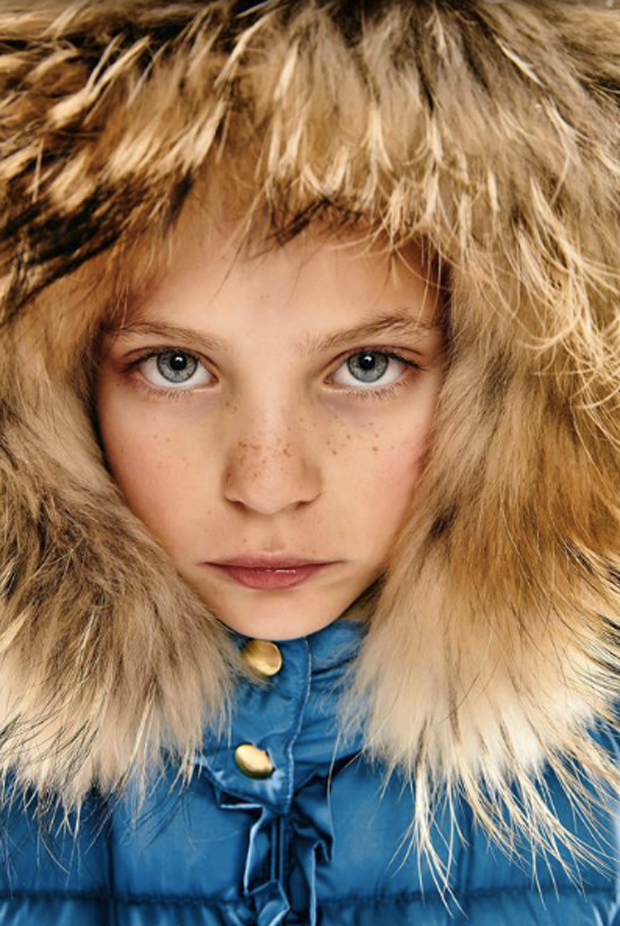 Roberto Cavalli Junior Fall/Winter 2015 is roaring into the coming season in the customary style of this flamboyant Italian label. The ever present savage animal influences are well…ever present in even his kid's line. So, here we have ferocious lions, fur linings, animal prints and other wild looking prints! And of course, lots of gold embellishments.
But there is a sweet touch to the baby part of this line, with large tartan type checks and some very subdued felines wearing cute hats, so the little ones won't be frightened by so much wildness.

And apart from the vivacious pieces, there are some classic coats for the boys and more toned down blazers and shirts. All in all, quite a dynamic and exciting season here.
You can see the entire collection right here on the Robert Cavalli website.