We went to Rocking Horse Ranch for the first time last summer and we didn't know what to expect. We had never been to a family inclusive resort before but thought it would be fun for Oona who was three at the time. About twenty minutes after we arrived, we had an idea of the pure FUN this place is for all! In fact, it was so amazing, we went there again a couple of weeks ago and it was every bit as marvelous as we remembered it. And the staff were just as friendly and warm as they were last time. Oona would wake up and a smile would spread across her face as soon as she realized where she was. And Solène, who is only 18 months old was thrilled at the water parks and the horses and animals in the mini-zoo. As the name suggests, it is a full ranch with over a hundred horses and there are rides for everyone from very advanced to beginners and of course, pony rides for the kids. Then there are the outdoor and indoor pools and amazing water slides. Oona went on the 250 foot long slide about 50 times one day. And I love the outdoor pool for a relaxing change of pace. Everyone sleeps well at this place.
Apart from that, there is a beautiful lake with all sorts of activities like the banana boat, water skiiing, paddle boats, kayaks. And then there's the bungee jump, rock climbing, fun barn with jumpy castle and all kinds of indoor games, tennis courts, wagon rides, arts and crafts and much more. They also have entertainment every night. This time, we booked a room which opens onto their fabulous playground. They also have daycare and daycamp if you want to have an hour or two to yourself.
And  now for the food: They have two huge buffets for breakfast and lunch and then à la carte dinner and dessert buffet. The food is exceptional, especially for a place that caters for all ages. I love that they have a vast array of salads and an unbelievable spread of fresh fruit and berries for each meal. There is also a generous selection of cheesecakes, pies, cakes, and do it yourself ice-cream dispenser and all the fixings for sundaes. A dream for the kids…and for me too I have to admit.
We are definitely going back for their winter season of skiing and tubing, and the indoor water park and horse rides go all year. Maybe we'll have some beautiful photos of the horses in the snow for next time.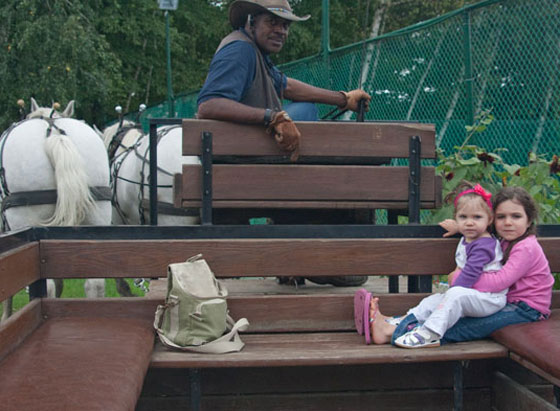 Oona and Solène on the carriage ride.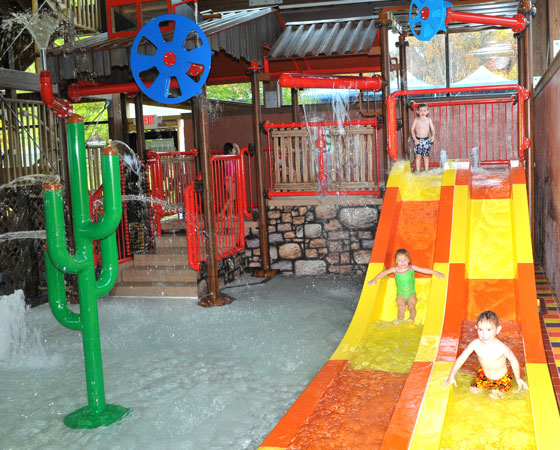 Indoor water play area.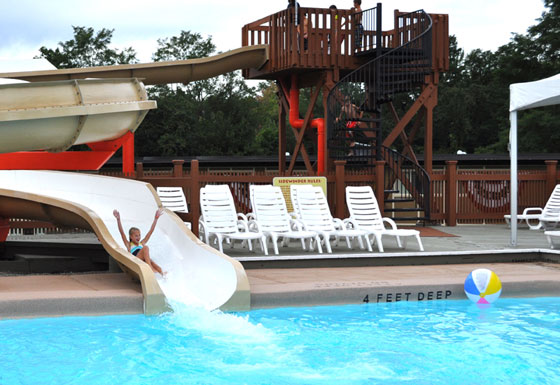 Outdoor pool and slide.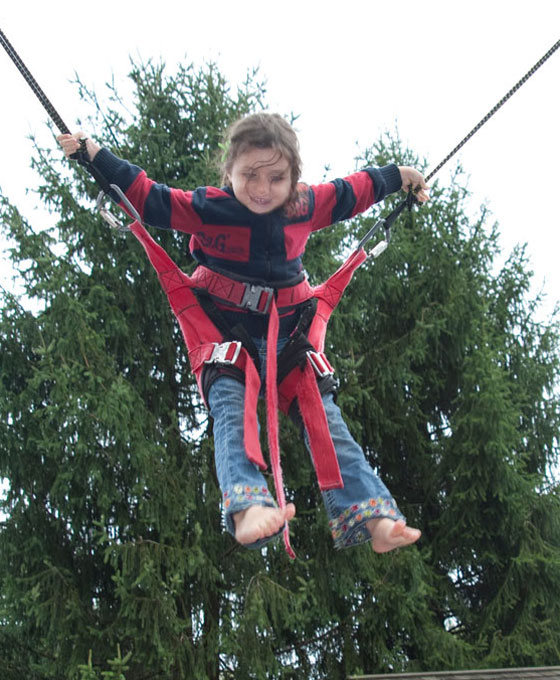 Oona on bungee.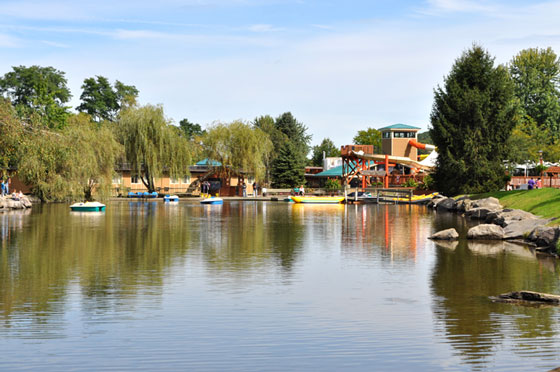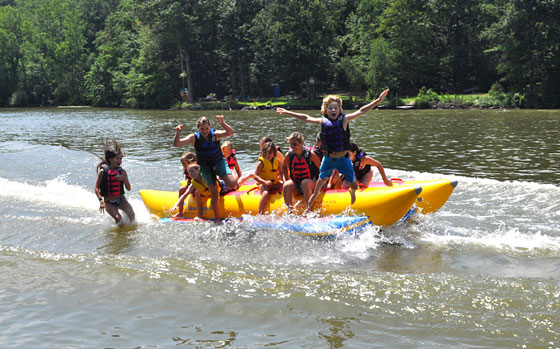 Lake and banana boat fun.