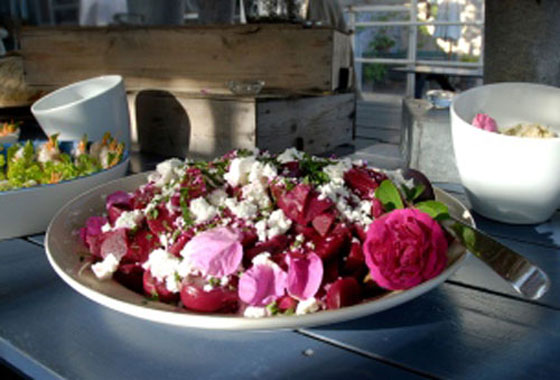 The photo is of a beetroot, feta salad with of course, roses!
And we end our Flower Theme with this post. We hope you have enjoyed it!
Everyone must go to Rosendahl's Rose Garden. Why? Because it's beautiful and filled with all kinds of roses. See their website to check out which varieties are in bloom. Sweden is not known for having the best climate for roses so make sure to go there while it's warm. And relax-they do coffee and delicious things to eat there as well. One of their green houses is a café where they serve eco and biodynamic food. In their store they sell home made bread and lots more, so you can buy a little piece of Rosendal to bring home. Located in the beautiful Djurgården you can bring the whole family! And do take the boat from Slussen instead of the bus. It's just so much nicer.
Ps. The garden is amazing in winter too. They hang small mirrors from the tree branches, letting the sun kiss it's own reflection in the mirrors, making the white snow sparkle even more. Simply beautiful.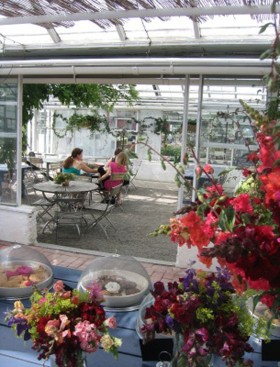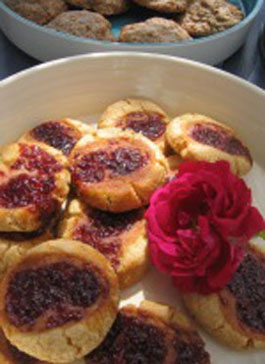 But before you run off to the garden, you need something to sit on. Check out this flowery picnic blanket from Emmaloppa, a wonderful Swedish brand. Even before having my baby boy, I was buying their clothes as presents for my friends. Now I  am so excited to buy them for keeps. And being the responsible Mama I am, Sixten will of course have his sun hat on. This green one is so cute.