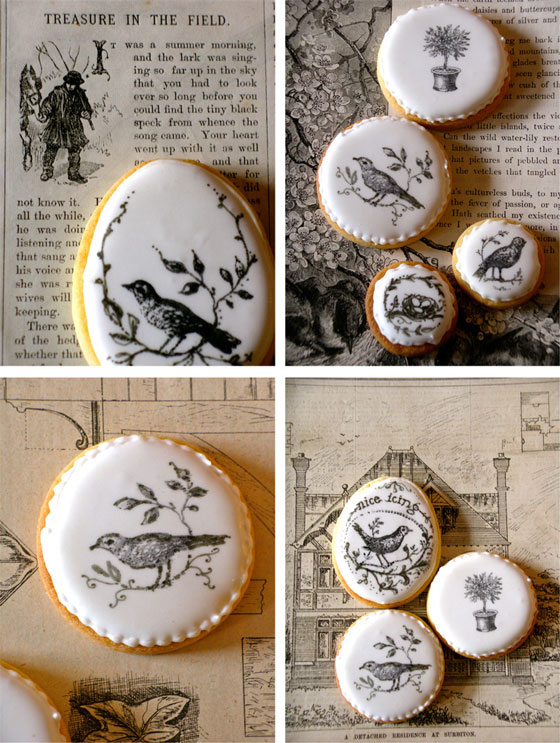 Aren't these dainty cookies with the vintage style images just amazing?! I found them via Nice Icing's Flickr. And you too can make them! The images are created using Cavallini rubber stamps and then finished off with edible markers. Exquisite. There were no instructions but don't worry – I have put together a plan for you below just from piecing together the comments.
1. Use this shortbread cookie recipe.
2. Flood the cookies with Royal Icing. See link. Let them sit overnight.
3. Make an "ink pad'  with stamp pad felt soaked in Spectral Paste, Sugarflair colouring diluted with dipping solution (isopropyl alcohol).
4. Stamp the Cavallini rubber stamp in pad and get printing. Test first on a bit of paper so you don't waste too many cookies!
5. Use an edible food marker to draw in parts that didn't stamp properly.
Bellissima!