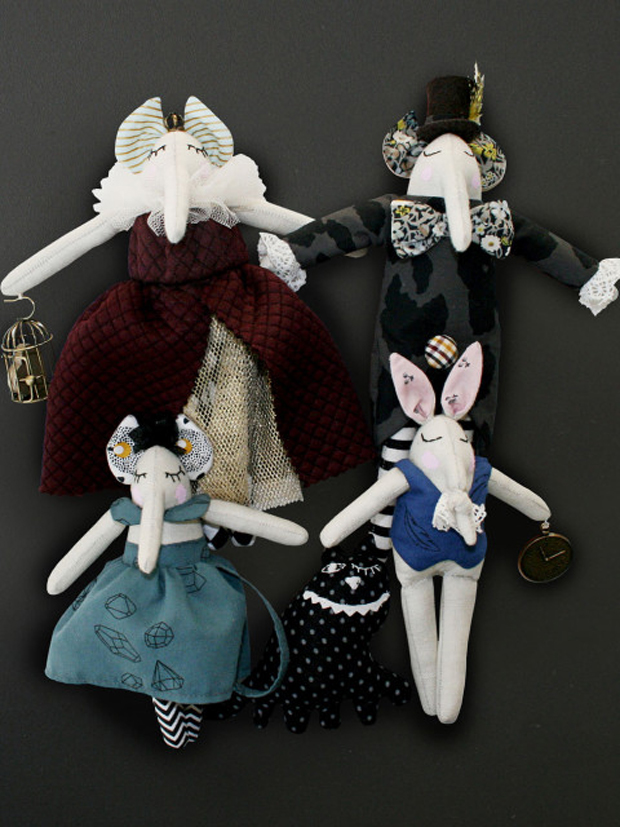 Atelier Sans Souci make not only dolls and furniture but jewelry and other nice decor pieces. The atelier emerged from a group of designers who come from both the industrial and graphic fields.  Their mission is to create poetic delicacy and to honor manufacturing traditions. Their furniture is quite extraordinary with simple but artistic lines.
Sans Souci Atelier also creates special edition dolls, in which Alice in Wonderland is the first in a series of stories which transport the kids (and us) to a land of joy, poetry and magic.

These beautiful, handmade dolls of Alice, the White Rabbit, the Mad Hatter, the Queen of Hearts and the Cheshire Cat have sweet details and thoughtful choice of fabrics and very quirky because they are all elephants. Love that twist.
For more info, go to www.sanssouciatelier.com