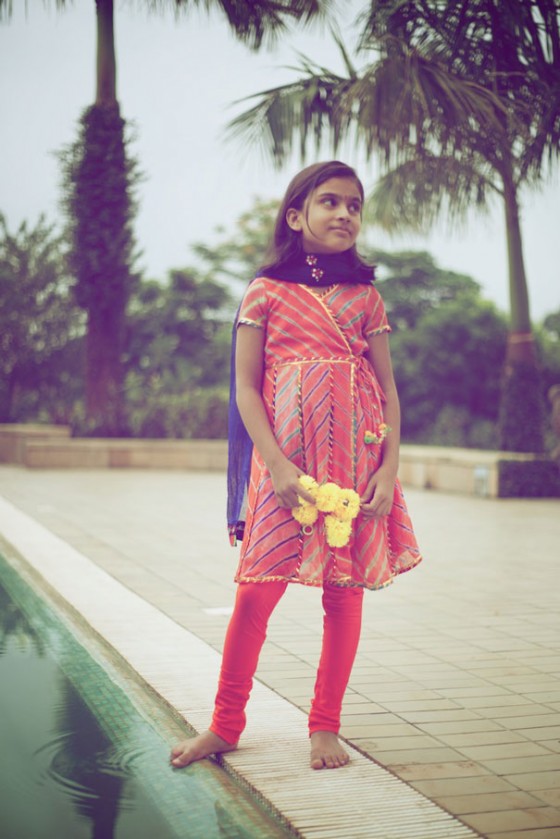 I adore this tunic dress and the perfect fusion of traditional and modern. This would look great paired with anything!
Scribbles is the label of my lovely new correspondent from Mumbai, Anika Gupta. Anika studied fashion at Parsons New York, won the Childrenswear Designer of the year in 2009, her thesis collection was displayed at Saks Fifth Avenue's store window and was featured in Earnshaw's. After graduation, she worked with Bonnie Young, a high-end kidswear designer in SoHo, NYC, returned to Mumbai after a year to start her own brand, Scribbles by Anika. And that's the story!
Scribbles by Anika is a company of western and traditional clothing for ages 3-12. The themed collections have a mix of t-shirts, denims, casual, formal and traditional wear. The focus is on unique motifs (hand-painted flowers, crochet work), color and comfort. There are a limited number of pieces per design so these are fairly exclusive. You can view more of the range and purchase through her Facebook page until her site that is being worked on is up again!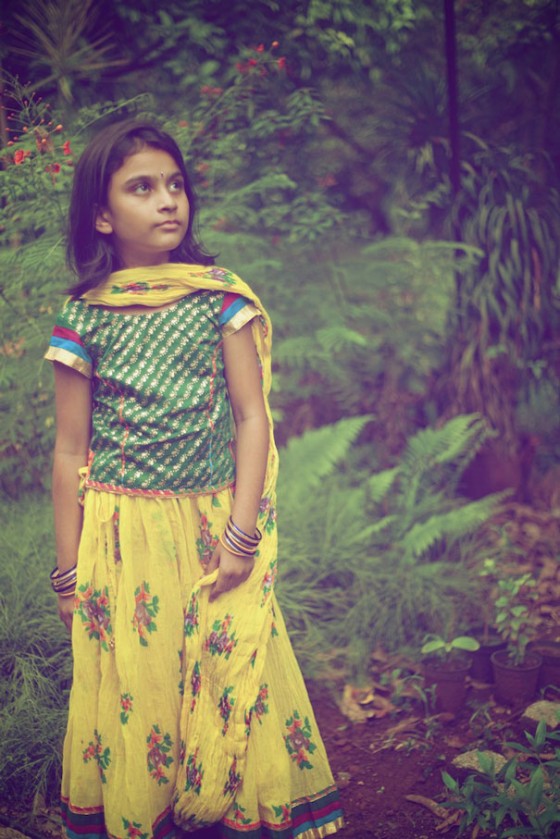 This gorgeous yellow floral cotton dress is great with the striking green silk top.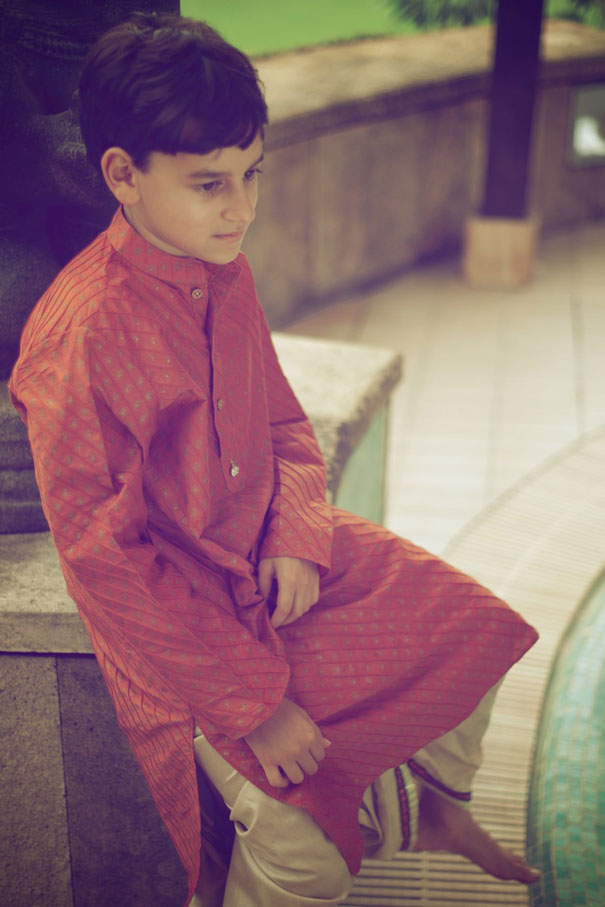 A traditional look for boys but I personally would love to see Western boys depart from the ordinary and don something like this!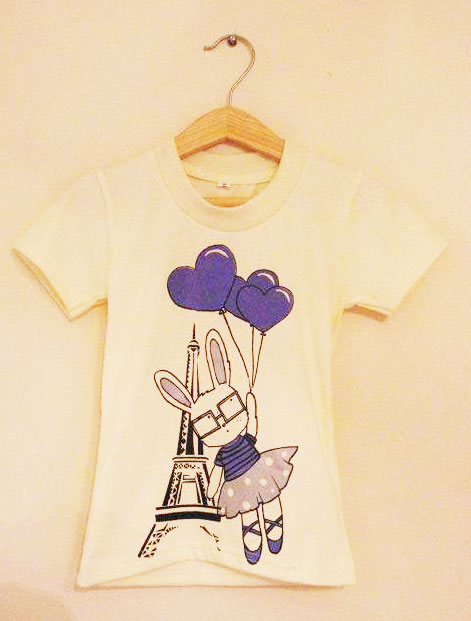 One of her cute T-shirts.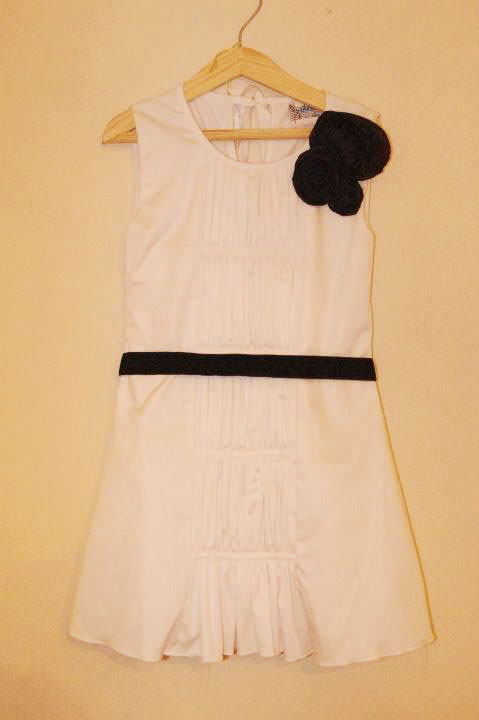 Love this pleated Chanel dress with custom rosettes.