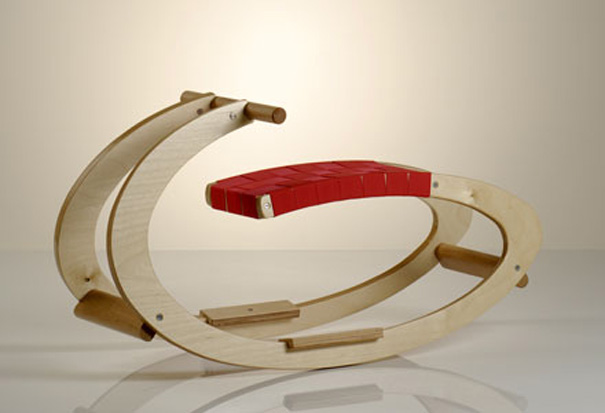 I already blogged about my love of all things rocking horse and well, I love rocking horses even without the horse (and even one made from a Vespa)! So these Sirch Rocking Horses are also right up my alley. The streamlined Olga Rocker above is made of soft-to-the-touch birch. Sirch is a family-owned business nestled in the Alpine foothills of southern Germany which made sleds a generation ago, and steam trunks further back. How romantic! They also use only European wood and refuse to outsource any production. Olga Rocker available here.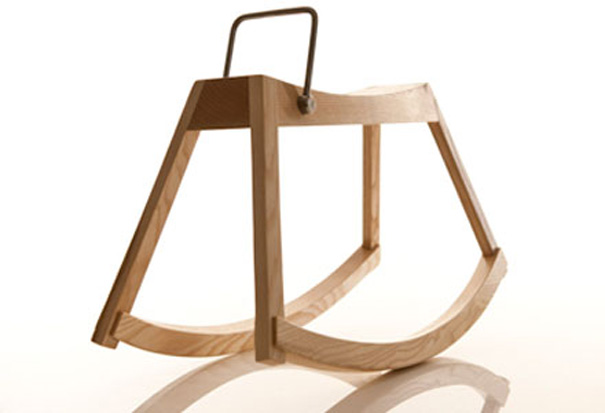 I am also in love with the minimalism of this Rosa Rocker!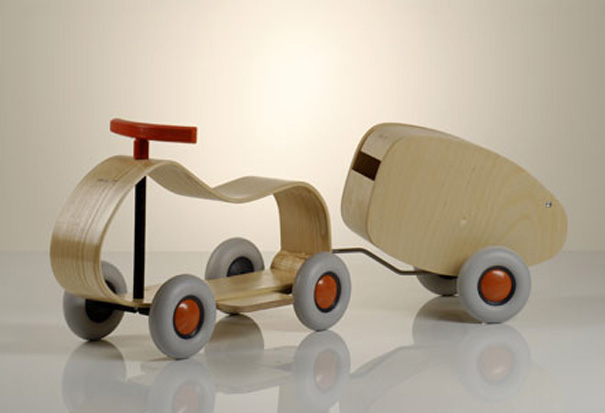 Although not rockers, this Sirch Max push car and the Lorette Trailer attached are also so sweet.