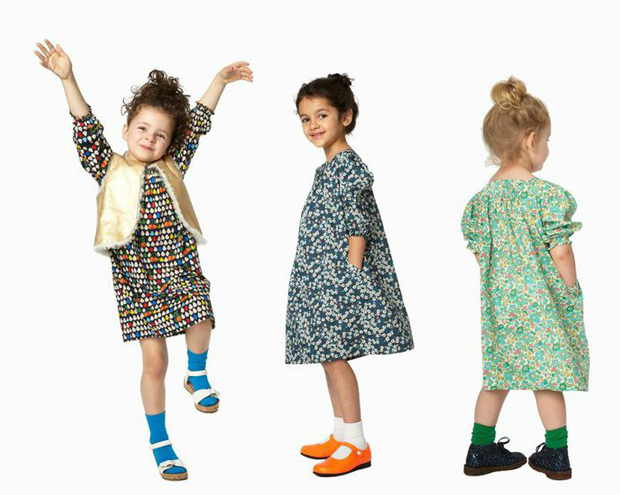 Okay, so here is the label when you want your girls to look good no matter who dresses them! Smokks was born from a need to have girls be dressed with no fuss and look pretty and be comfortable all at the same time.
And girls go crazy for these girly but easy to wear dresses made mainly from gorgeous Liberty prints. Oona absolutely loves her Winnie Dress (above middle) which we paired with some patched leggings so she can wear it even in this cold weather. Give her a dress with deep pockets that can twirl and has smocking or tucks or some kind of vintage feeling and she's a happy camper!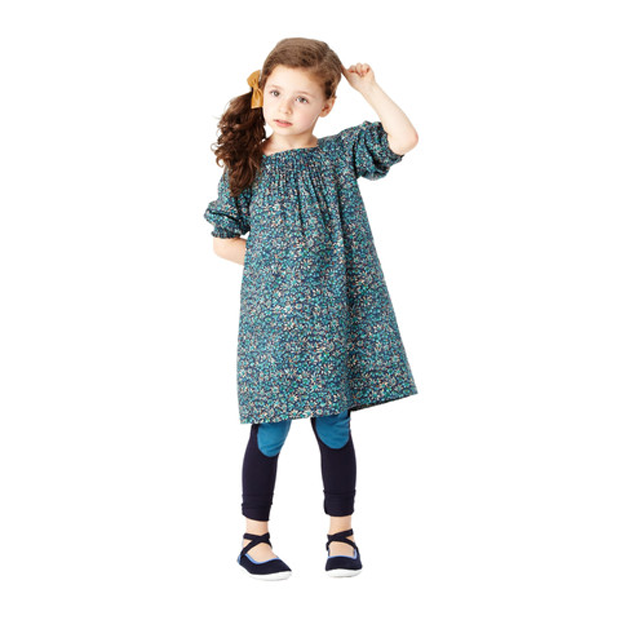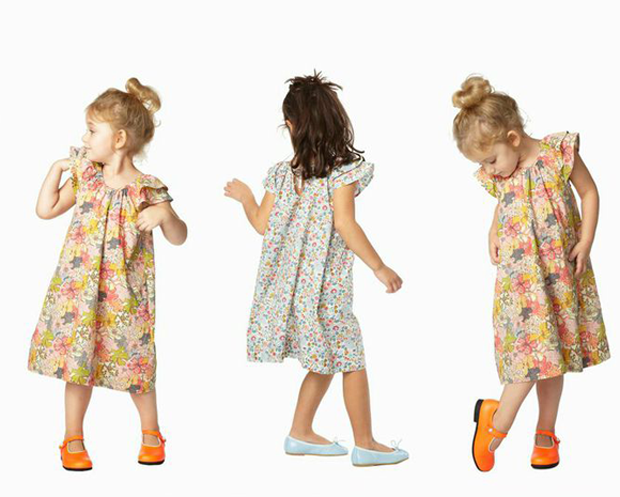 These sweet Smokks are what's in store for summer 2015.   A few of these would be all you need to keep your little girl going all summer.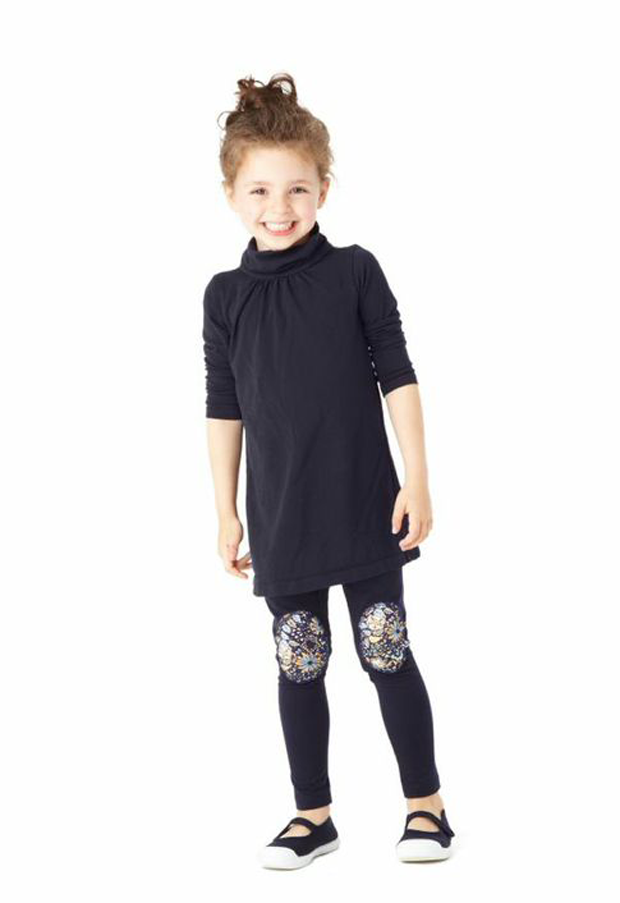 And a great winter variation. This could go from very casual to bit dressy and layer up or down.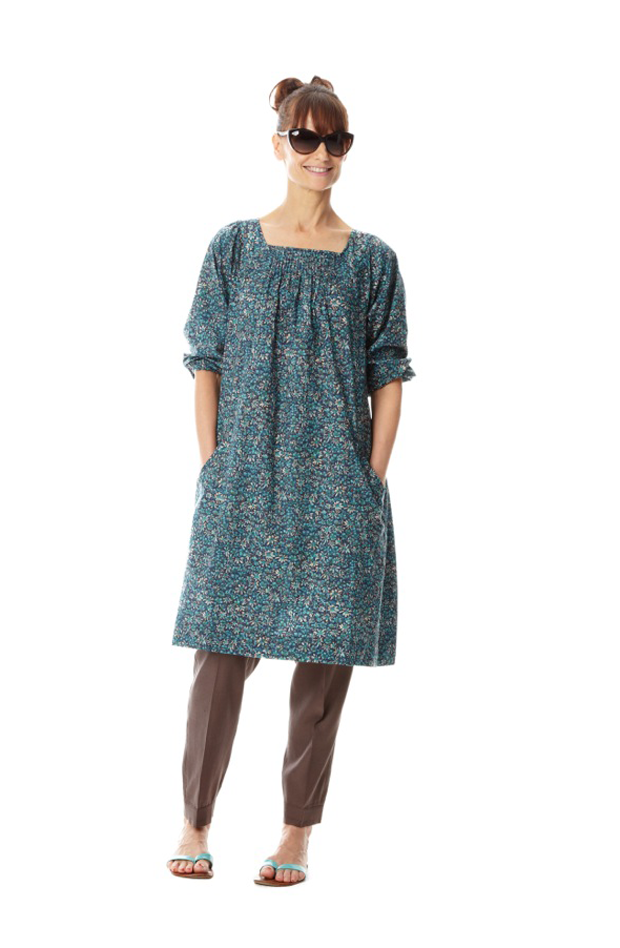 And of course, there is the Mom version so you can get the same Smokk or just mix 'n match. Check out all the wonderful variations on the Smokks website.