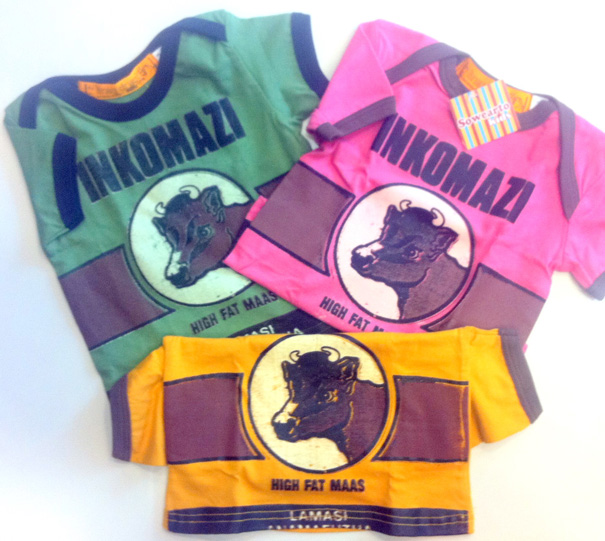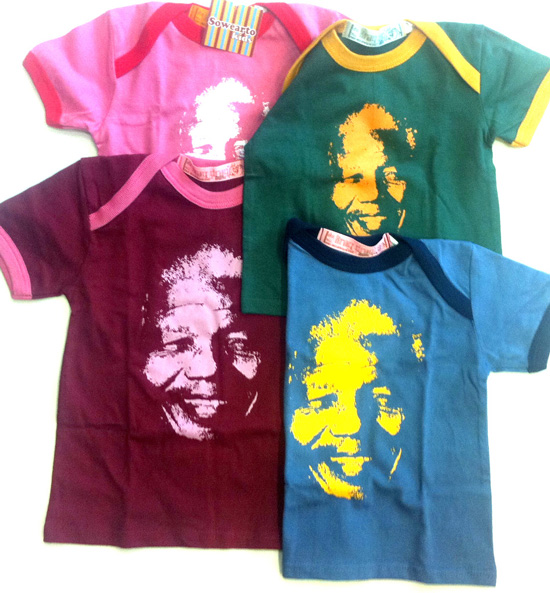 Sowearto is the go-to shop for baby shower gifts and birthday gifts for little Joburgers, Capetonians, and Saffers [South Africans] everywhere. Locals adore the serious portraits of Nelson Mandela as much as they go for the "inside joke" feeling of prints which reference brands found only here, such as Inkomazi milk, Lion matches, and Sunlight dishwashing liquid — all screened onto 100 percent cotton shirts.
Sowearto (pronounced "So-WEAR-Toe) provides a fresh perspective on the "afro chic" style so beloved in South Africa. Unlike an "I ♥ New York" shirt that would be worn mainly by tourists, South African style is being fully embraced by nationals of all backgrounds, as South Africa continues to re-invent itself despite its economic and social difficulties.
Be sure to check out their fashion lines for grown-ups, too here!