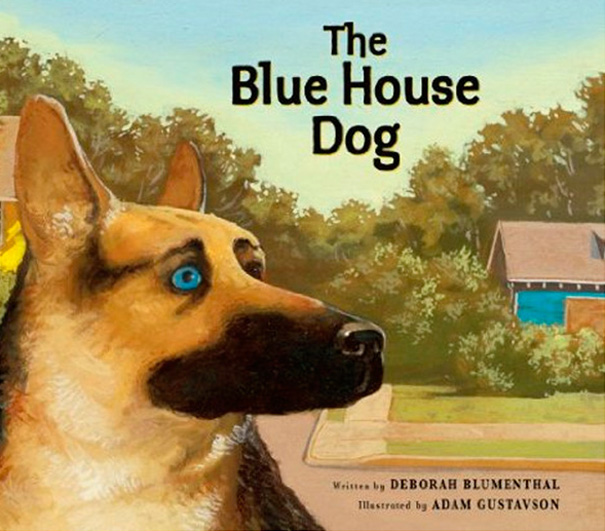 What a touching book The Blue House Dog is by Deborah Blumenthal and illustrated by Adam Gustavson. It was just named an honor book by the Society of School Librarians International. This sweet story of friendship between a sad stray dog whose owner who has passed away and the boy who wins his trust is heart warming. The writer really leads us to identify with this soulful dog and to sympathize with his plight. Oona was very concerned about his well being and was relieved when all ended well for him! And we also have one of Deborah's other books, Aunt Claire's Yellow Beehive Hair with illustrations by Mary GrandPre of Harry Potter fame, which is a lovely tribute to families and preserving memories and tradition.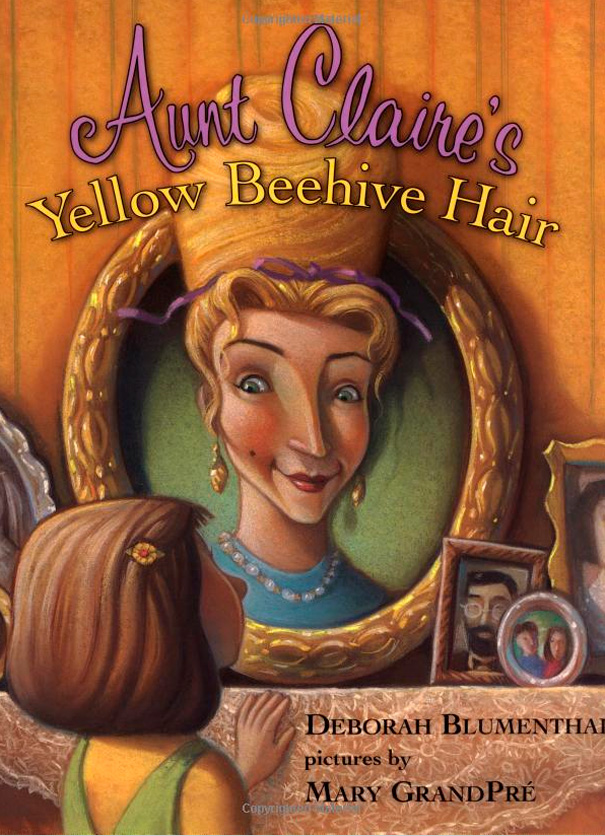 And now for our mini-interview with Deborah Blumenthal:
Jeanne:  What do you love the most about writing children's books?
Deborah: I love coming up with fresh story ideas, then telling the stories as in as few words as possible while allowing for rich illustration possibilities.
Jeanne: What inspired you to get started in this field?
Deborah: My younger daughter, Sophie, had a horrible tantrum one day after a play date, and that inspired my first picture book, "The Chocolate-Covered-Cookie Tantrum."  It came out in 1996 and remains my best-selling book. It's recommended by six parenting books.
Jeanne: What is your next project?
Deborah: For the past year or so, I've been spending most of my time writing young adult fiction. My second young adult novel, "The Lifeguard," was published in March by Albert Whitman & Co., and I'm now close to finishing my next young adult novel.