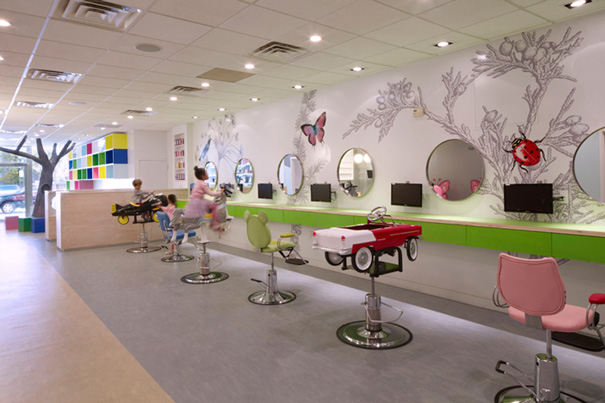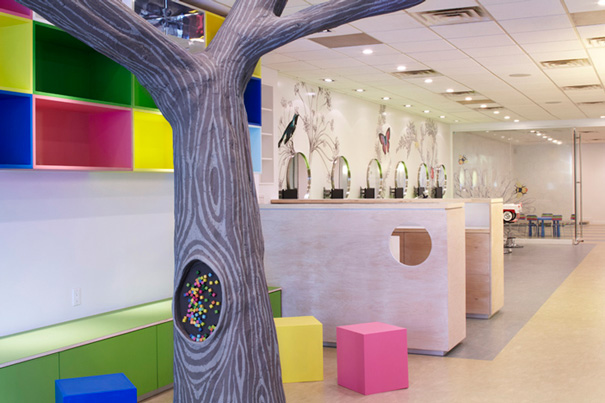 We just discovered this fabulous new hair salon for kids called Beehives and Buzzcuts! Oona was in dire need of a trim, so we made our way over there and we were blown away by everything this place has to offer. The 3000 square foot venue alone, designed by talented architect Andrea Mason is phenomenal in every way with the separate little shop and play area complete with tons of toys for the kids to play with, salon, and separate party space with karaoke machine. And as far as the service –  the owner, Karolyn and her staff are so friendly and put the kids at ease immediately. They also do manicures/pedicures which was a real treat for Oona and was the very first time she has had her nails painted…with completely non-toxic varnish, of course! We are definitely going to be regulars! They also have many fun classes and of course you can hold your little ones' birthday parties here as well. Check out their website for details!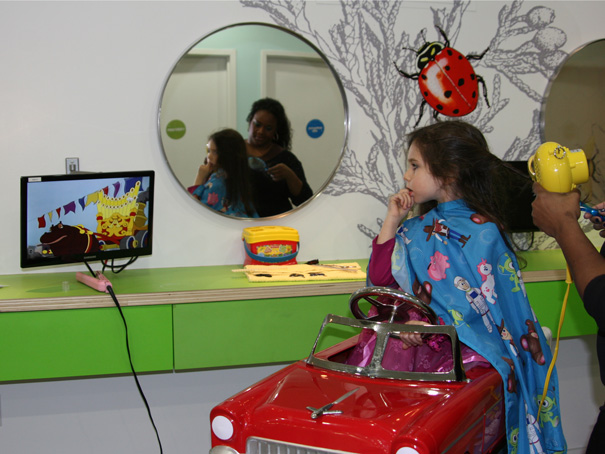 Oona watching her fave: Dumbo, while driving in her car.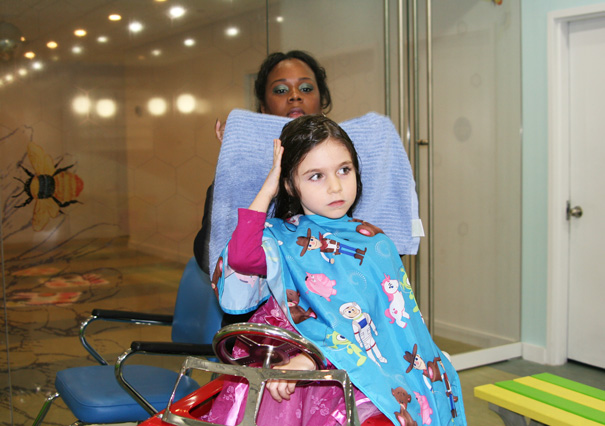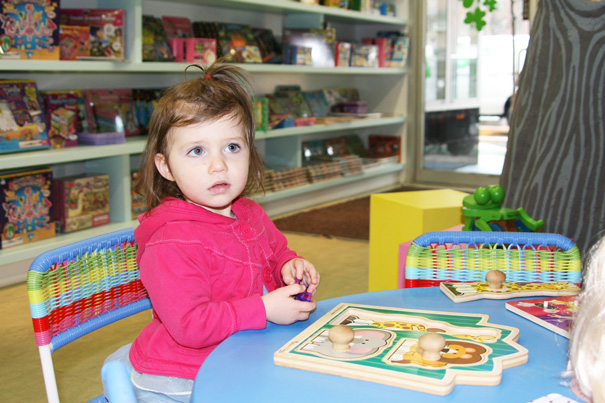 Playing in the playspace/shop while big sister is getting her hair done.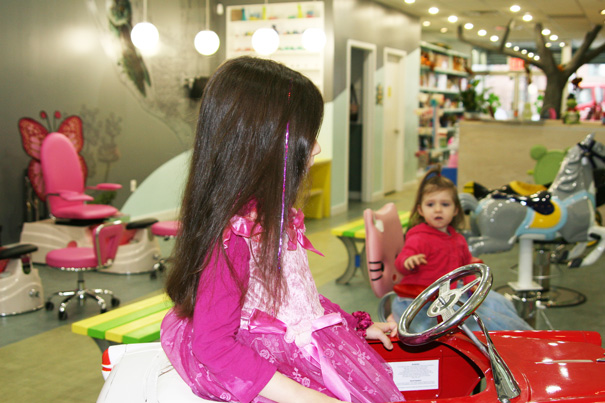 Sweet touch with the tinsel and then beads are going in…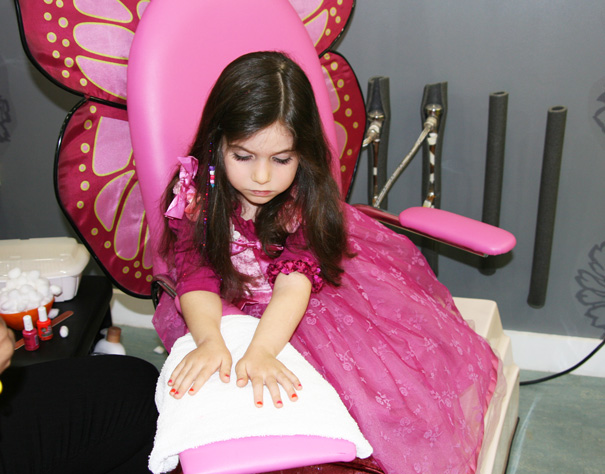 Oona, the little princess in her butterfly chair getting the royal treatment. Luckily, I talked her out of the green and orange color combo for her nails!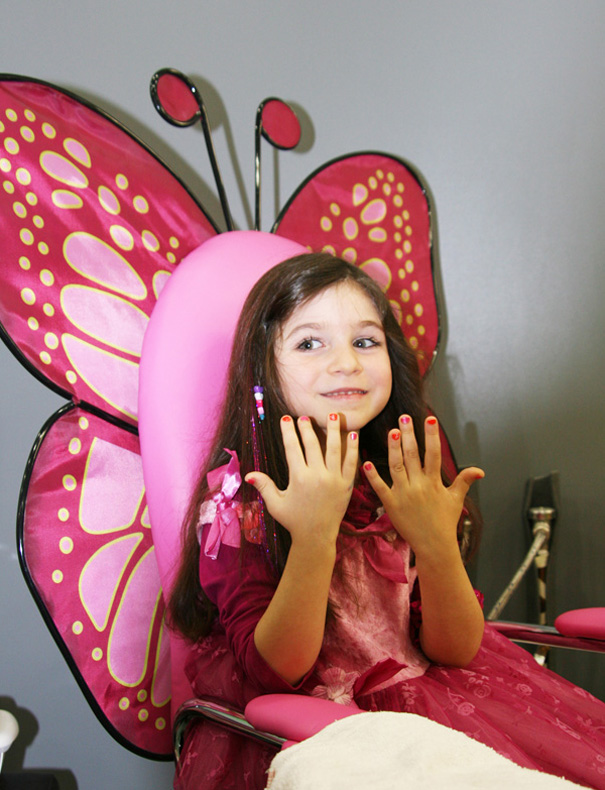 Et voila!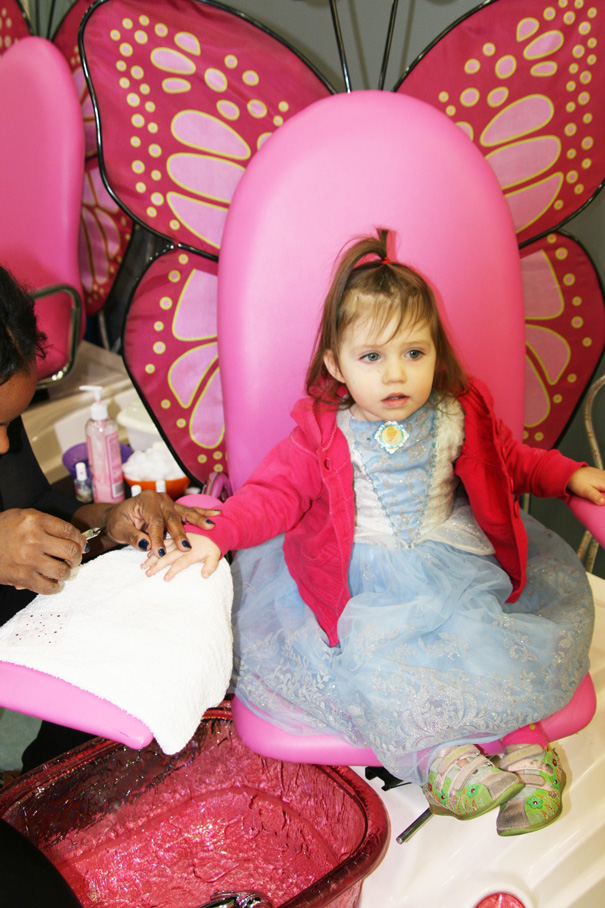 Solène finally got in the act with one single nail sticker…and she was happy!