Tears To Cheers Children's Salon – Mumbai
January 22nd, 2012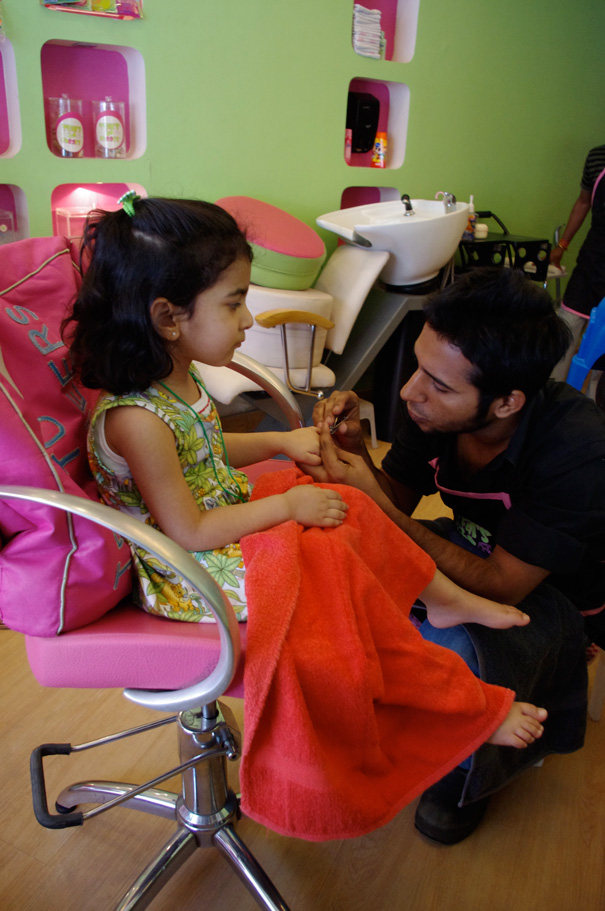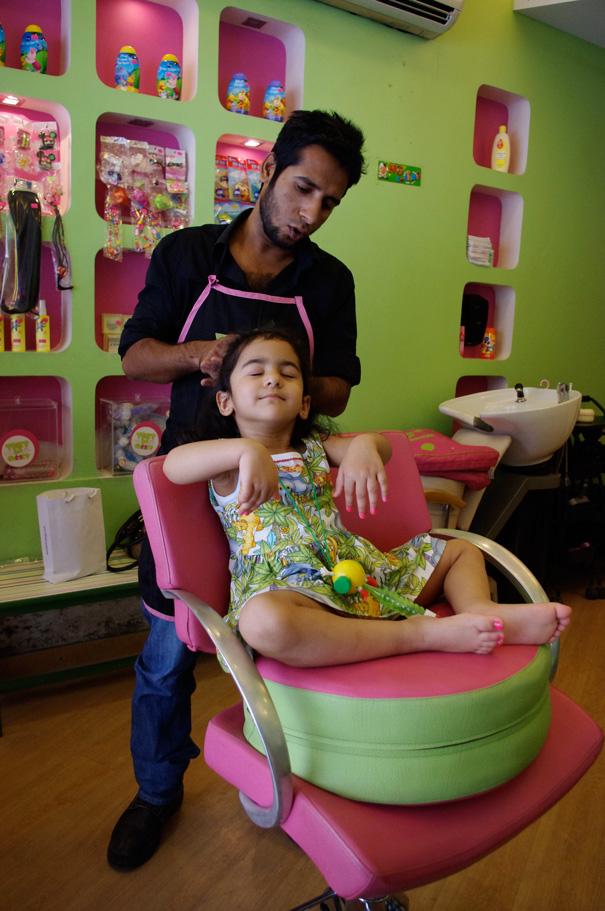 My niece Vanshika getting mani/pedi and hair done before hitting the play area.
Located in South Mumbai amidst the shopping district of Breach Candy, Tears to Cheers is a salon/spa for kids of all ages. The brightly coloured green and pink walls with the hanging fish mobiles and hair accessory wall invites you in to this little nook. Not to mention the chairs shaped like cars and princess thrones! Each station has an attached DVD player, with a full selection of movies and cartoons to distract squirmy kids. Services include hair cuts, braiding, manicures, pedicures and the Hindu ceremonial 'Mundan' ceremony (babies are required to shave their head before their first birthdays). They have Mommy-n-Me packages and even host customized birthday parties for children. There is an attached play area with crayons, toys, a mini air hockey table. The staff too, is extremely friendly and gentle with the children.
My niece Vanshika hates getting her hair cut (she wants to have "long golden hair like Tangled" haha –  she can't say Rapunzel) but she'll get it cut at Tears to Cheers. She also loves the bright nail polish colours, pink pedicure water and the ducky hair dryer.
Address: Hudson Manor, 39th Bomanji Petit Road, Off Kemps Corner, Gangar Optician Lane, Near Parsi General Hospital, Breach Candy, Cumballa Hill, Mumbai – 400026