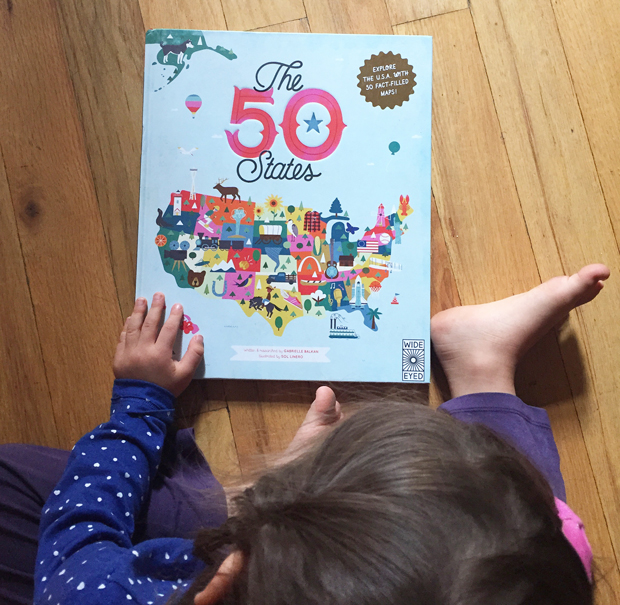 The 50 States by Gabrielle Balkan and with fun and colorful illustrations by Sol Linero is a slam dunk! We were so excited to receive this high quality book from Wide Eyed Editions.
Finally a wonderful book that makes the 50 States an engaging, fun and interesting journey. It's so hard to pack state history, facts and trivia into a book for kids that they will want to pore over, but this one succeeds in a big way.

The illustration is reminiscent of children's books from the 1950's, which gives the whole book a feeling of nostalgia.
From the very first glance at the Contents, where they creatively illustrate the map of the US, the kids are hooked. Each state page has a welcome section, a "Moments to Remember" as the history part, and "Key Facts". Then they pack the rest of the pages with trivia and info on architecture, art, and famous or important people who came from that state.
And at the back, they list all the presidents, with quirky drawings of them so they don't look so dry and stuffy! And there's even a page with all the flags.
A definite "must have" book for your kid's library. You can pick this up right here!