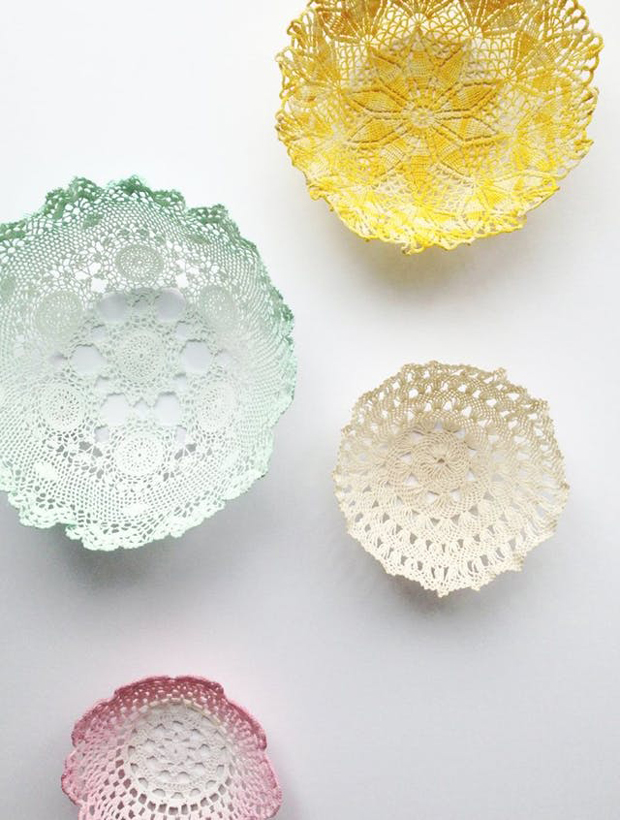 Just found the Coolest Lace Doily Bowls. I've always liked lace doilies and wonder what else one can do with them apart from having them gather dust under knick knacks in grandma's house!
So, here is a very easy craft to turn those doilies into functional pieces of art.
You just need these items:
– Doilies
– White glue or fabric hardener
– Water
– Food coloring or fabric dye (optional)
– Table salt
– Plastic wrap
Tools
– Bowls for food coloring and glue mixture
– Glass or plastic bowls in different sizes and shapes – for shaping the doilies
If you want to make these, go to Apartment Therapy to see exactly how!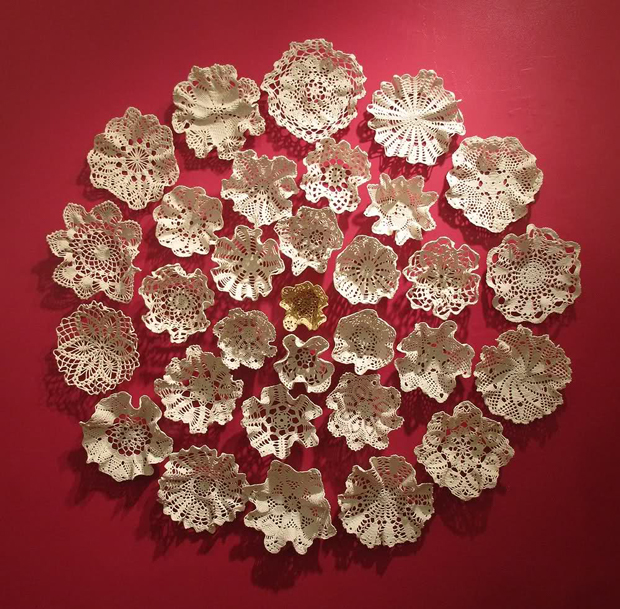 And you can also treat doilies in liquid porcelain and harden them in a kiln. I just saw this on Craft Forum and this women were part of exhibition in New York city gallery.