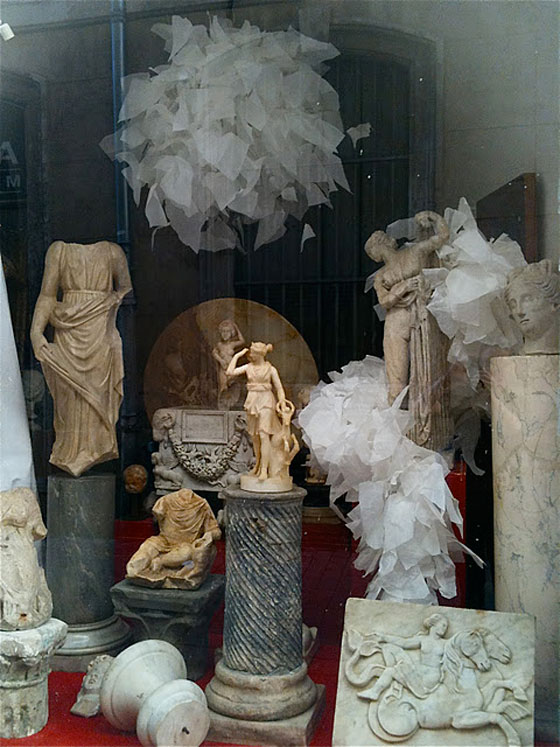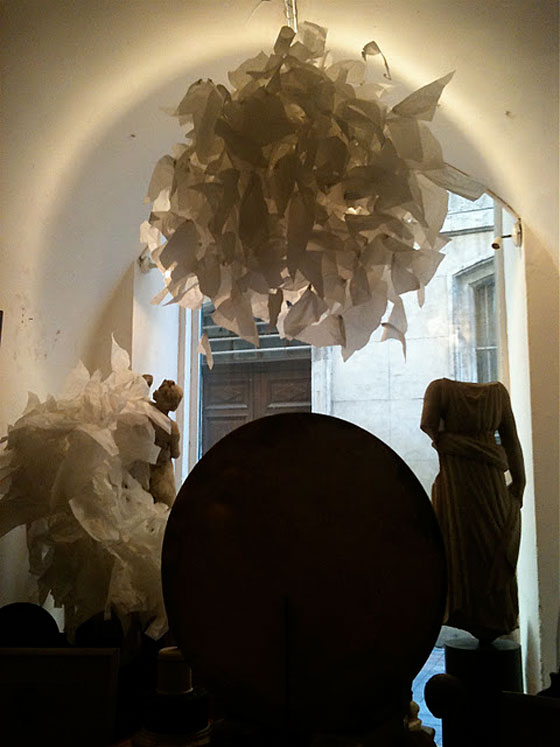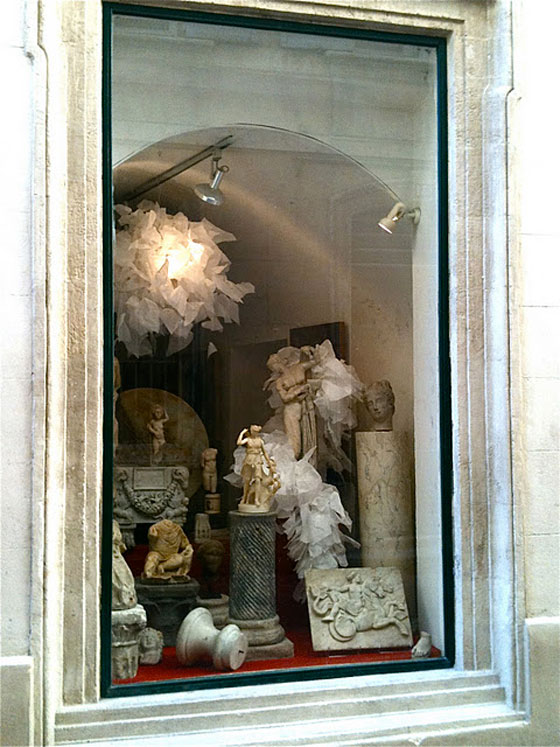 Paper Chandeliers at Galerie Ginac-32 rue de l'aspic Nimes sud France

I am so taken with the whimsical and ethereal art of this French artist, Sophie Cuvelier.  I just want to swathe my whole apartment in her delights for the holiday season – I would probably just leave them up forever (I still have a birthday installation up in our place dating from April). Not only does she make Fabulous Garlands but is also a full-blown installation artist mixing paper with other media. And she hand-dyes her mountains of paper herself in her kitchen in Nimes in the South of France. Wild, right? The 3 meter garlands below are perfect for kid's rooms and parties and are available here at Selvedge Drygoods, another interesting find. (It's an online textile magazine, shop and there's even a wonderful craft section).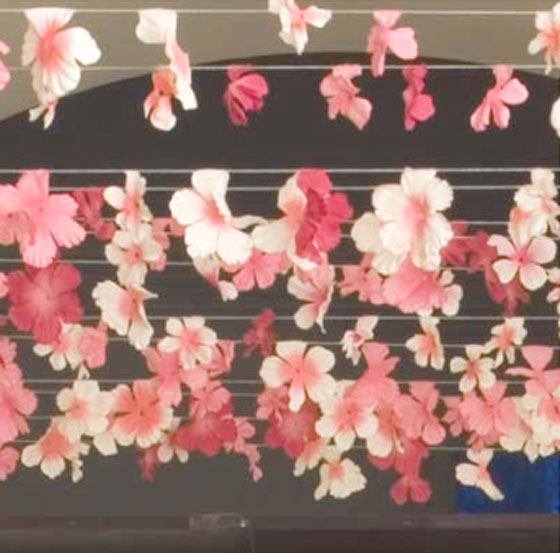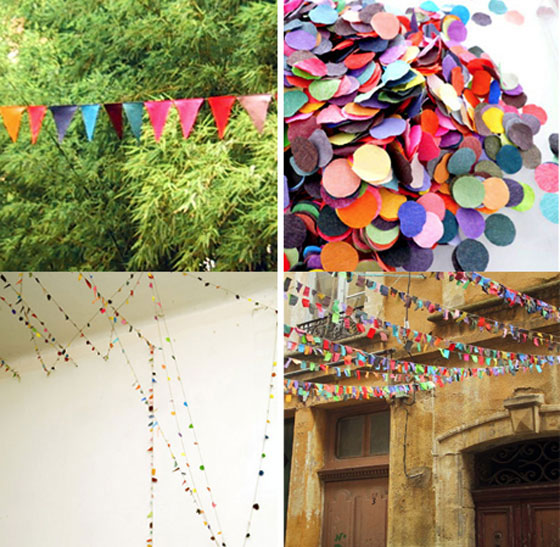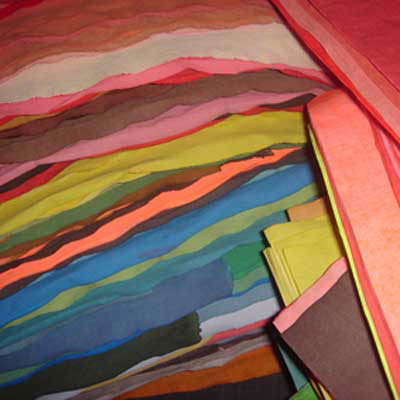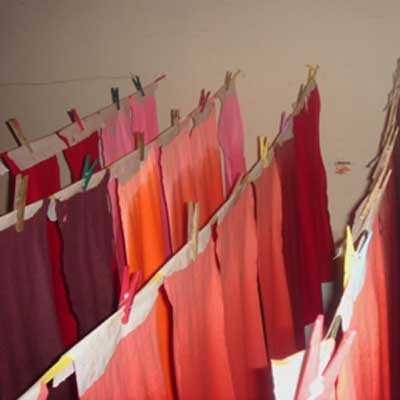 Dyed paper hung up to dry.