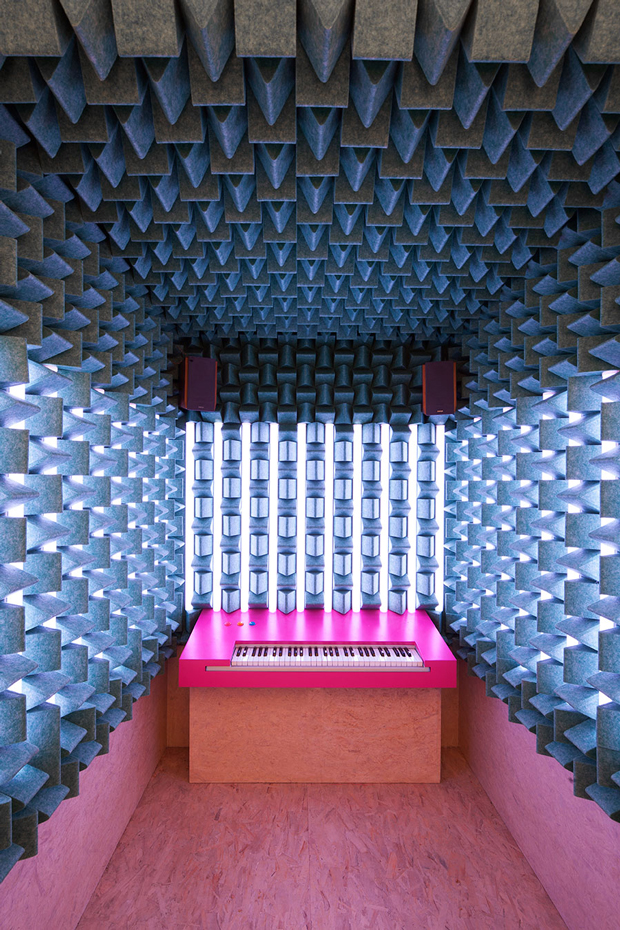 With China's first design museum still in the works, a very cool institution dedicated to encouraging children's interest in glass has opened its doors in shanghai. The 'kids museum of glass' is located in a converted warehouse, containing exhibition areas, a DIY workshop, two cafés, a gift shop and a party space. Designed by Tilman Thürmer, founder and CEO of coordination asia, the 2,000 square meter volume is marked by kaleidoscopic patterns, natural materials and contrasting blackened glass surfaces.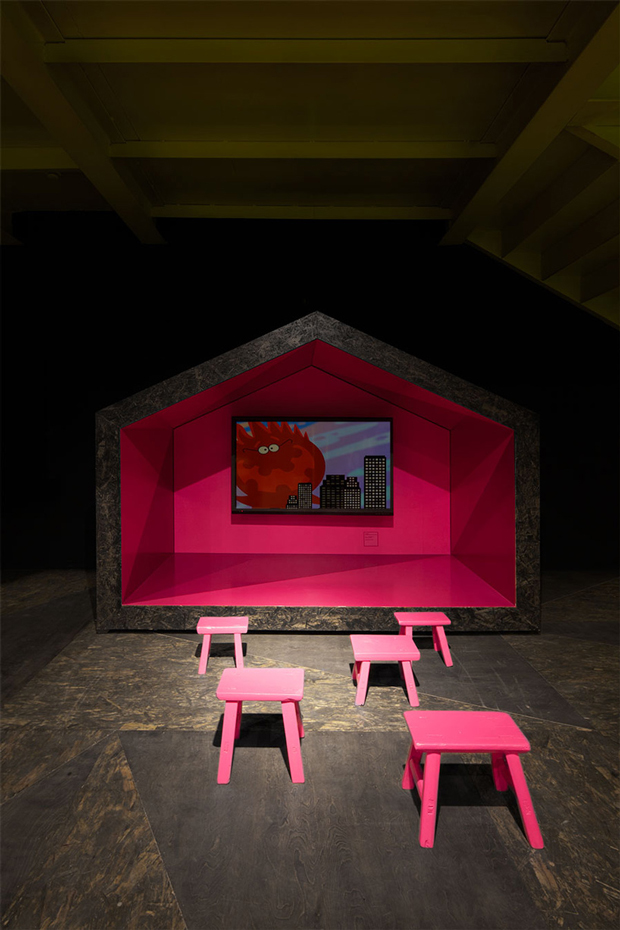 Everything is designed to be touched and interacted with. Simple actions and gestures allow children to learn how lightning can create glass, how a glass prism works or what smart glass is. Performances, films and glass demonstrations entertain them in the Fire Theater and Up-Cycling Theater.The museum is designed to teach kids the basics of glass in a playful and fun way. The museum mascots, Bobo and Lili, guide children in their glassy hometown through various features, including The Beach, The Circus and The Factory.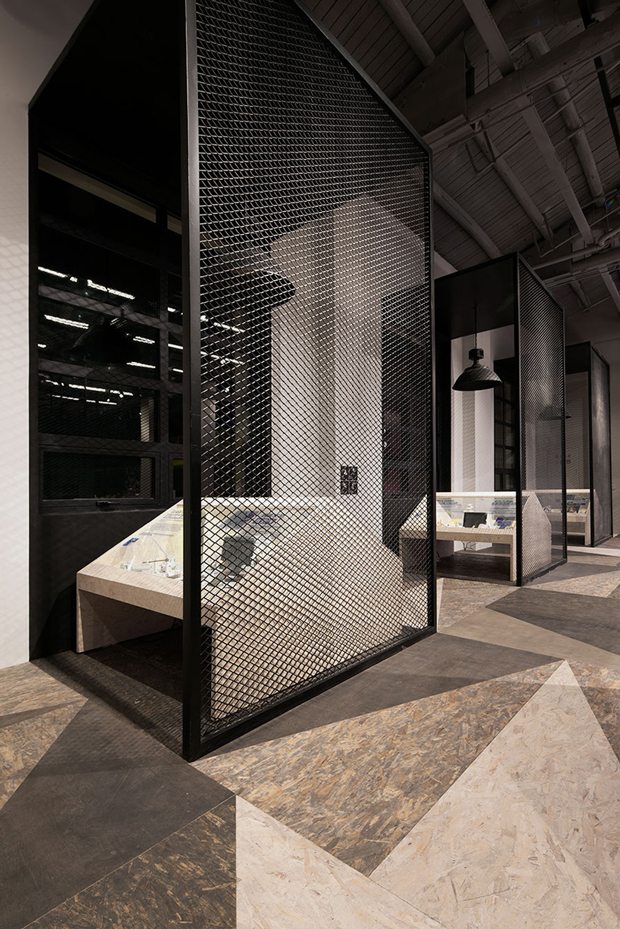 Cool and edgy,  the Kids' Museum has none of the typical cute and cuddly kiddie features found in spaces dedicated to children. Instead, the target audience, kids aged 4-10, enter an environment of glass, particle board and metal realized in a color scheme of black and white sparsely livened up with lemon yellow, saturated pink and cool blue.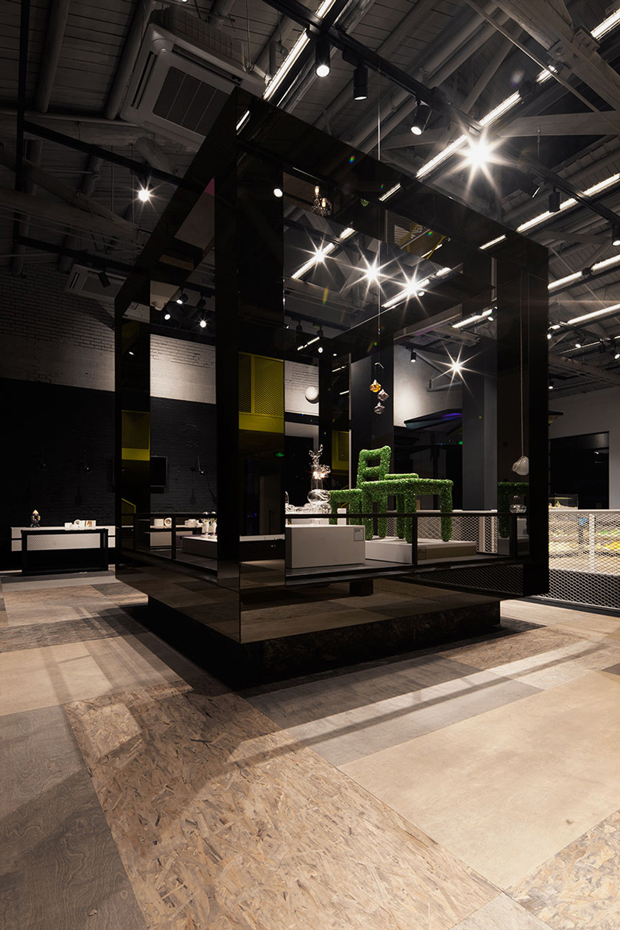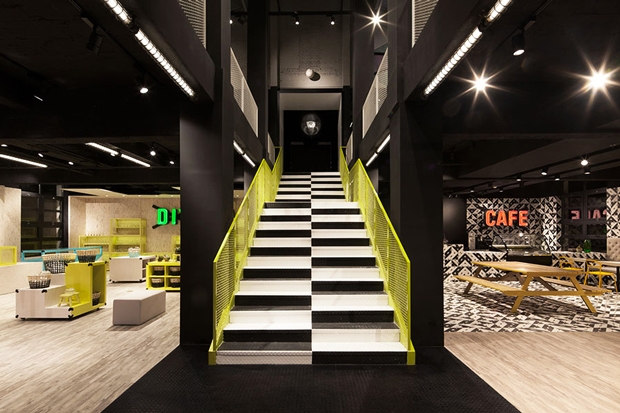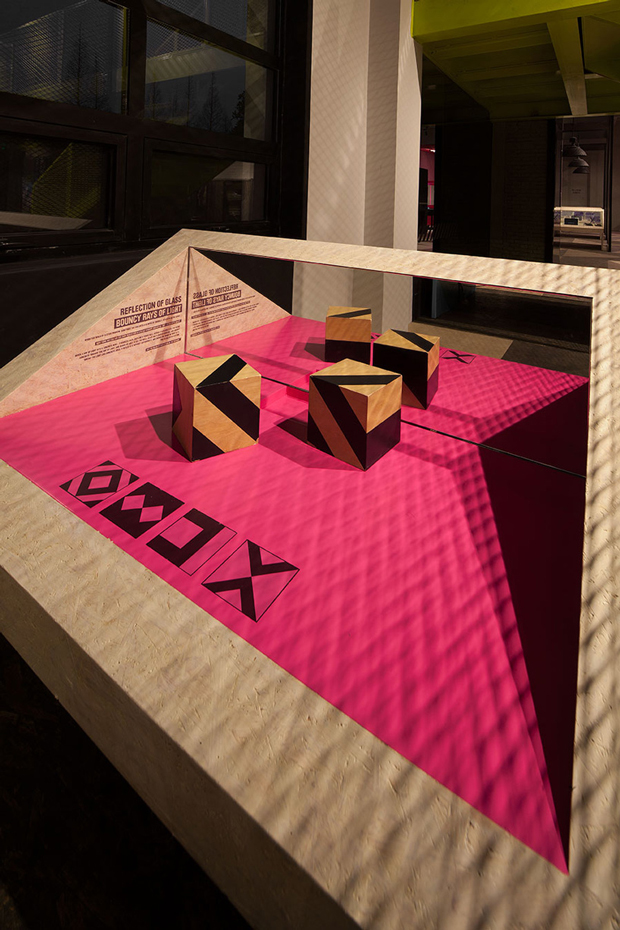 The exhibition consists of different units that invite children to explore the topic of glass independently.throughout the scheme, easy to use multi-media installations are interspersed with areas for relaxation and contemplation.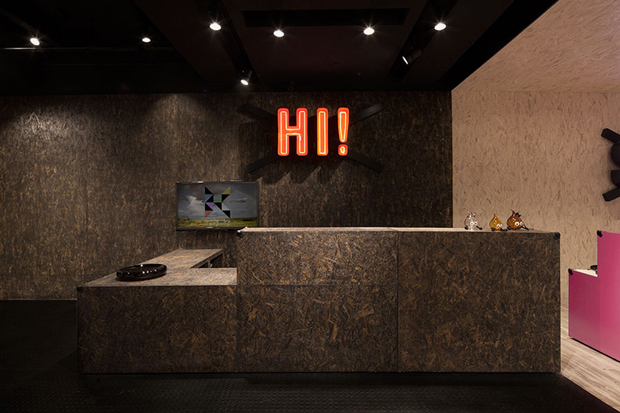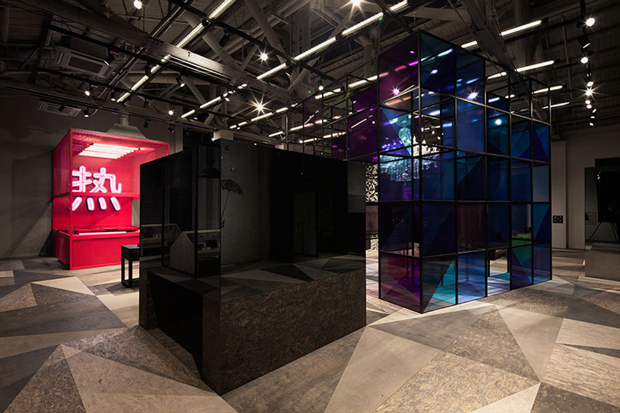 The 'magic cube'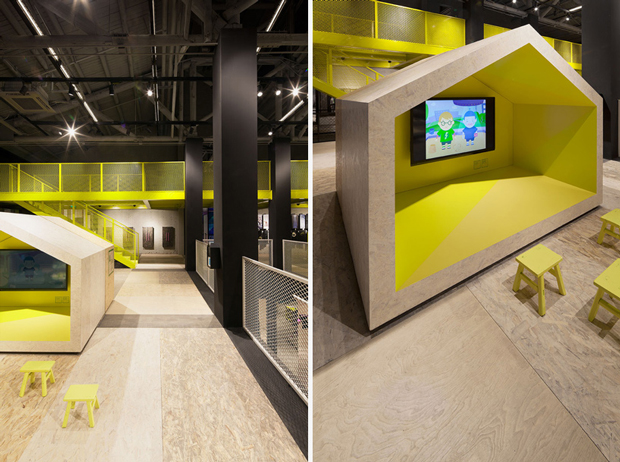 the upcycling theater