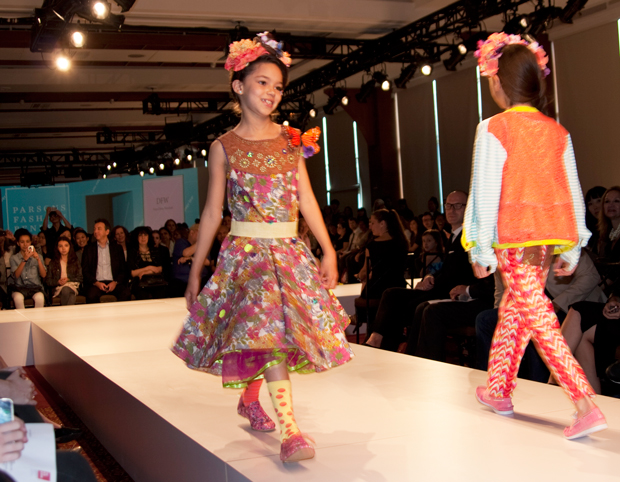 Parsons the New School for Design is known for producing amazing, young designers – and this year was no exception! The recent graduation show boasted many creative and innovative designs. ALL of the designers of Childrenswear and Womenswear and Menswear were  exceptional. But I am just covering the Kids' Designers in this post!
I was so excited to have the opportunity to see the show live – and even more excited when the childrenswear opened up the show. The models were absolutely adorable, flaunting the wonderful designs with joy and sass. The amount of work and creativity is phenomenal; see for yourself in the photos below!  And the graduating students couldn't have done all this without the expertise and guidance on the part of their Assistant Professors, Francesca Sammaritano, Susanna Moyer and the other wonderful faculty at Parsons. You can tell how much these dedicated teachers care about their students and the work.
We can't wait to see what these designers will bring to the childrenswear world in the next few years. Congratulations to all of you!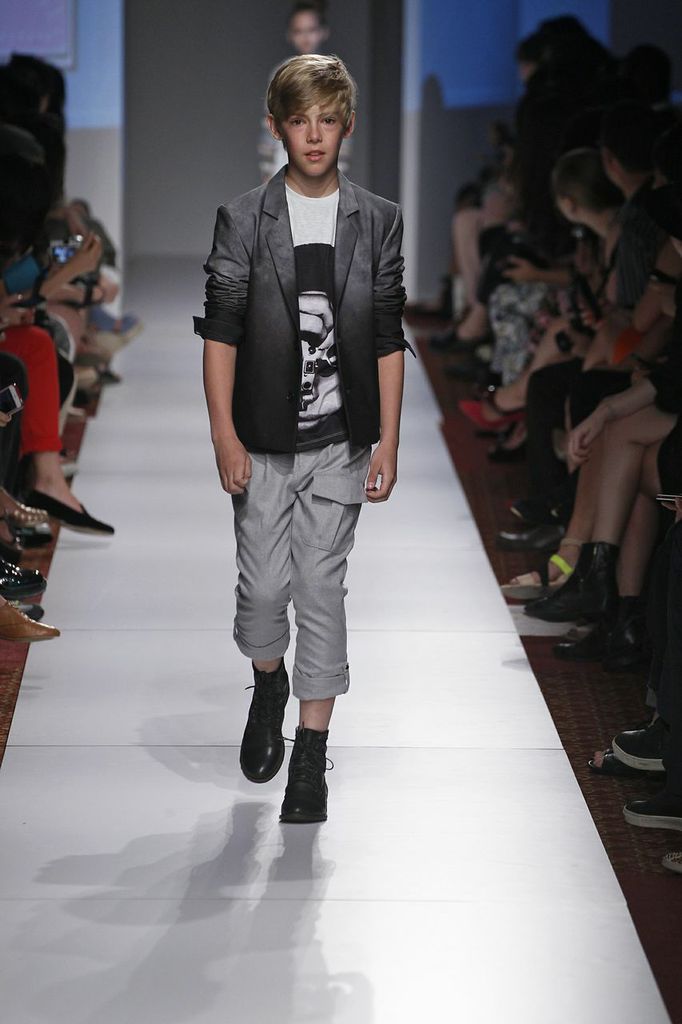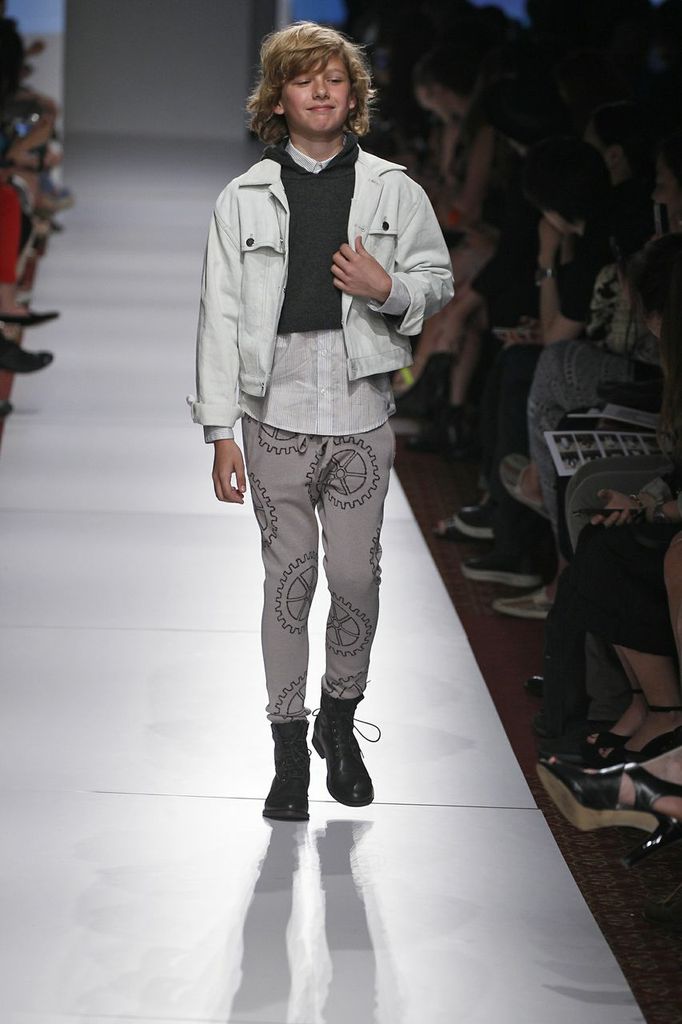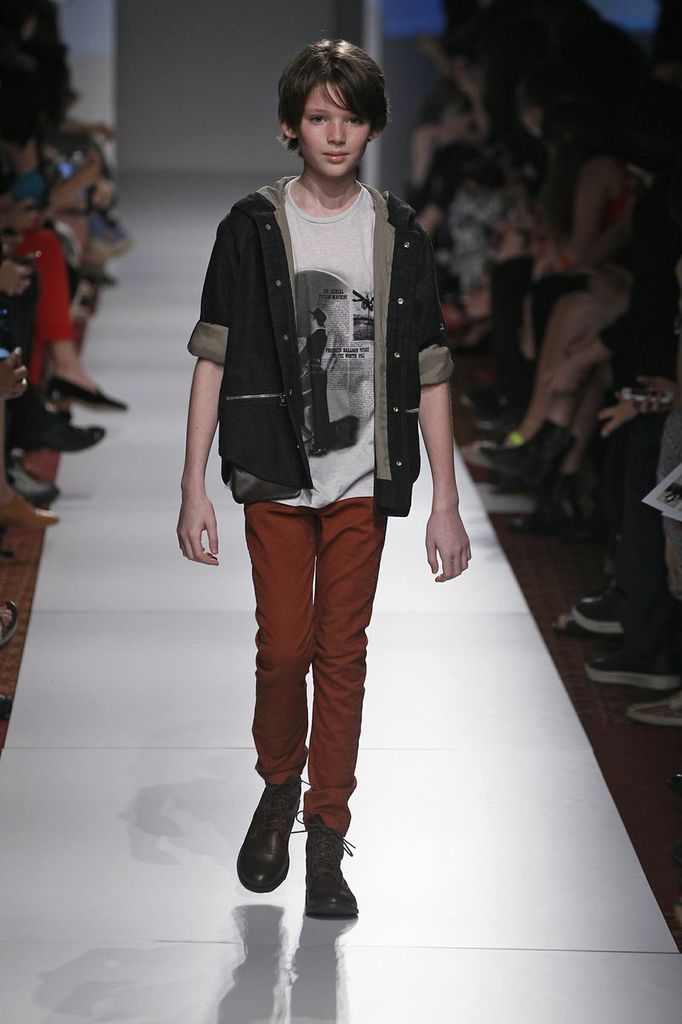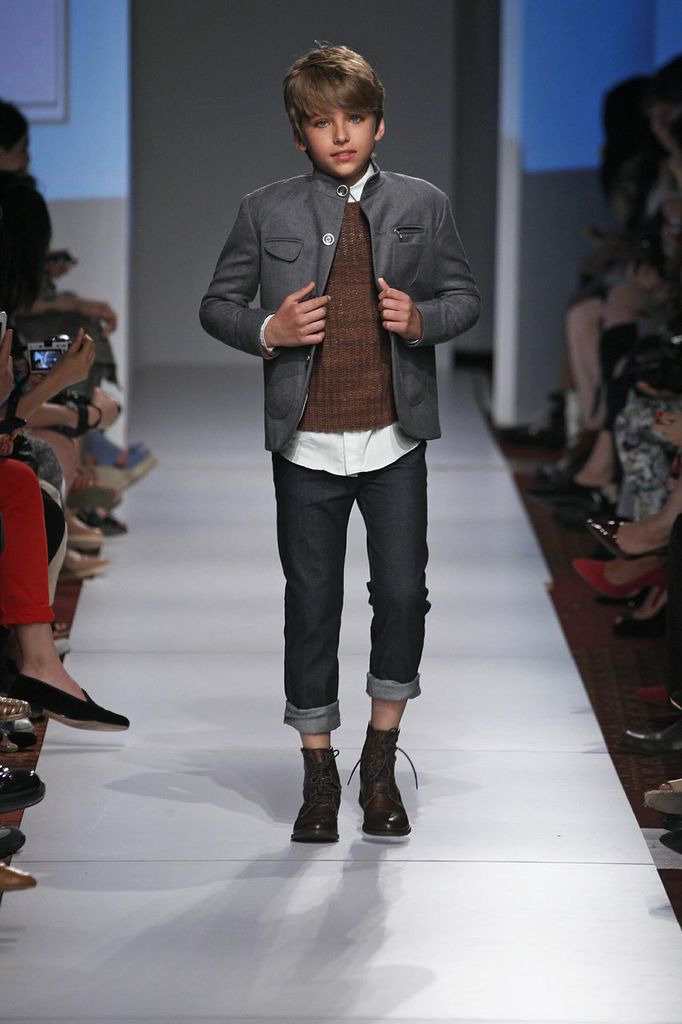 We start with the Childrenswear Designer of the Year, Diana Flavio Woodside! Congratulations! – Here are her Cool, Urban boys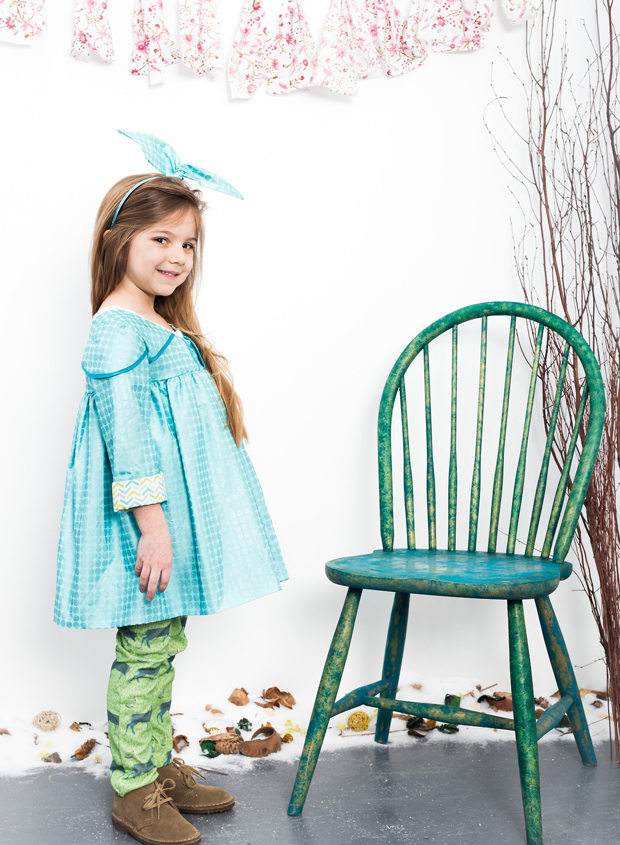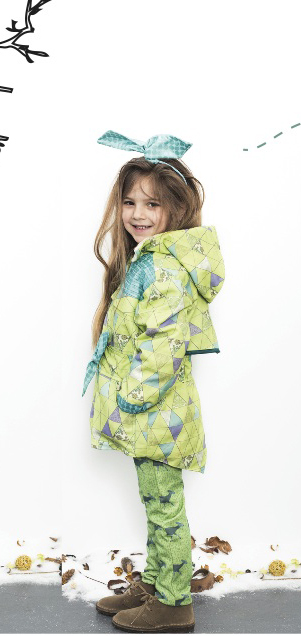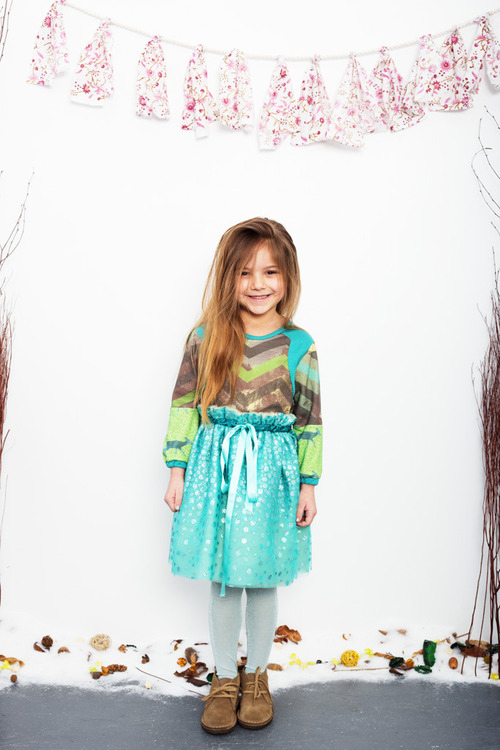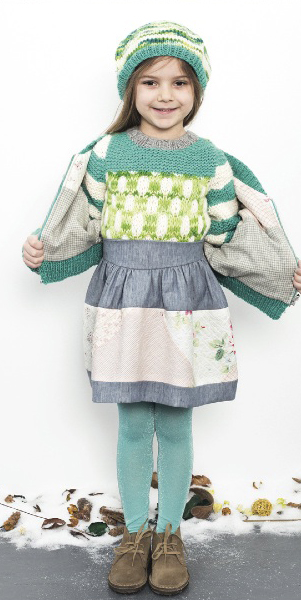 Fabulous and joyful color palette with beading and mix of texures  – Talia Handler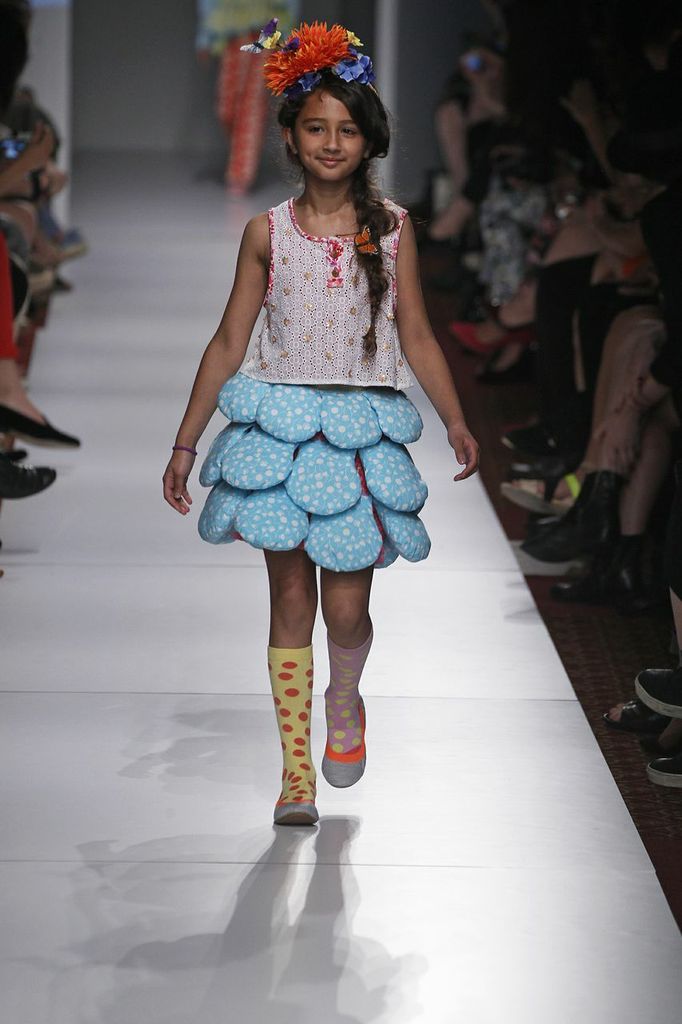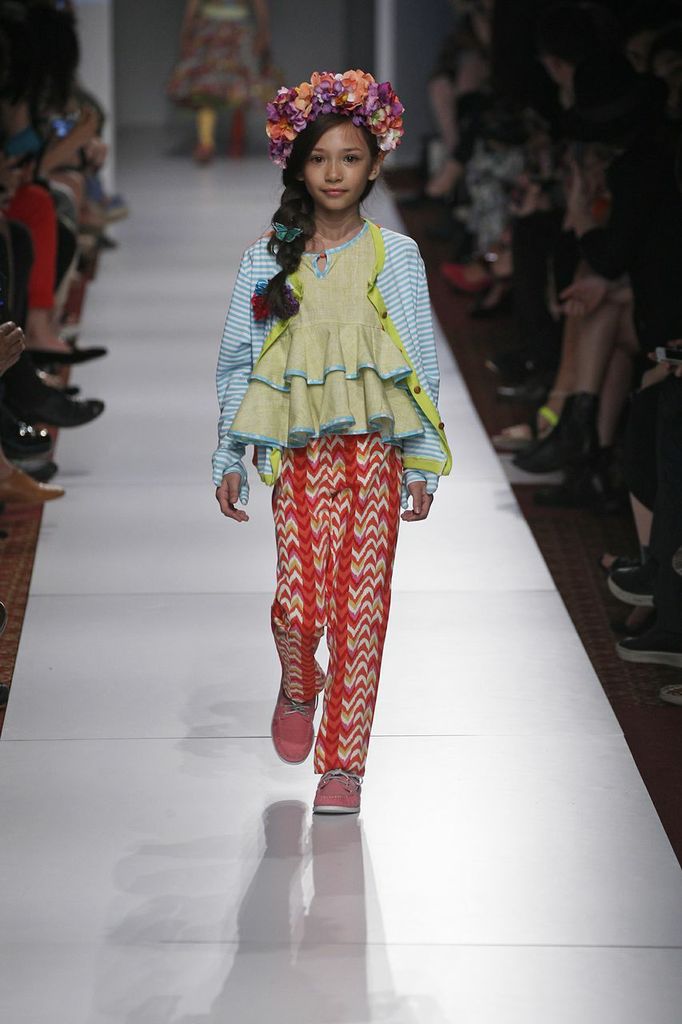 Quirky designs and masterly mix of colors and prints – Julia Passafiume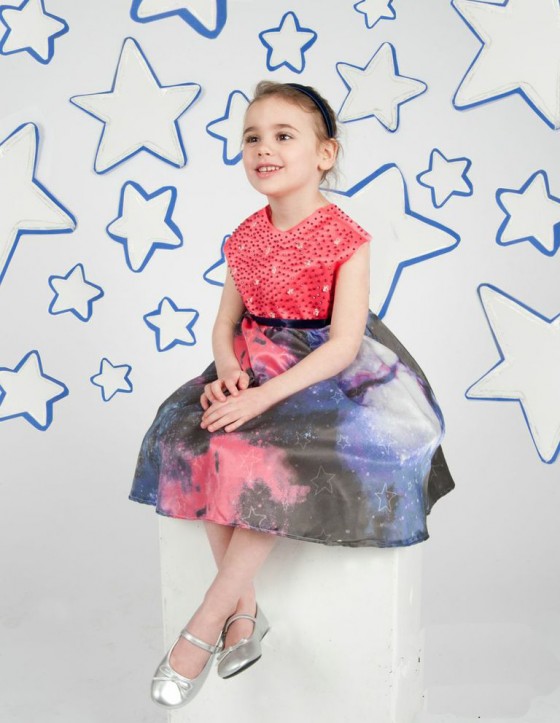 Lovely beadwork – Nicole Monfils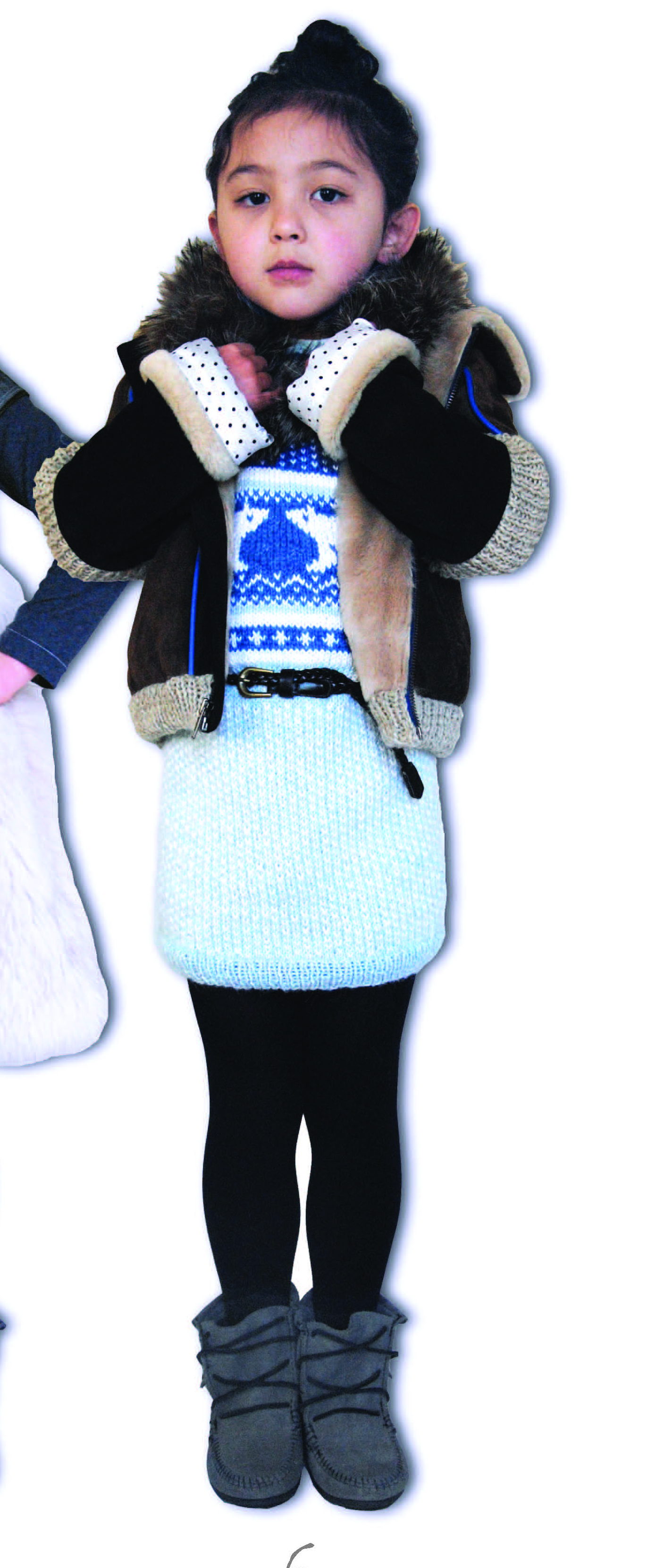 Comfy, fall looks and stunning blue velvet – Paige Fleming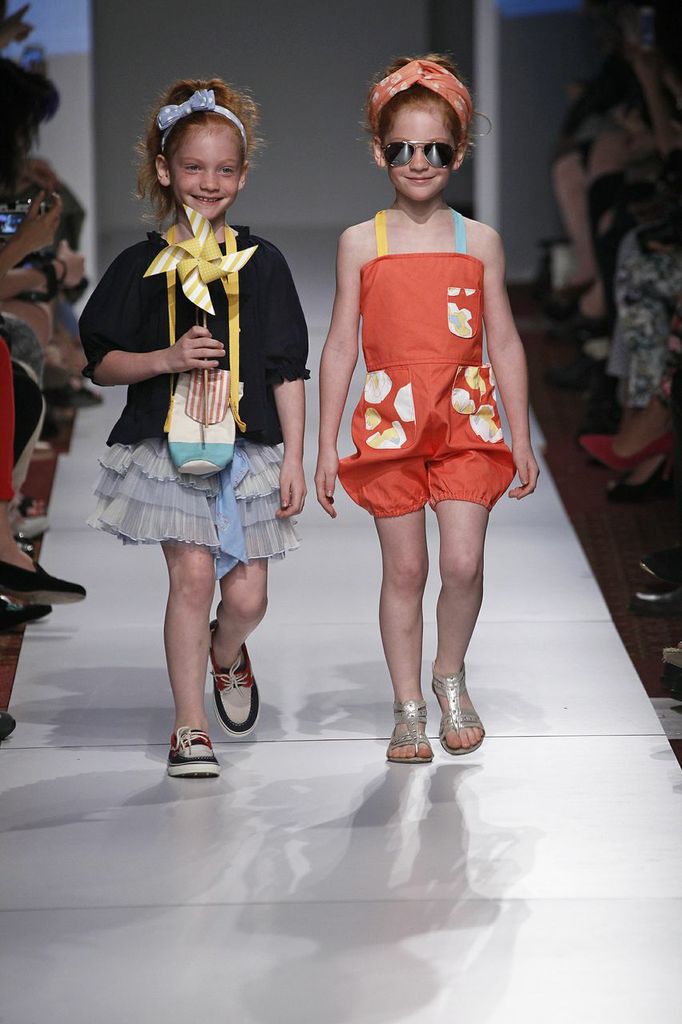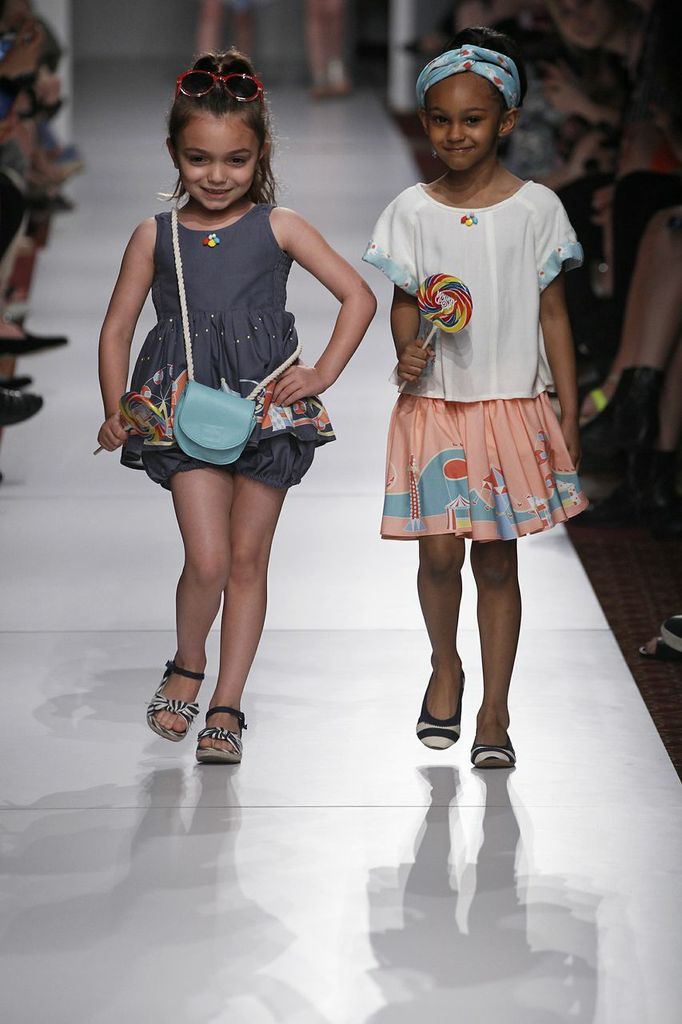 Sweet summer looks with fun accessories – Priscilla Choi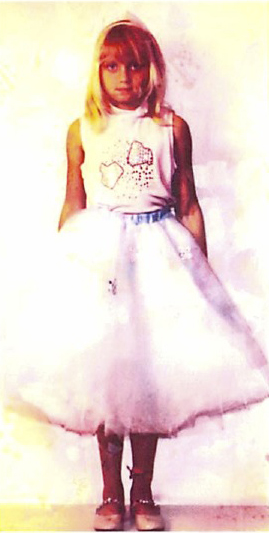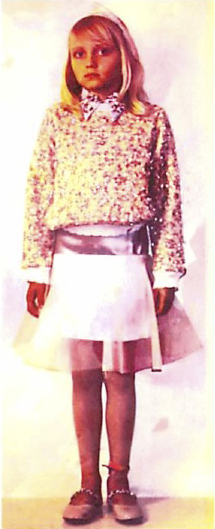 Darling, girly looks – Jonathon Lovine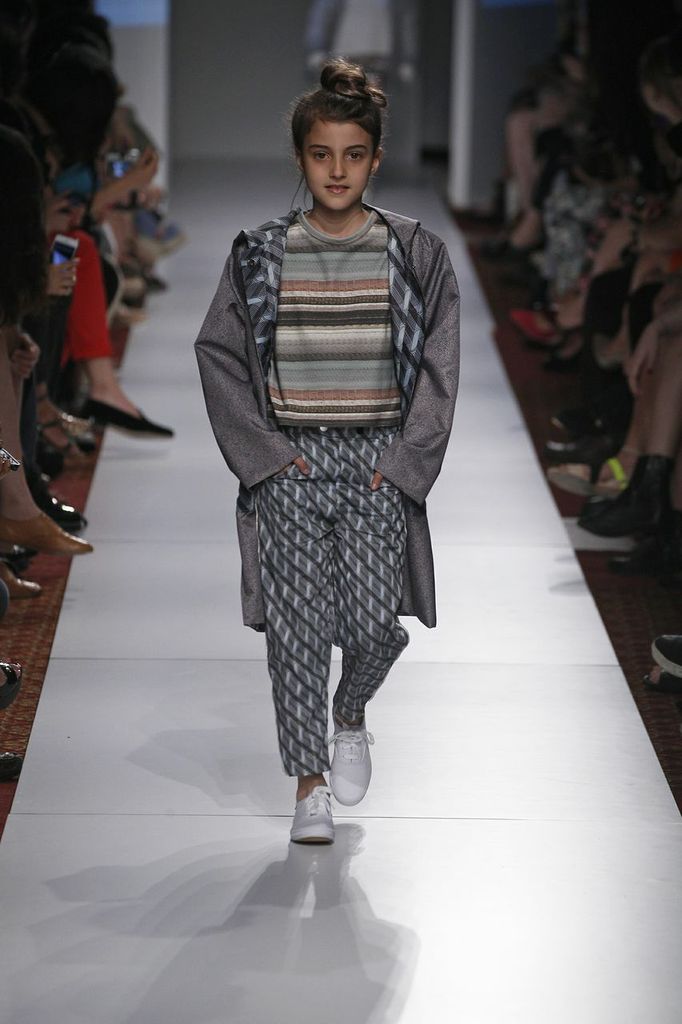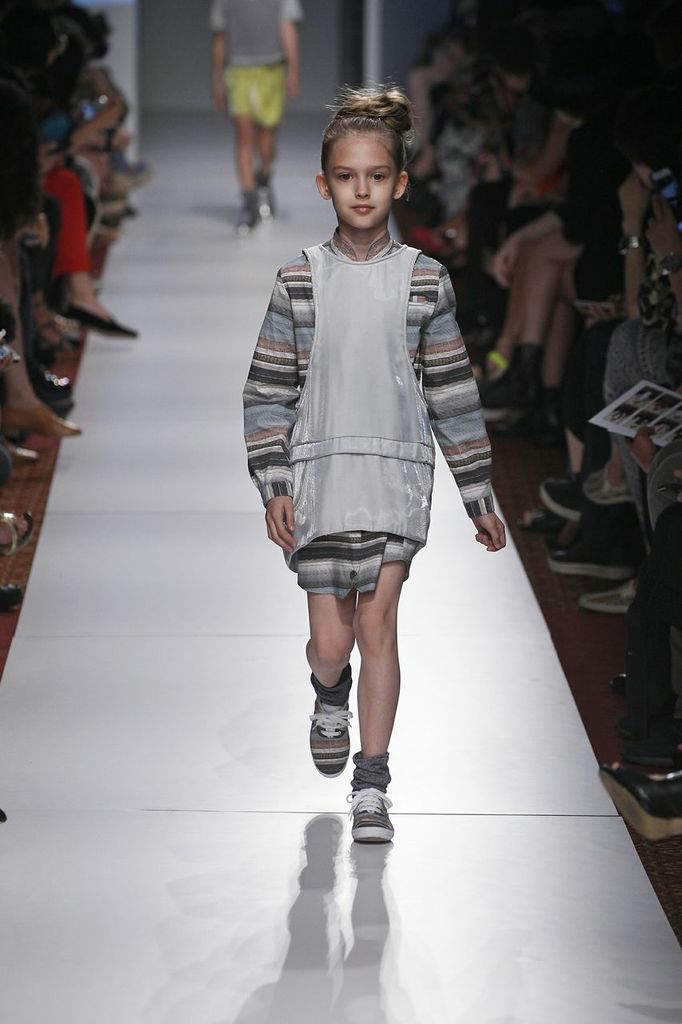 Cool, hip girls strut down the runway – Evelyn Tao


Classic boys with a twist – Ariana Breall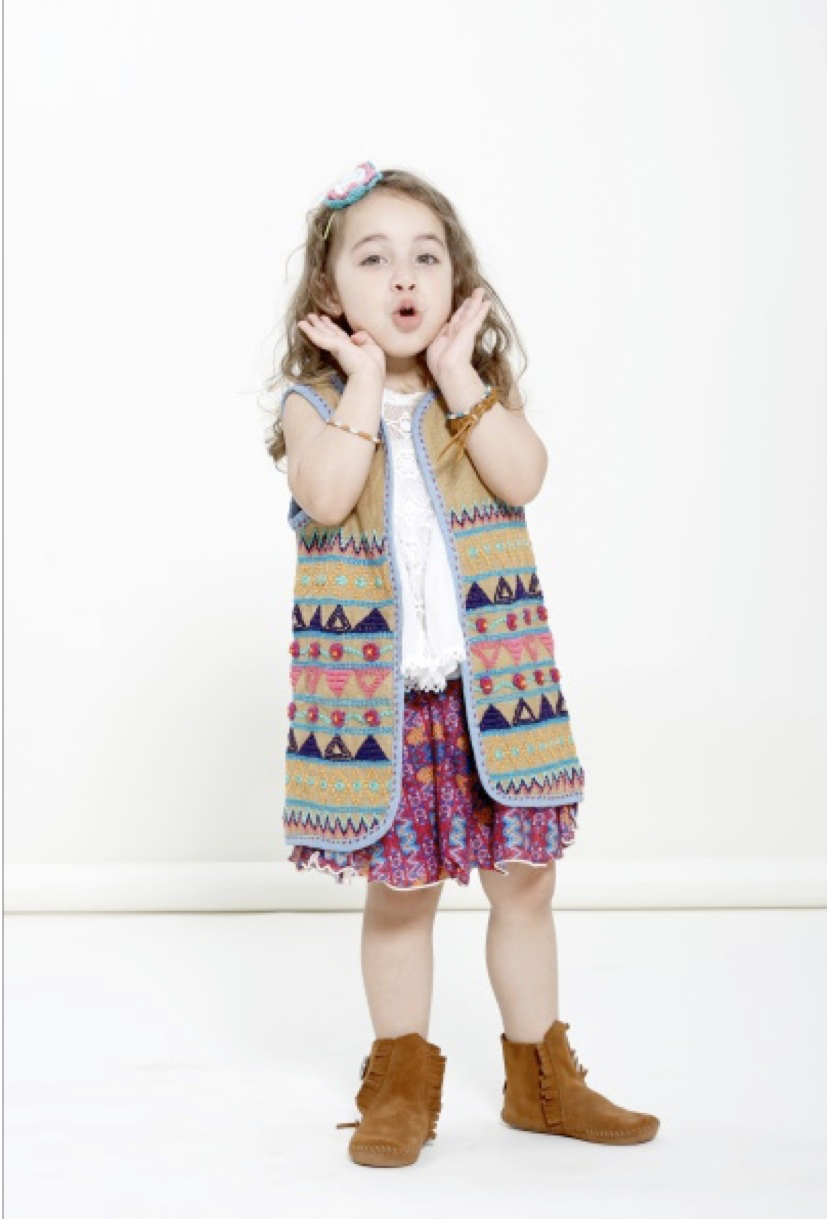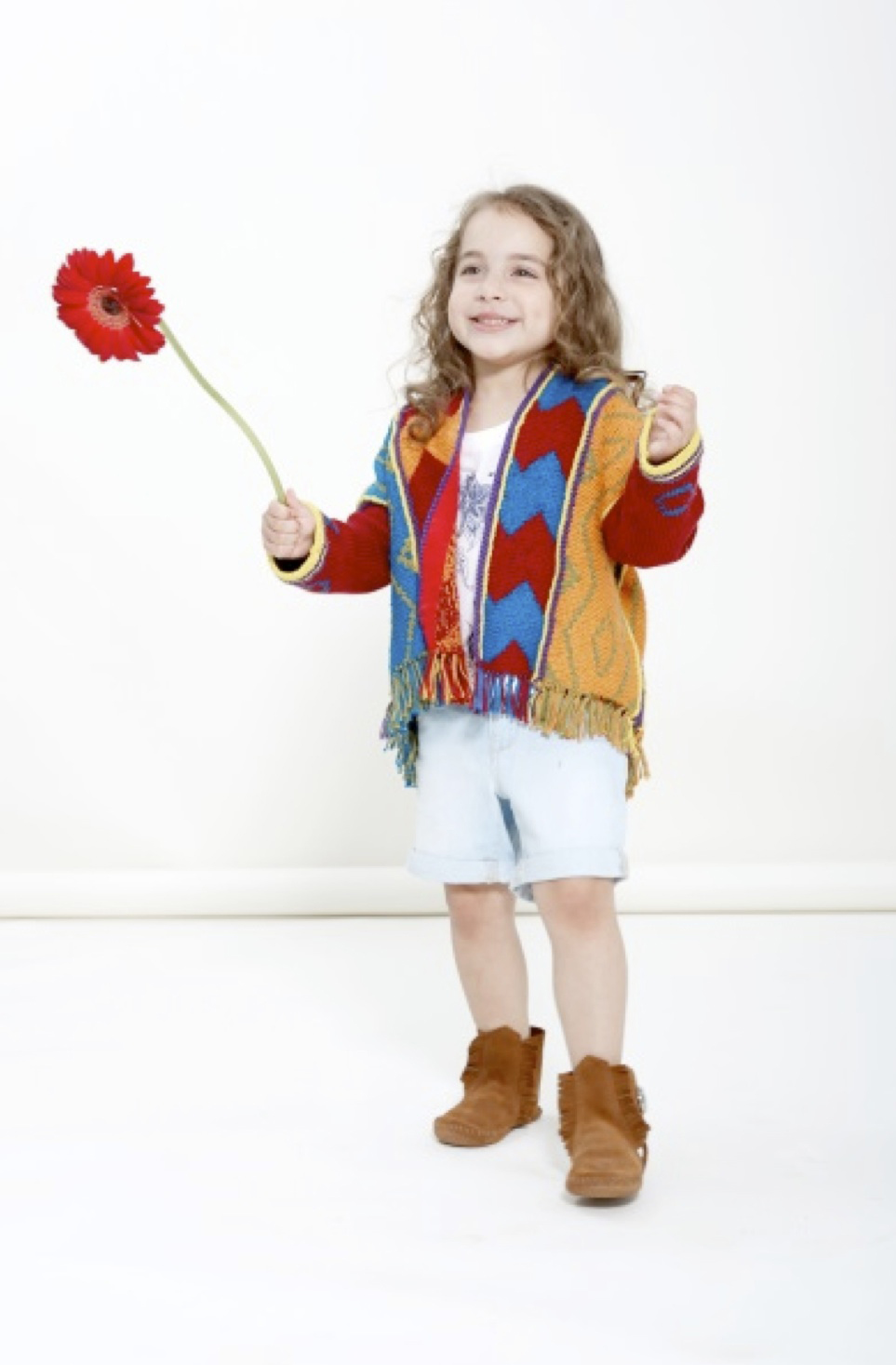 Boho-influence – Aracely Santamaria
Runway Photo Credit: Dan Lecca
Top photo: Jeanne Omlor