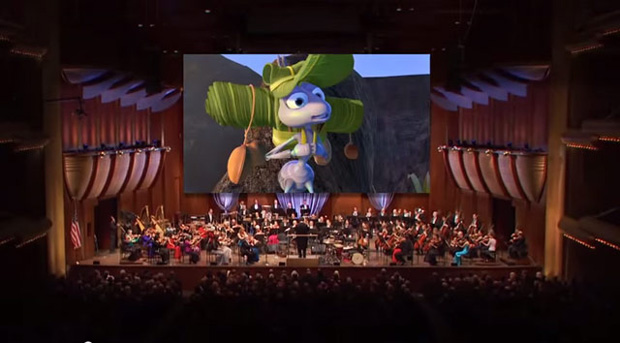 Pixar in ConcertPhotograph: ©Disney/Pixar
Okay, now for some serious listening and something you don't want to miss out if you are lucky enough to live in ol' New York City!
Yes, Lincoln Center has a big treat in store for you and the your little film buff kiddos. You can listen to the New York Philharmonic perform the scores from many of Pixar's movies, including the Toy Story trilogy, Finding Nemo, Wall·E, A Bug's Life, Ratatouille, UP, Finding Nemo, Brave, and Monsters, Inc. in Pixar in Concert. Clips from each film will be shown simultaneously, so you and your family can view the action while listening to the familiar tunes being played all around you.

The performances, aimed at children ages 5 and up, will take place on Thursday, May 1 at 7:30pm; Friday, May 2 at 8pm and Saturday, May 3 at 8pm. Ticket prices start at $40. You can purchase them ahead of time via the New York Philharmonic's website.
John Lasseter, chief creative officer at Pixar and Walt Disney Animation Studios, said, "Music, to me, is one of the most important things to give a movie emotion. Lighting, color, and music are all things I use as a storyteller." Like the cheese and strawberry scene from Ratatouille—or most any scene from Wall·E: see below!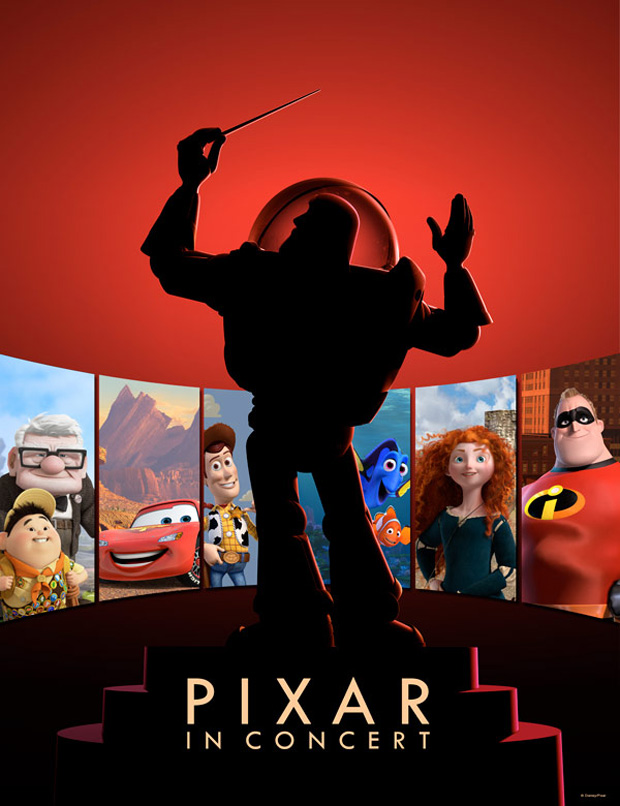 And here's a little taste of what the experience will be like:
Other clips from Pixar films to get you in the mood: