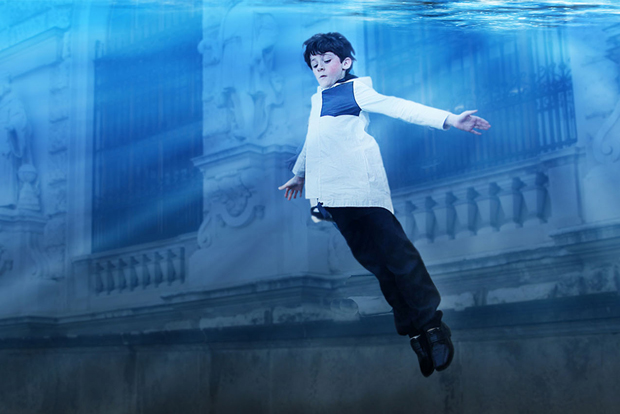 This underwater fashion shoot from the The Small Gatsby for spring 2016 with this amazing effect and photography by Wanda Kujacz is truly out of this world. 
Shot in Vienna (where I spent some months many moons ago), this watery realm is inhabited Raphael, a ballet student of the Vienna State Opera ballet company together with dance students of Showtime Vienna Sterre.

The dancers jumped from walls and statues, up stairs and over wells in the heart of Vienna at the State Opera, the Albertina museum, and the Hofburg, Vienna's city castle.
This collection from The Small Gatsby, which is a family luxury brand, collection features delicate fabrics and wispy textures such as crepe silk, soft white batiste, nappa leather and flowing jerseys.
See more of this ethereal beauty on The Small Gatsby website.