I got a real kick out of these Awesome LEGO Cat Sculptures. Not only are these great for cat lovers but also for people who can't have pets in their apartment building. And also of course, for kids who want a cat, but for whatever reason, can't have one. Obviously, these won't be cuddly because they are well…plastic, but on the other hand, there will be no litter box, no cat hair all over the house and no cans of cat food!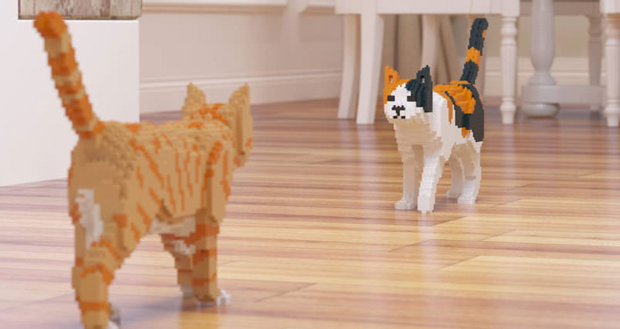 These LEGO-inspired figurines that look like cats,  come from Hong Kong-based company JEKCA.  The pixelated sculptures are the same size as the average cat, measuring 1.6-feet high and come in different breeds and poses.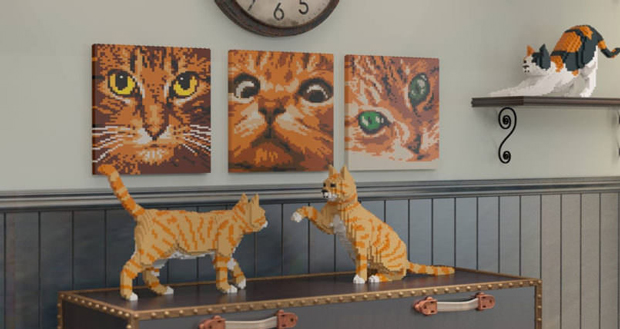 The toy kittens come in a kit that you put together, not unlike IKEA furniture! And then the kids or you can position them as a single sculpture or have kitty theatre productions and such. We are fans!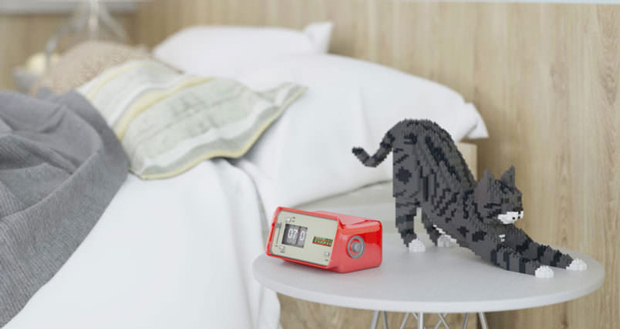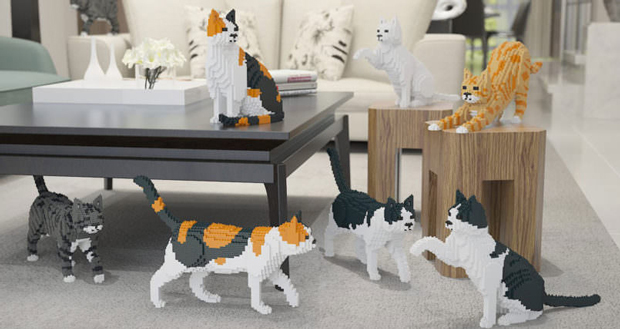 And if kitties aren't your thing – yes, they have dogs too and believe it or not, parrots and fast food!
The cats sell for about $80US. Check out their whole collection right here at JEKCA.