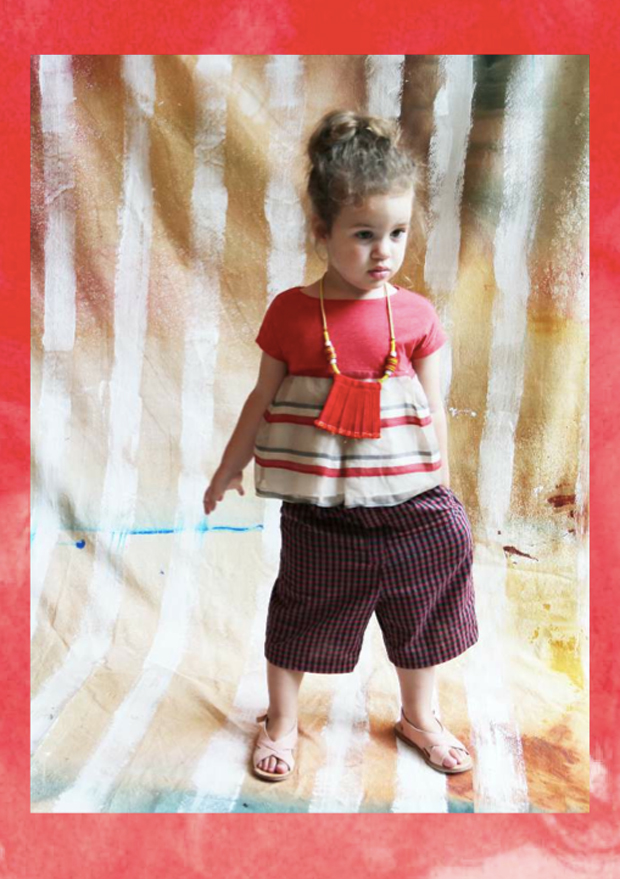 Tia Cibani Kids is kicking off with their first collection for Spring-Summer 2016. I met Tia a few years ago and had a beautiful afternoon tea at her lovely Chelsea space when she had the uber cool and creative label, Kicokids which I was frankly, very sad to see go. The girls absolutely loved their KicoKids creations. And I have yet to see something so freely expressive since in Kidswear.
Well, the great news is that she is sharing her talent around again in the Kidswear space with her new Tia Cibani Kids label. With this first collection, Tia continues the same bold blending of different and unexpected fabrics and textures which magically come together in beautiful ways. And she has the cutest muse, who is also her model… her own sweet, little girl!

She also relaunched herself into womenswear a couple of years ago, and continues to delight us with her stunning boldness on that front. I don't see a site for the kidswear but here are her womenswear collections.