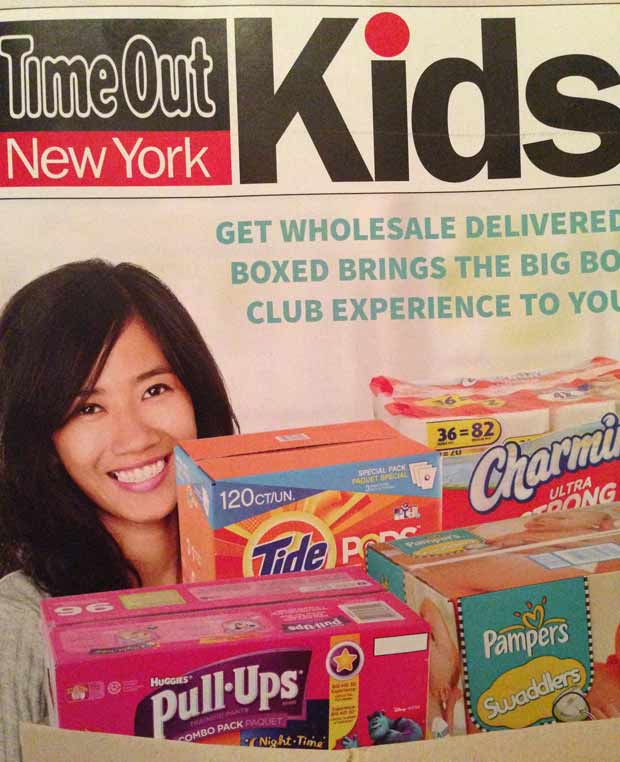 It's about time I plugged our fave resource for things to do in New York with kiddos! This is the latest Back to School issue that we just received. And even though this cover is not their usual cool cover (but a huge ad), we still think that this particular issue just rocks, because ahem, we are in it! See below. Yes, there we are in our clown, witch and Angelina Ballerina getups at last year's Village Halloween Parade.  I was a bit taken aback when I turned the page and saw ourselves staring back at us! This is in a story for things to do this coming Halloween.
Scroll down for other particularly cool things to do in this issue…
Did you know that you can do a sleepover at the American Museum of Natural History sort of like Night at the Museum? I had heard about this a while back but had never seen a photo. We are definitely going to do this.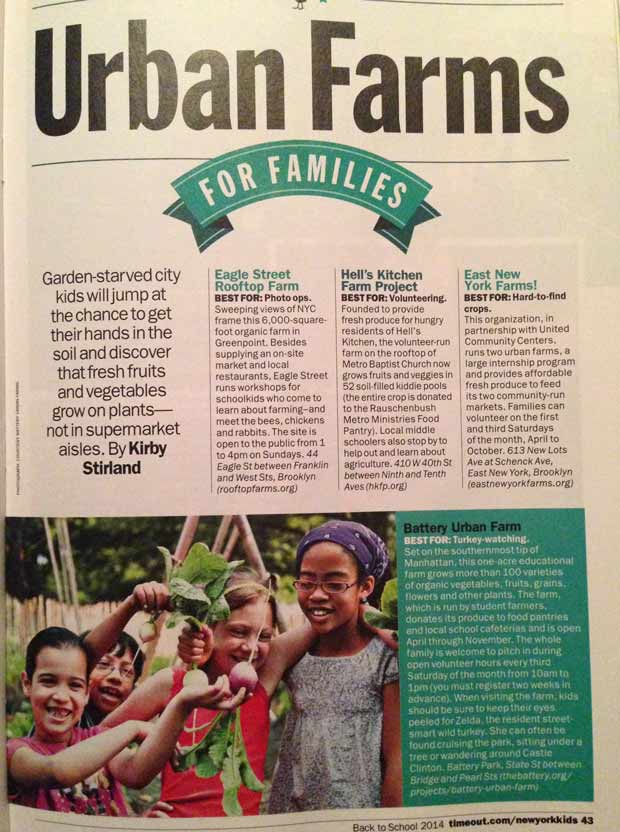 And I just love that there are farms in the city. We do get out to farms in the country but good to not have to go so far.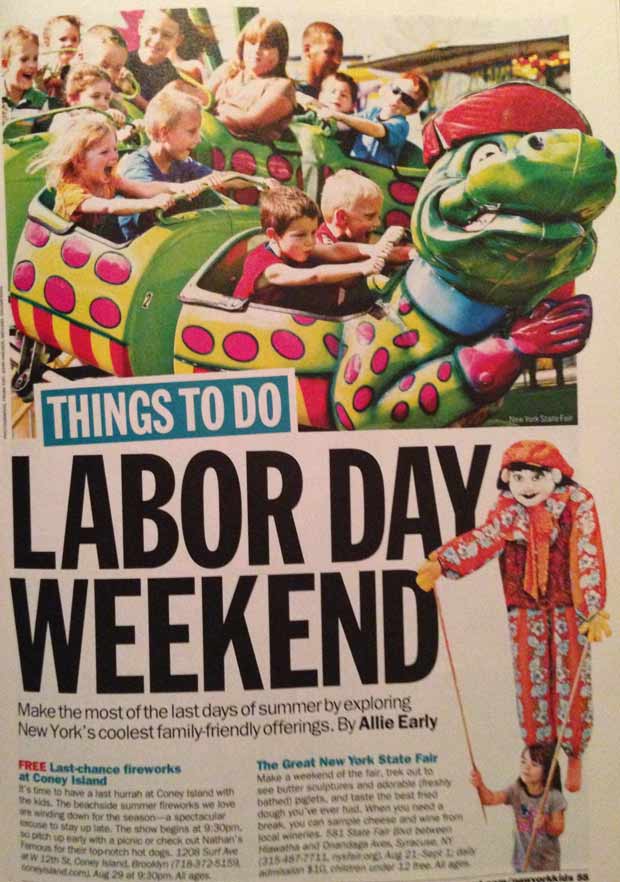 And believe it or not, Labor Day is coming up. More great things to do not only in the city but in New York state.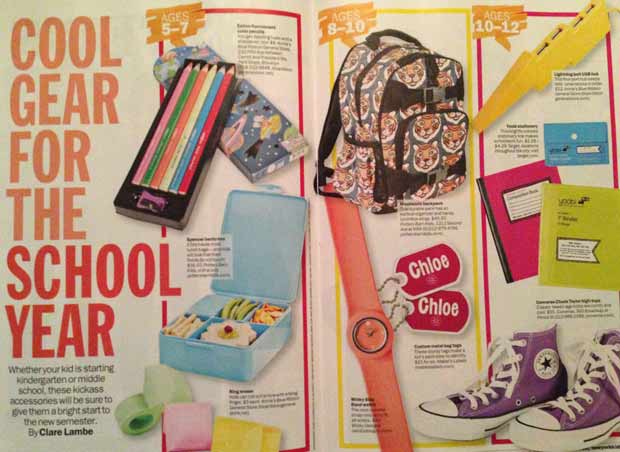 And I don't know about you but I'm definitely not ready for any Back to School sentiments but I guess planning has to start sooner or later. We are still well in summer mode what with our vacationing starting next week!