Top Kids Fashion Brands from Barcelona
February 25th, 2015
What do I bring you this time from Barcelona? Four fantastic kids fashion brands! I'm pretty sure you already know some of them, but some others not. Hope you'll enjoy my selection!
Let's start with the littlest ones: clothing and accessories for new borns and babies by Cranc& Friends, founded by Carolina in 2012. Inspired by nature, sea, technology and using 100% organic cotton and toxic free printings, Cranc & Friends creates lovely beannies, booties, pacifier holders and soft toys for newborns. Sweet and colorful illustrations and minimal design for a warm welcome to newborns.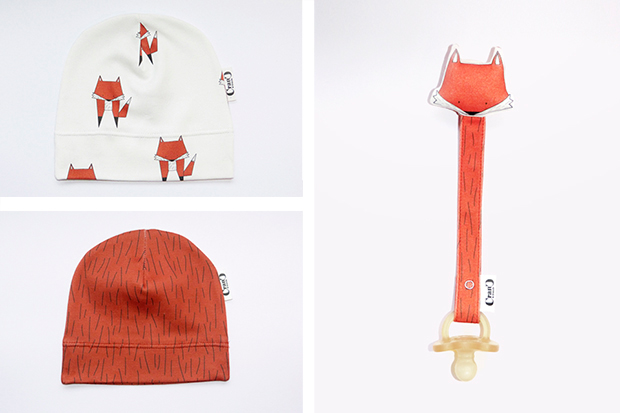 Tinycottons is the next brand we step in. This kids fashion brand founded in Barcelona in 2012 designs comfortable and quirky clothes and accessories for babies and kids to 8 years. Tinnycottons uses Pima cotton in all their garments, a high quality fabric with silky soft touch and great resistance.
Their new SS2015 collection "Camp-pin-pump" is full of summer references (camping items, fruits, nautical ropes, etc.) and soft colors splashed with the vibrant colors of their amazing graphics and patterns.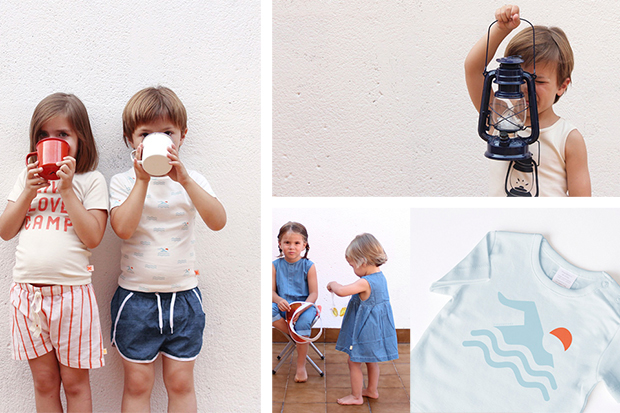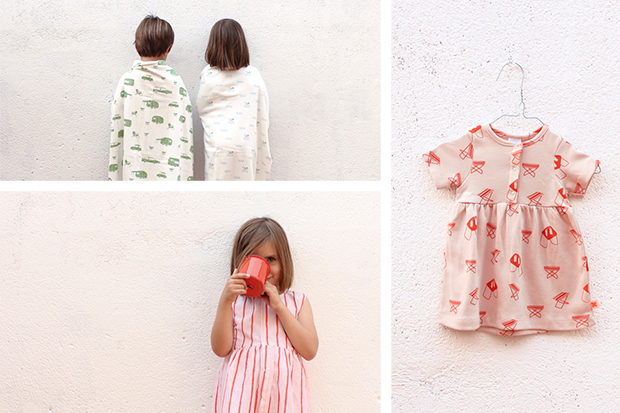 Last year Tinycottons opened their first store in Barcelona. A beautiful store where you can find their clothing but also amazing books, toys and fashion accessiories for kids. Certainly a "must" place to go if you visit the city!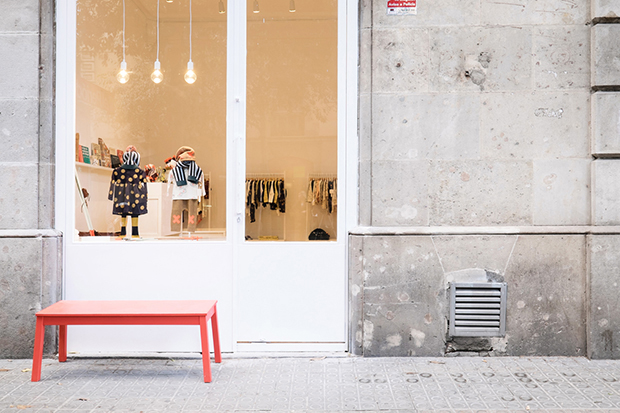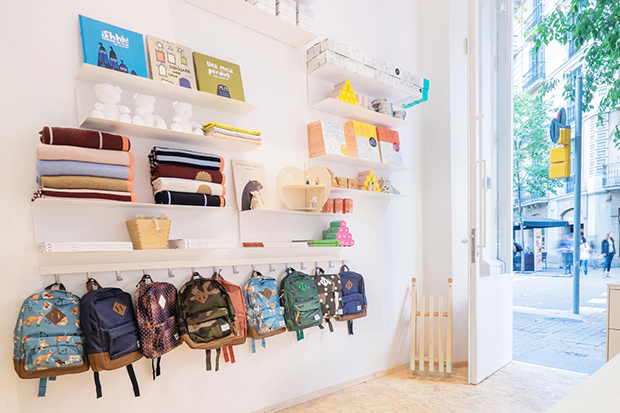 It's time now for one of my favourite kids fashion brand. What can I say about Bobo Choses we do not already know?  Since its foundation in Mataró, Barcelona in 2008, their clothes and accessories for babies, toddlers and kids inspire thousands of children and parents all over the world. Their awesome collections make a significant change in kid's fashion concept: characters, stories, colors, graphics, shapes and fabrics are walking in the thin line of imagination, comfort and a strong sensitivity for the kid's world.
Now Bobo Choses is presenting their new SS15 "Guess who's coming for breakfast…" A funny, colorful and straightforward collection that recalls the world of monster tales. Prints introduce strong and distinct characters that go together with vivid colours.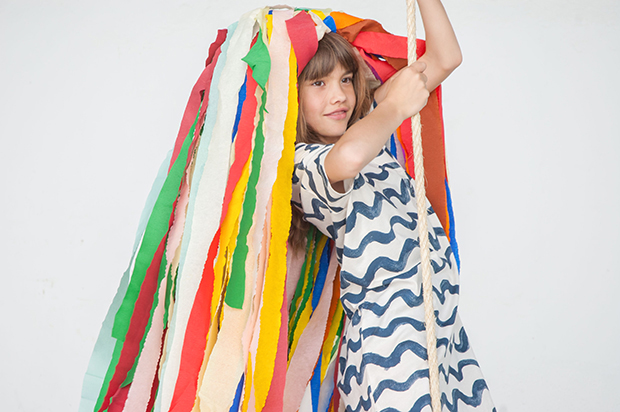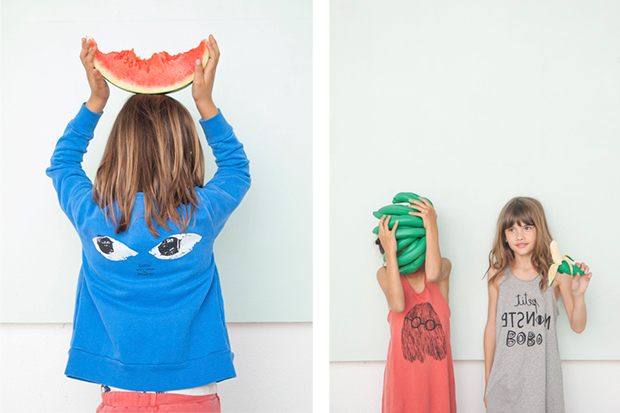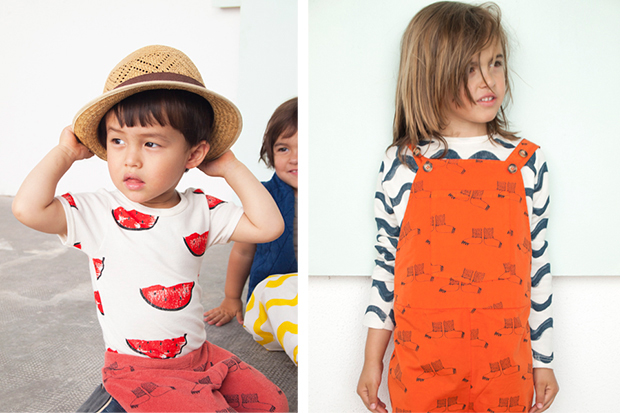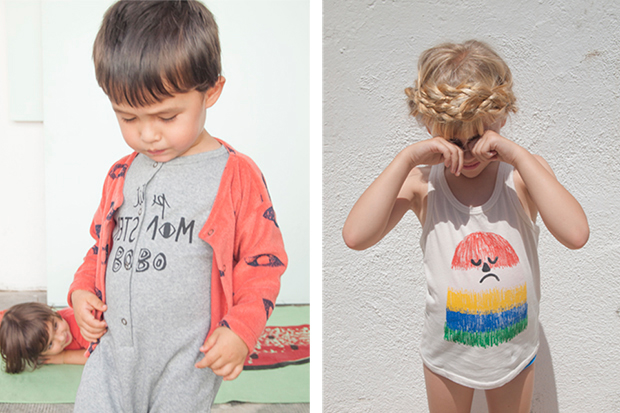 Nice things Mini is the girls clothing line of Nice Things by Paloma S. Clothing for women of all ages that share a special sensitivity, appreciate details and let themselves be seduced by the patterns and colors that make Nice Things so different. You can feel the same spirit in the girl's collections.
For this spring summer, their stylish and soft collection of clothing for girls has three lines:
– Pure and natural: Ispired by Indigo blue, the colour of linen flowers, cotton flowers, pure materials, from their origins until the finished product.
– Frida's colors: Frida Khalo's paintings are this collections' inspiration: vivid colours, strong contrasts, flowers and more flowers, bring to life a magical world where colour is the hero.
– Vintage tennis: The tennis universe inspires this collection: Tennis players, sports and tennis courts.