Tower of London Poppies
November 10th, 2014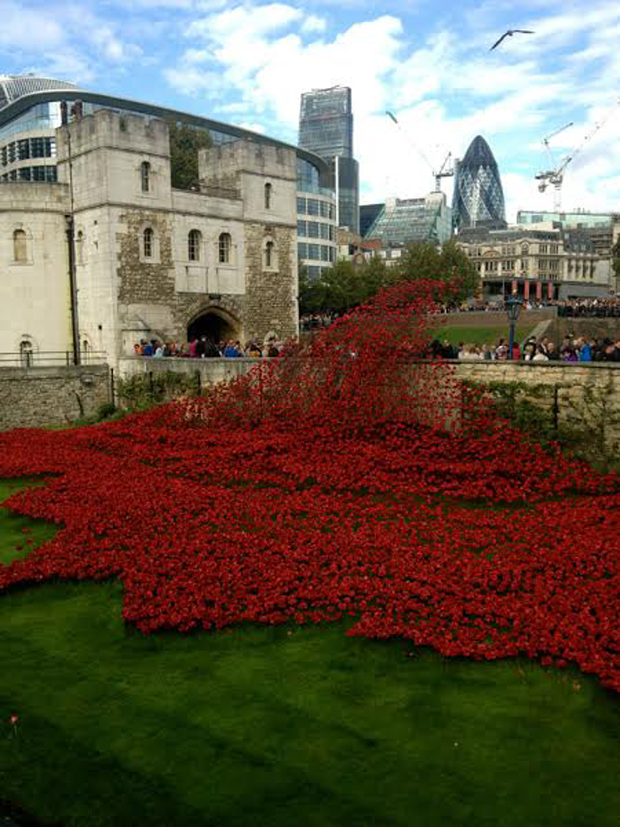 Tower of London Poppies
To commemorate the centennial of Britain's involvement in the First World War – Remembrance Day, a spectacular art installation entitled Blood Swept Lands and Seas of Red has been created by artist Paul Cummins and stage designer Tom Piper at The Tower of London.
888,246 ceramic poppies are gradually filling the Tower's moat – each representing a British military fatality during the war. Every evening, the Last Post is played at sunset and names of of those who died in combat are read aloud.
The final flower will be symbolically planted on 11th November.  It's such a breathtaking commemoration that I urge you to go and see it before this masterpiece is dismantled on 12th November.
Scroll down to see the arial video to get an idea of the full scope of this incredible art installation!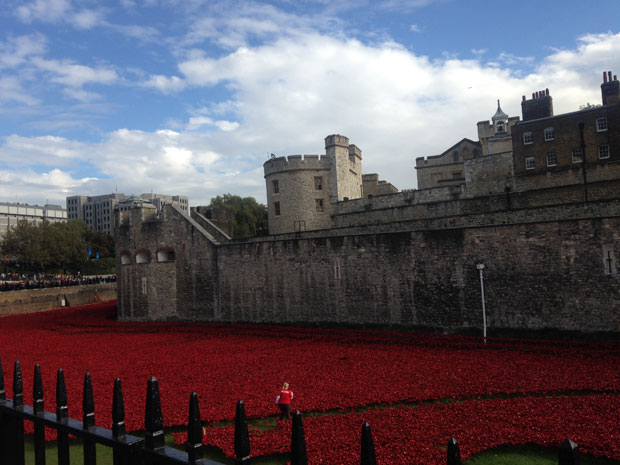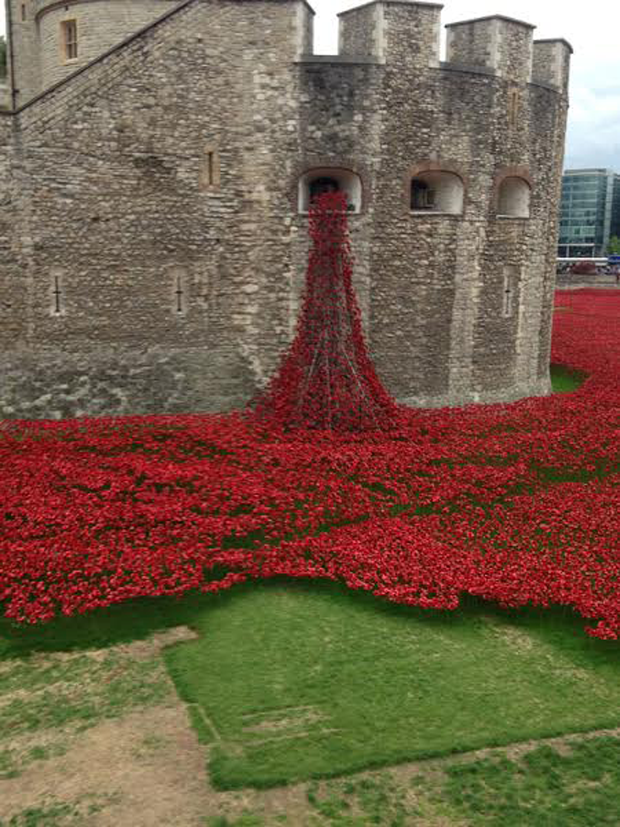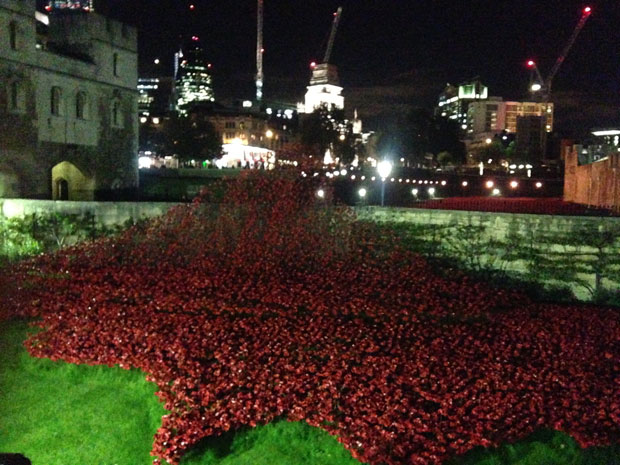 Photos by Tabara N'Diaye