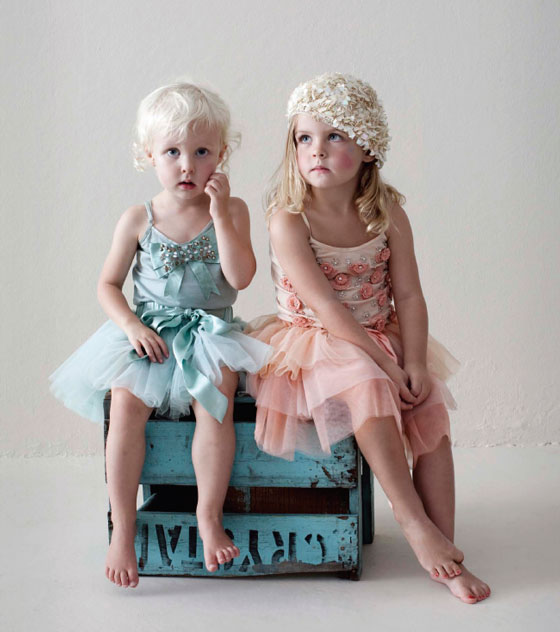 Tutu du Monde just make the most gorgeous tutus! They also make some fab accessories to go with the tutus. In fact, everything your little angel needs to feel like a special little ballerina or pretty princess or whatever her imagination transforms her into.
Tutu Du Monde is the brainchild of Australian designer Andrea Rembeck. When her daughter, Alyna, asked for a tutu, she couldn't find anything that lived up to her standards of quality or eco-friendliness, so she designed her own. Her tutus have a hand-made, old-world feel to them. The sequins, beads and feathers, are applied by hand – they are made to last through those play sessions!  Available on their website and they ship worldwide.
And below are my two little angels in their very own Tutus du Monde. They couldn't wait to get them on and would not take them off all day! They LOVE them.
(Update: This is the day after – they woke up and immediately asked for their tutus and danced around in them, then they wore them to storytime, shopping…the whole day. And the little one wanted to sleep in hers!)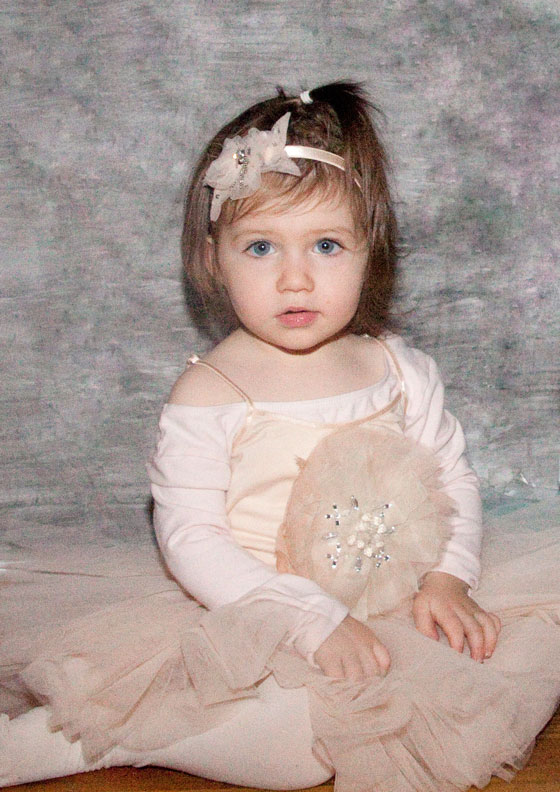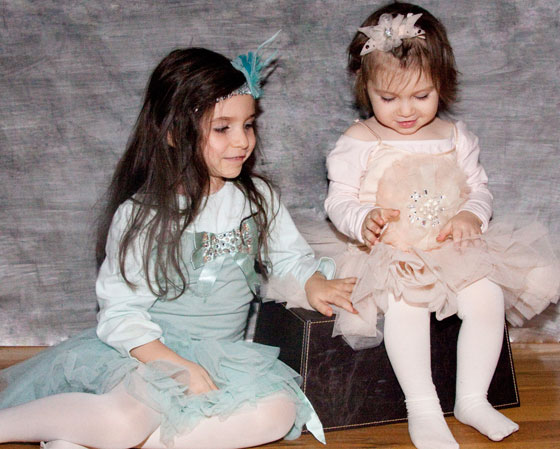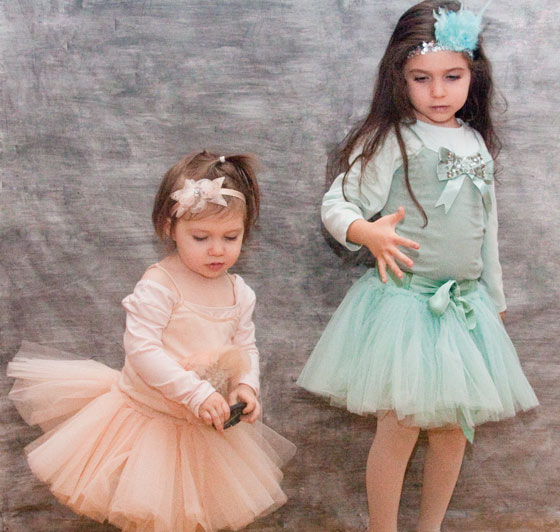 And here's a special sneak peek of their 2012 collection with the great title of, High tea with Madame Woo.