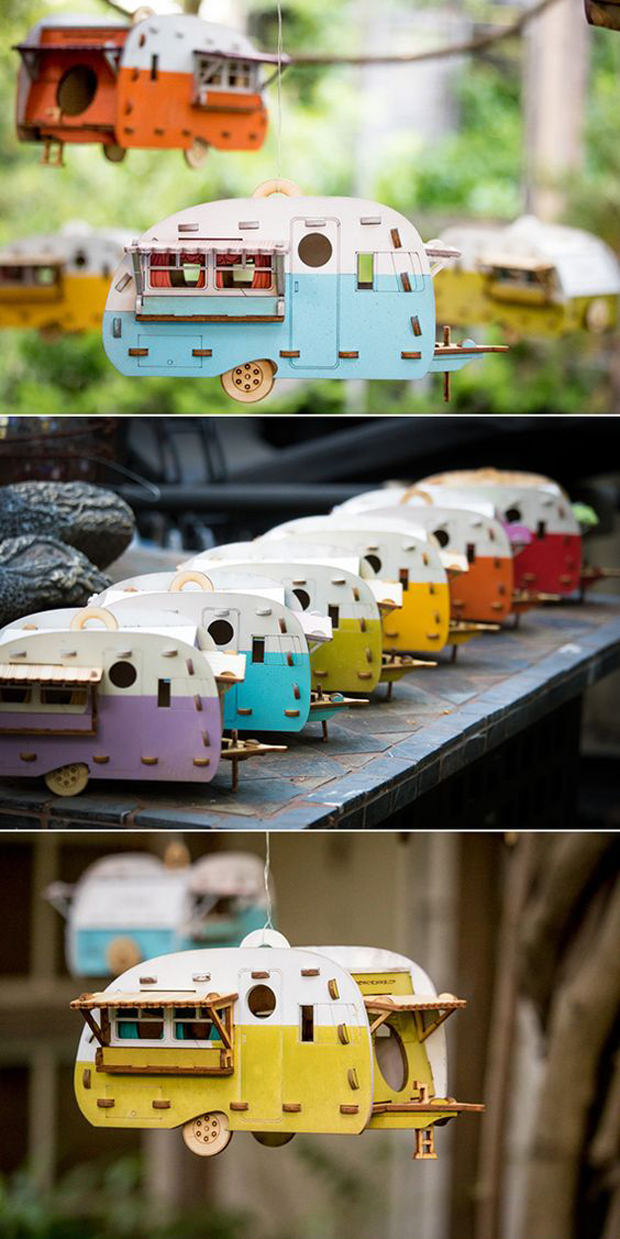 This is so wonderful. I found these Unique Vintage Camper Bird House Scale model Playsets on Etsy! The finished camper should actually be a great home for a small bird family.
Spring time is a perfect time for crafts like this. The retro design is brought to us by the people at 1Man1Garage in Nashville. They took ideas from old photographs from a trailer they had to create this charming birdhouse kit. The construction of the birdhouse is fairly simple, but the details leave endless possibilities for customizing this to suit you.
I love that you can paint it and decorate it for your own bird family. And you can get a few and paint them different colors. The kit includes over 40 parts to build the miniature camper with awnings on 3 sides, plus flowers for the 2 window boxes, curtains, a spare tire, leveling jack, a Welcome mat, 2 flamingos, even a classic Weber style grill we all had as a kid. Most of the details are individual pieces to make painting a breeze.
The finished size is roughly: 9 inches long, 6 inches wide (with awnings), and almost 5 inches tall. This is perfect for kids to make. You can purchase it right here.