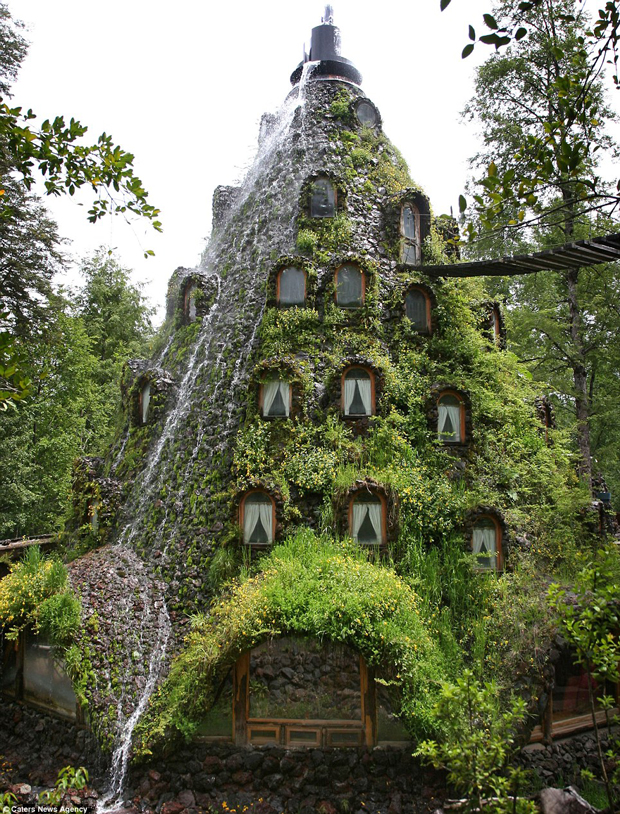 It must be the time I'm having off for the holidays because I have been struck by a huge Wanderlust and just came across this Montana Magica Lodge in Los Rios Chile…and want to go there, as well as many other places, right now!
Deep in southern Chile lies the Montana Magica Lodge. This extraordinary hotel is hidden away in the centre of a 300,000-acre private nature reserve. The strange volcano-like building spews water instead of lava every day. And it has welcoming windows that look like they belong in The Hobbit, adorned with moss and vines.
If you stay here at this extraordinary hotel I must warn you, the only way in is by balancing on a swinging rope bridge!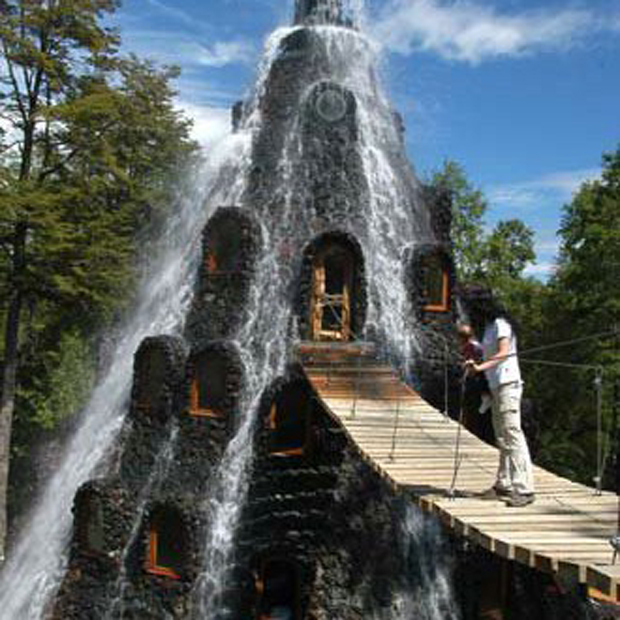 Of the services that are offered by the hotel, the most incredible is the hot tubs which are made out of huge trunks of trees – at first they are dug out and then filled with hot water perched on a deck overlooking the forest.
For more info, just go their website.