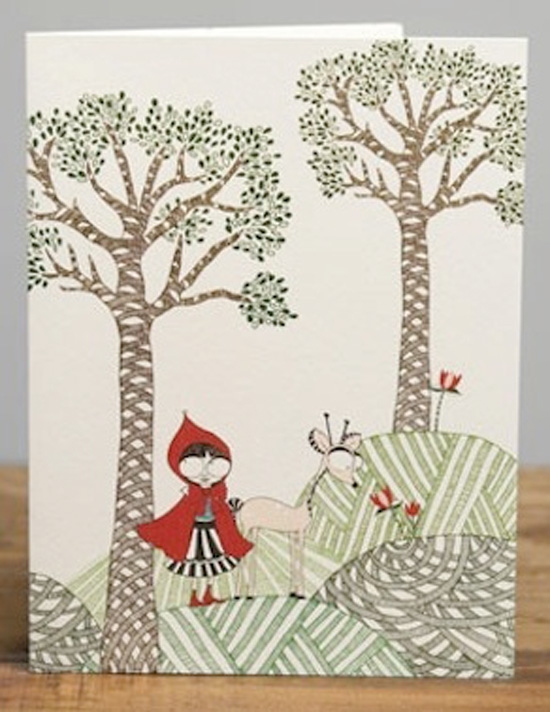 Little Red Riding Hood Card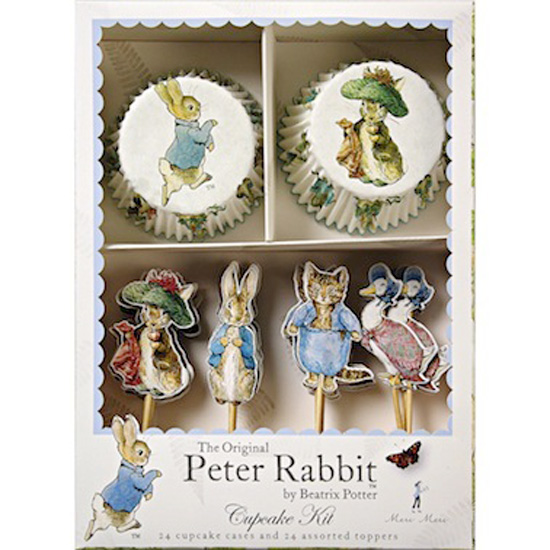 Peter Rabbit Cupcake Kit
I recently discovered this amazing online store for party supplies and a lovely French Party Stylist who owns it in Anne Ligeard Murat! Anne plans original parties for children in the New York City area and has the most beautifully curated online e-boutique. I have posted some of my picks and to see the whole range, take a look here! Also, read my interview with Anne below!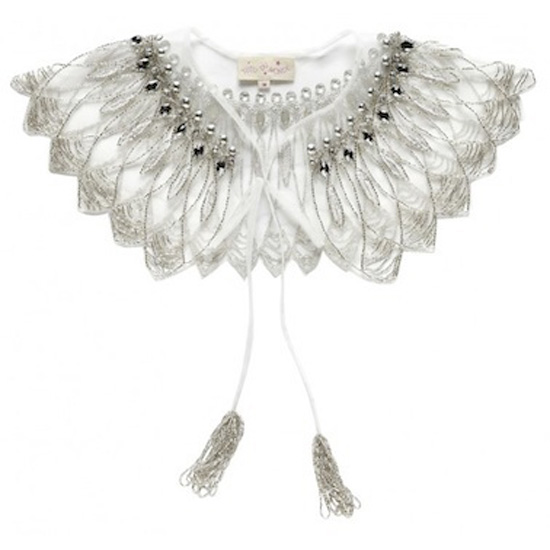 Tutu du Monde dress-up Cape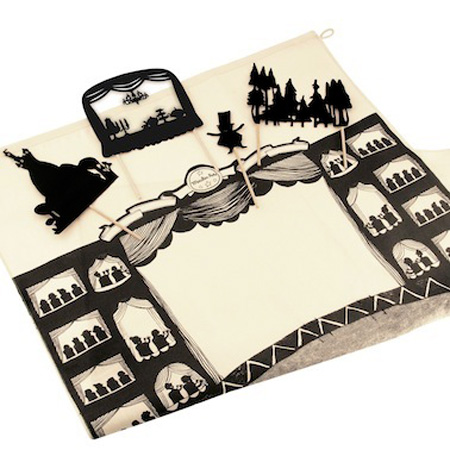 Shadow Puppet Party Activity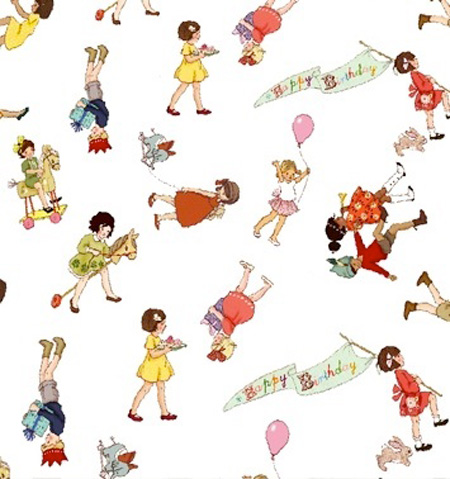 Belle & Boo wrapping paper
What inspired you to start your business as a Party Stylist and to open up your online kids' party shop, Clafoutis?
The demand for children's parties is growing, yet organizing an event in a big city like Manhattan can be a challenge. I felt that people were more stressed about organizing a party for their child than being excited about it! I wanted to offer something different from packaged parties: tailor-made because each child has a different dream. And to provide beautiful and imaginative options for every budget. Clafoutis caters for two categories of clients. Firstly, party styling for clients in New York who want us to stage their party. Secondly, an online party shop with a wonderful selection of party products – to give any party a little je ne sais quoi ! Hand-delivery in Manhattan and ship nationwide.
What does the name Clafoutis mean and why did you choose it?
A Clafoutis is a rustic French cake. One bite of Clafoutis transports me back to my grandmother's side – she was an extraordinary lady and made every day a celebration. She took great pride in creating handmade things that were simple and pretty, so I learned early on to appreciate the beauty of craftsmanship. Clafoutis continues her legacy by celebrating childhood through simple, thoughtful and elegant events.
What is your idea of a great children's party? If you could design any party, what would that be?
A great party is one with a fun theme – age appropriate – that everybody is excited to attend. By receiving an invitation in the mail, the party has already begun in the children's minds. Children enjoy the anticipation and upon arrival they are easily transported by the theme.
My dream party would be an Elephant and Piggie party – the hilarious characters from Mo Willems' books. In 'I Am Invited To A Party!' Gerald and Piggie are invited to a party and Gerald gives advice to Piggie on party attire. The party is a fancy costume, pool party and thanks to Gerald the two friends get the dress code right. I would love to recreate this – I would send a copy of the book to each guest as an invitation so they could come prepared!
What are some of your fave brands for dress ups and costumes?
I love costumes that are as far from licensed characters as possible. Pretend play is an important part of children's development and the costume shouldn't lock the child into one particular character. I am very fond of Katherine Edmond's label, Wovenplay. She makes the dream tutus that I wish I had found in a dress-up trunk in my Grandma's attic! I also love Tutu du Monde party dresses. Lots of our dress-up articles can also be worn everyday so the children can take the party outside! I have to say that my heart melts when I see a little boy wearing a superhero cape with his regular clothes! I am currently developing our e-Petite Boutique's 'Make Believe' section, so have fun opening up our dress-up trunk!