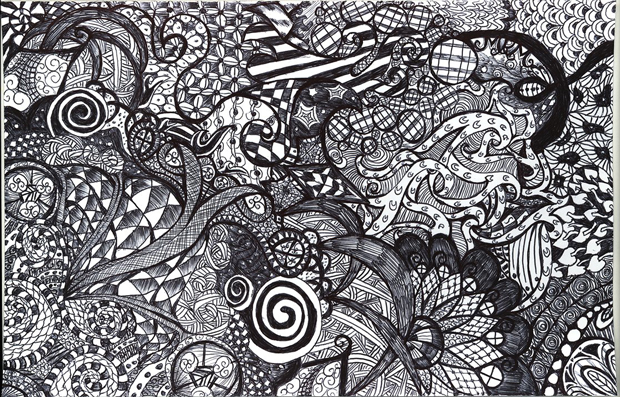 I'm all obsessed over this Zentangle Art. It's the doodling made into a true art form. The Zentangle Method is an easy-to-learn, relaxing, and fun way to create beautiful images by drawing structured patterns, invented by Rick Roberts and Maria Thomas.
Anyone can use Zentangle Art to create beautiful images and it builds focus and creativity, and gives you artistic satisfaction, while increasing personal well being. The Zentangle Method has spread across the globe and appeals to all ages.
A Zentangle Art practice builds on the Zentangle Method of simple deliberate strokes which build on each other in beautiful, mesmerizing and unplanned ways. You can get a Zentangle Kit on the official Zentangle site to support that practice and to share the Zentangle Method with others. And there are classes available with Certified Zentangle Teachers .
Here's a fanciful animation using Zentangle.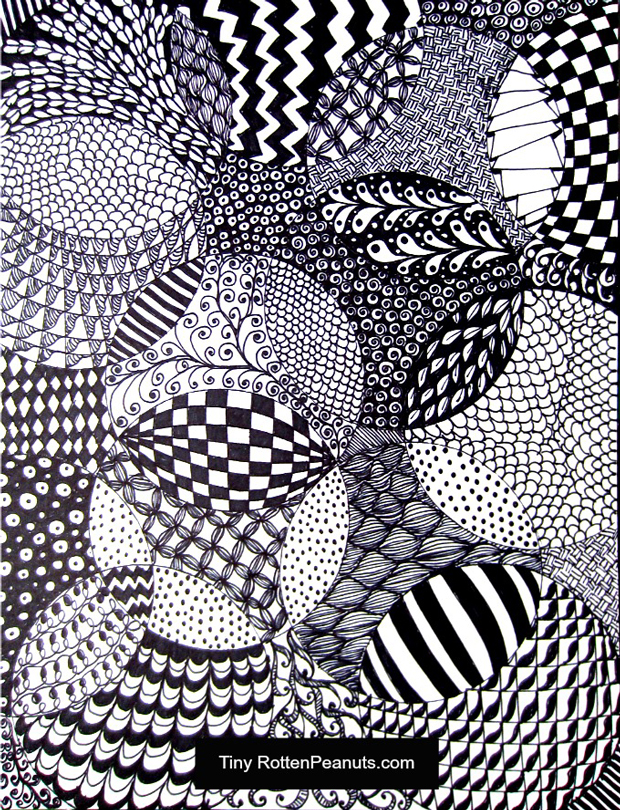 And here is a totally easy Zentangle method. A great place to start.